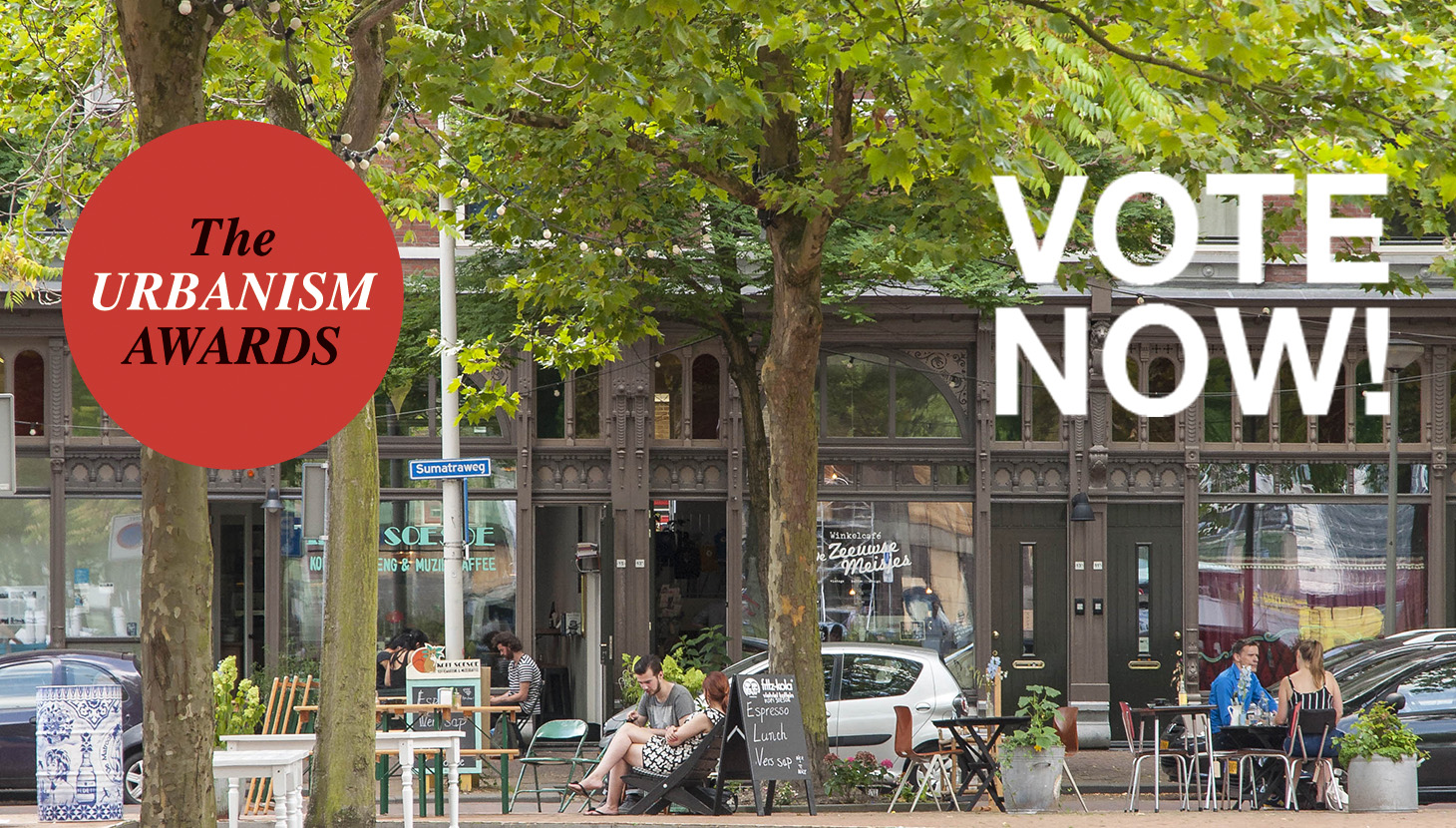 We are delighted to announce that voting is now open for Academicians to decide on which three of the 10 shortlisted cities, towns, neighbourhoods, streets and places for the Urbanism Awards that they would like to progress to the next stage of the selection process.
Deadline for voting is 12:00 midday Friday 5 June 2015.
Academicians, please refer to the recent email we sent out in order to retrieve the password which will enable you to vote.
If you are experiencing any problems with voting, please get in touch with Katy Hawkins on kh@academyofurbanism.org.uk



THE GREAT PLACE AWARD 
BURGESS PARK (London, England)
PEACE BRIDGE / EBRINGTON (Derry~Londonderry, Northern Ireland)
NEW ENGLAND QUARTER (Brighton, England)
IRVINE HARBOUR (Irvine, Scotland)
LANCASTER COHOUSING (Halton Village, England)
THE PHOENIX INITIATIVE (Coventry, England)
SCALE LANE BRIDGE (Hull, England)
SIR NIGEL GRESLEY SQUARE (Doncaster, England)
THE PARADE (Kilkenny, Ireland)
TRAFFORD WHARF PROMENADE (Salford Quays, Manchester, England)
THE GREAT STREET AWARD 
BISHOPSTHORPE ROAD (York, England)
CAIRNS STREET (Liverpool, England)
DEPTFORD HIGH STREET (London, England)
GLOUCESTER ROAD (Bristol, England)
BRIDLINGTON HIGH STREET (Bridlington, England)
HORNCASTLE HIGH STREET (Horncastle, England)
NEWRY STREET (Banbridge, Northern Ireland)
OLIVER PLUNKETT STREET (Cork, Ireland)
PALACE STREET (Canterbury, England)
PERTH ROAD (Dundee, Scotland)
THE GREAT NEIGHBOURHOOD AWARD 
DEVONSHIRE QUARTER (Sheffield, England)
HULME (Manchester, England)
NEWHALL (Harlow, England)
HASTINGS OLD TOWN (Hastings, England)
OUSEBURN VALLEY (Newcastle, England)
PORT MARINE (Portishead, England)
RHIWBINA GARDEN VILLAGE (Cardiff, Wales)
STONEBRIDGE ESTATE (London, England)
IPSWICH WET DOCK (Ipswich, England)
WOLVERTON (Milton Keynes, England)
THE GREAT TOWN AWARD 
BLACKPOOL (England)
CHICHESTER (England)
CLITHEROE (England)
CLONAKILTY (Ireland)
EXETER (England)
FROME (England)
HALIFAX (England)
LEEK (England)
MARGATE (England)
PERTH (Scotland)
THE EUROPEAN CITY OF THE YEAR AWARD 
BOLOGNA (Italy)
CARDIFF (Wales)
KRAKÓW (Poland)
LEIPZIG (Germany)
MONTPELLIER (France)
NORWICH (England)
RIGA (Latvia)
SAN SEBATIÁN (Spain)
STOCKHOLM (Sweden)
ZURICH (Switzerland)
What we are looking for:
For more information on what the Academy looks for in a Great Place, please see our awarding criteria and Manifesto.
What Happens Next?
The Finalists announcement
The results for this round of voting will be announced at the Congress Dinner, taking place in Birmingham on the evening of Friday 5 June 2015. Find out more information on the Annual Congress, this year taking place over 4-6 June 2016 and focusing on Health, Happiness and Wellbeing.
Assessment visits – open to all Academicians
Following the announcement of the 15 Finalists at the Congress Dinner, the Academy will embark on a summer programme of assessment visits. Further details of these visits, as well as the local 'Animateur' roles that help to engage and brief our finalists, will be available after 5 June 2015. Following the assessment visits, reports are prepared on each of the 15 finalists ready for the final vote.
The Awards Ceremony
Join us to find out the results at this year's Awards Ceremony, taking place on 6 November 2015 at the Grand Connaught Rooms in London.
Get involved!
Voting in the Urbanism Awards is open exclusively to Academicians – help influence the places we learn from and celebrate!