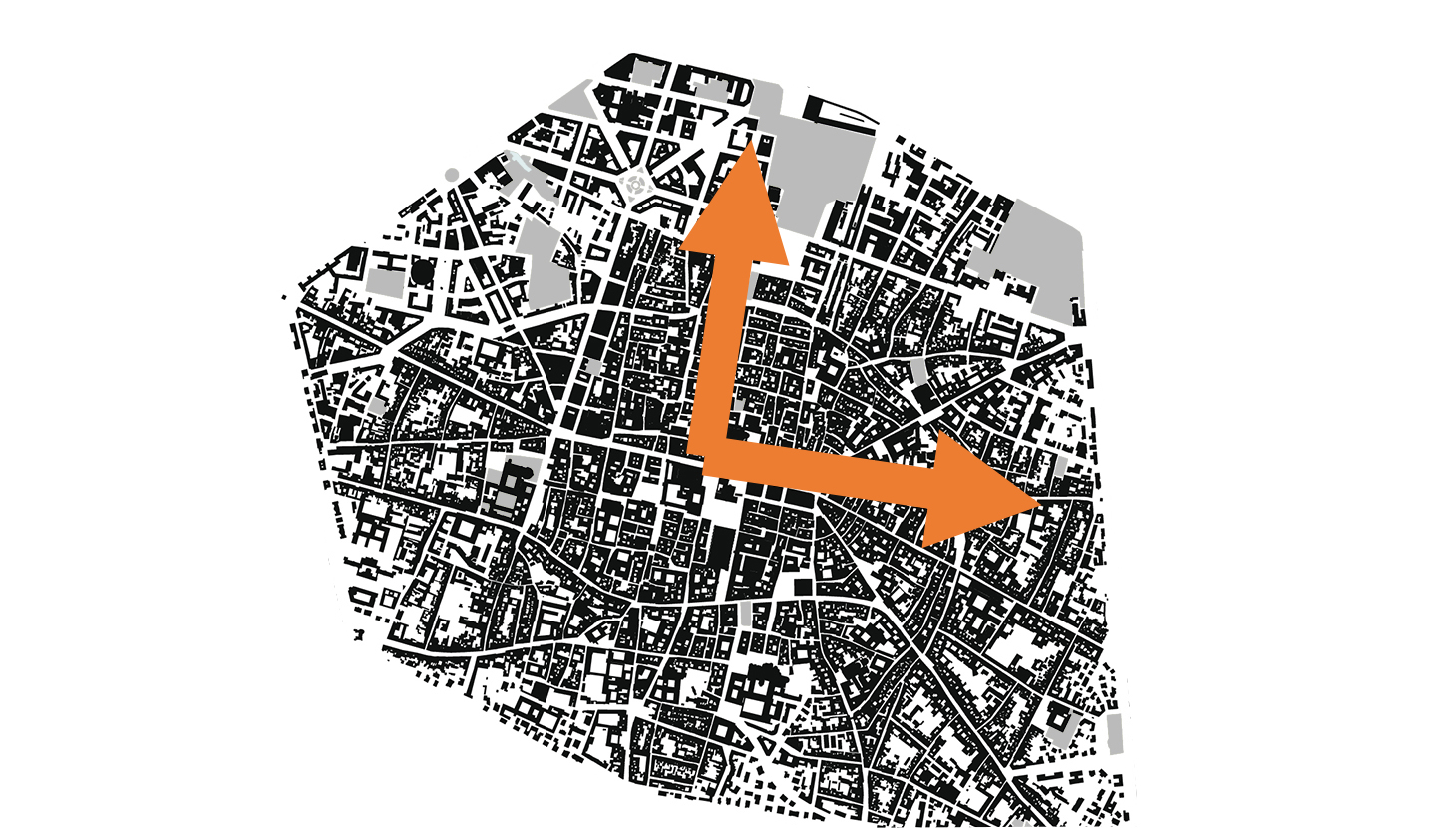 Joint AoU-UDG Online Symposium
16-18 September 2020
This year, The Academy of Urbanism and the Urban Design Group are running a joint online symposium on the theme of the Fifteen Minute City, including the 15 minute town and 15 minute neighbourhood,15 minutes by walking, cycling or some other mode of sustainable movement. AoU and UDG members of all ages and backgrounds are invited to put forward proposals for short presentations, or fringe events and activities.
Short Presentations (5 minutes)
We are looking for 5 minutes of insight, information or inventiveness on the following topics:
Changing Demand
How can we change our society so that more of our needs can be met within 15 minute walk or cycle-ride? Can we re-localise?
Work – Manufacture, Commerce, Distribution; Friendships and families; Shopping; Education; Medical services; Leisure: Sport, Recreation; Hospitality; Entertainment; Play and so on…
Changing Places
What physical changes should we make?
Factories, offices, warehouses and workplaces; Homes; Shops; Markets; Parks; Playgrounds; Countryside; Allotments; Streets; Schools; Universities; Theatres and cinemas; Hospitals and health centres; Pubs, Café's, Restaurants; Libraries, Museums, Galleries, Public meeting places; Places of worship; Car parks; Storage areas; lighting, greening, stream and river corridors, beauty, monuments, art, etc.Transport systems: Public transport, walking and cycling, Light Rail, Bus, new interchanges, Mobility as a Service, Pipes and conduits, autonomous vehicles, micromobility, etc.
Changing People
How can we change ourselves to match the 15 minute lifestyles and travel-styles
Children, Ageing society, relationships between different generations, Inclusion, Gender, Ethnicity, Crime and distrust vs friendship, mutuality and pro-social behaviour; community activities, community and relationship development etc.
Changing Governance
What is the best way to organise and govern the 15 minute city?
Local government structure, Involving people, Co-design, regulation vs market mechanisms, Funding, The role of planning; The role of regulation in highways and transport – road pricing, subsidies, speed, parking, modal filters, etc.
Changing Economy
How can we change our economic system so that our lives can be localised?
Economies of scale, Taxation and rates, Internet and doorstep delivery based economies, vs place-based trading, Robotization, Downsizing, economising, circular economic systems, recycling, etc.
Radical or Contrary Views
Do you think the Fifteen Minute City is a nonsense? a fad? an old idea given a new name? Do you have better ideas?
Please think about giving a presentation– we are looking for contributions from people at all stages in life and career.
Fringe events or contributions
If you have an unusual, dynamic, fun or shocking idea – let us know. It could be a mini-film about some aspect of the urban environment, a poem, a piece of music, etc.
Please submit your suggestions via the button below.