In October 2012 a group of 18 Academicians from various parts of Europe assembled in Lisbon to study lessons from the Academy's 2012 European City of the Year. Over a jam-packed three-day itinerary, the group visited several parts of the city and met, listened to and spoke with a wide range of Lisbonites, from the Deputy Mayor to community groups, academics to residents.
Kerri Farnsworth
The approach to the role of contemporary Lisbon is heavily influenced by the country's history.  Portugal's success as an empire from the 15th to 19th centuries bequeathed the city a rich urban fabric, a trade-driven internationalist outlook and a tolerant cosmopolitan populace. Despite the devastation of the 1755 earthquake, most of the city was rebuilt within a year using world-firsts in engineering and architectural techniques, which endure to this day.  However the 1910 revolution and subsequent overthrow of the monarchy led to authoritarian regimes and colonial wars, which only ended in 1974.  Therefore for many of Lisbon's current citizens, despite its rich international history, the concept of democracy and trust in political process is less mature than in other parts of Europe. Add to this the country's more recent economic woes and it might have been understandable to expect policies of conservative thinking and retrenchment, with urbanism well down the agenda of importance.
However the reality is somewhat different. In 2005 the city moved to a new elected Mayoral system, where candidates do not have to be aligned to a political party.  This allows the city's 545,000 inhabitants to elect those with the right professional skills to run a city, and with a long-term strategic approach; while circumstances and delivery policies may evolve, the long-term direction of travel remains fixed. In addition, it seems that Lisbon is managing to deliver essential financial austerity measures, whilst at the same time opening up the decision-making process to respond to local priorities and finding ways of engaging with its citizens.
This aims to build trust and mutuality in the democratic process through devolution of powers at the sub-urban scale, with approaches such as 'participatory budgeting', which Lisbon was the first European capital to introduce. For me this was an inspirational demonstration of true localism in action and of a potentially compelling tool to lever in community support in difficult economic times, when the popular perception is of continuous cuts to budgets and services, falling real incomes and purchasing power, and severe labour market challenges. In sharp contrast to the UK, the oft-used phrase 'we're all in this together' felt genuine, with a mutual acceptance that whilst improvements may be slower and small-scale, there is still commitment to longer-term progress.
To further underpin the commitment to participatory democracy, the city has engaged with its significant pool of academic expertise to support research into citizenship and the definition of community belonging, as well as commercialisation of its latent intellectual capital.  It struck me that this could be very easily replicated elsewhere at a relatively low cost to help inform and shape micro-economic policy – especially as 'sense of community' is often quoted as being a key critical success factor (CSF) in urban place-making, yet in the UK has rapidly diminished over the past 30-40 years.
Despite the broader national austerity agenda, it was heartening to see that Lisbon is still investing in its physical fabric (including an impressive public transport system, which will stand the city in good stead when there is an upturn in economic fortunes). This has partly been achieved by better aligning the asset investment programmes of formerly-independent city agencies, such as the Port Authority, with the wider city agenda. Interestingly, there is also a continued commitment to development and improvement of public spaces. This is driven by a strong belief that horizontal public investment levers in vertical private investment, but also a fundamental humanistic principle that in harsh economic times, it is essential that all citizens can access high-quality 'free' spaces to facilitate continued socialisation and a sense of pride and ownership.  A further policy of prioritising renovation of existing buildings over wholesale clearance and redevelopment not only makes economic sense, but further contributes to the sense of community stability and belonging. Lisbon's steadfast commitment to infrastructural asset investment provided much food for thought, especially when contrasted with the recent political approach in the UK – an approach being placed under scrutiny via the current ongoing debate about the HS2 high-speed rail development.
The city is also learning how to better-lever private investment by being smarter with its own land and property assets, and has developed innovative new ways of stimulating private investment; for example, a new transferable building permit system linking conservation and new development, which effectively makes them tradable commodities within a local market.  I have to confess it took a while for me to get to grips with the mechanics of such a system, but once it sank in I was struck by its simple ingenuity – so much so that upon my return to the UK I quickly scheduled discussions with two similarly forward-thinking city authorities to share the knowledge and to initiate exploration of a similar approach.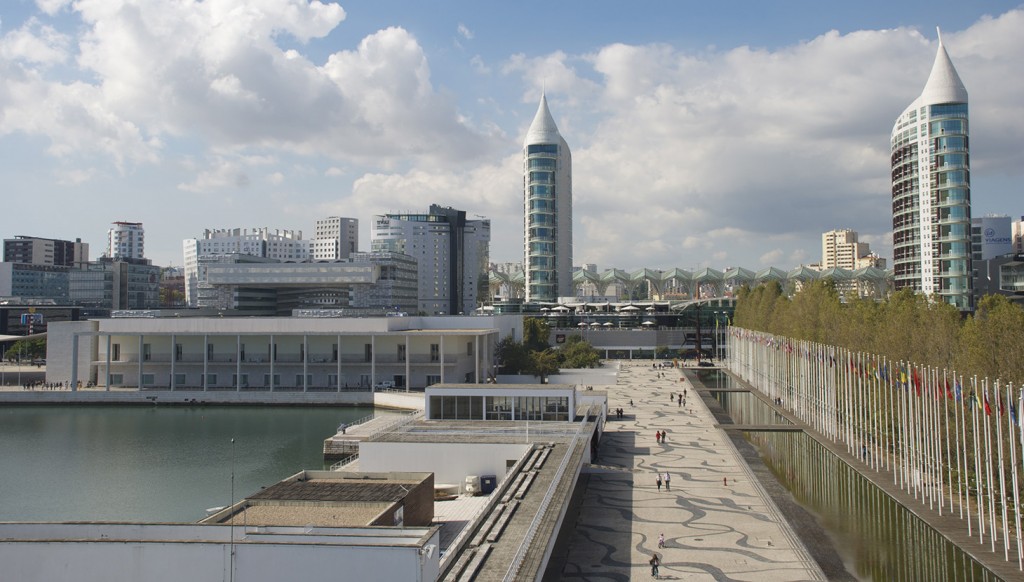 It is hard to sum up the lessons from such a distinctive and progressive city in a few short paragraphs. But my impression was overwhelmingly positive: particularly of Lisbon's shared passion and commitment to improve the city fundamentally for its own citizens.  This was inspiring and heartening, especially so given the current economic difficulties.  The city is clear and realistic about its aspirations, encapsulated in the City Plan. And whilst it may take longer to get there, the city leadership remains firm in its convictions. Many other cities would do well to learn from such confidence in the medium-term vision.
Kerri Farnsworth AoU
Principal, Kerri Farnsworth Associates