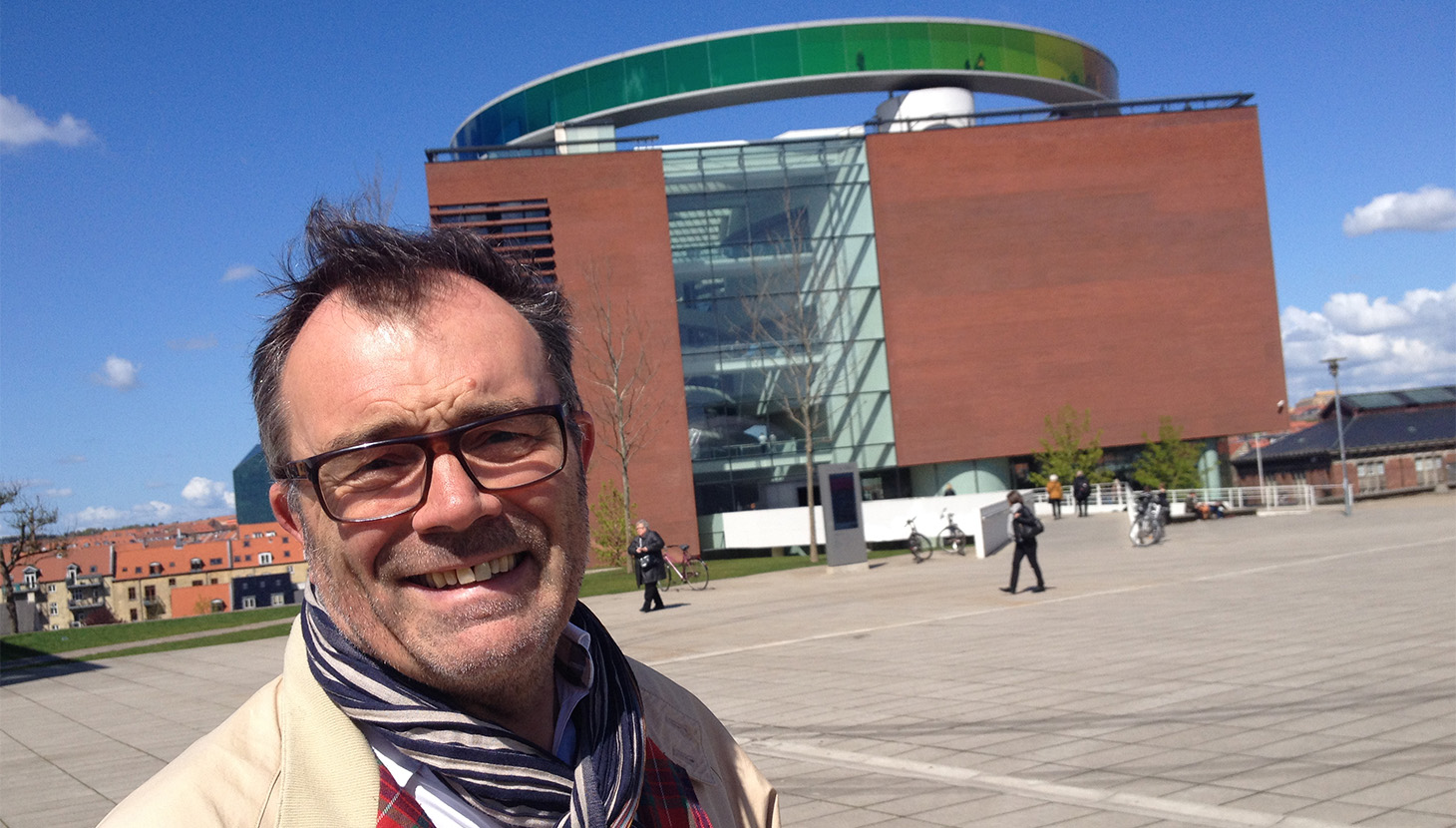 Aarhus City Architect Stephen Willacy AoU is confirmed to speak at Congress on the Danish city's approach to wellbeing, health and happiness.
"Danes are apparently amongst the happiest people on earth and Aarhus has become known as the 'City of Smiles', two not insignificant factors in the sense of community, health and wellbeing that is evidently a strong part of the civic culture of Aarhus." This was the Academy's view on Aarhus having visited in the summer of 2014 as part of the European City of the Year award.
We are now delighted to confirm that Stephen Willacy, who for the past three-years has been at the forefront of Aarhus' city development, will join us to talk more about the city that its tourist board, Visit Aarhus, describes as "a major city crammed into a mega village."
Stephen's role within the city sees him assume overall responsibility for achieving architectural quality for large-scale plans and projects and therefore the overall responsibility for the city developing in a way where architectural considerations are of the highest regard.
The city is fresh from winning designation as European City of Culture for 2017, along with Paphos in Cyprus. Its entry to Capital of Culture, titled Rethink, had input from over 10,000 residents and looked to embrace the notions of where we live, our education choices, how we travel within the city and how we use the nature around us.
Don't miss this opportunity to learn about one of Europe's most vibrant, youthful and dynamic cities.
Stephen's talk, 'Aarhus – City of Smiles', will take place on the afternoon of 5 June 2015. Come and hear Stephen and a host of other city experts speak at the Academy's 10th Annual Congress taking place over 4-6 June 2015 in Birmingham. Congress Information