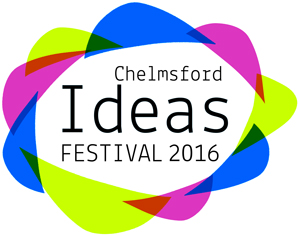 The Chelmsford Ideas Festival has several events under the umbrella of 'Your City' supported by The Academy of Urbanism.
22 October – 12 November
City Lab Exhibition
24 October
RSA Economics – Inclusion and Participation
25 October
What does Art do for the city?
26 October
Stealing Ideas For The Future City
1 November
Improving Natural Capital for People in Essex – Panel Debate and Question Time
3 November
Visioning The City in 2050 (A City Lab Event)
4 November
The Tree In The City
6 November
Groundworks – Yellow Fish Talk
8 November (World Planning Day)
Climate Change: Local Responses To A Global Challenge
A Conversation about Cities Global and Local
Gypsies and Travelers the Forgotten Housing Need
10 November
Essex Housing: Pace over Place?