The Urbanism Awards recognise great places at the level of city, town, neighbourhood, street and place. In advance of the Awards Ceremony, which takes place in London on 27 November 2019, we give you a preview of the three contenders up for The Great Street Award.
The Awards Ceremony is open to all so why not join us to celebrate these and our other 12 finalists. More information
Belgrave Road
Leicester, England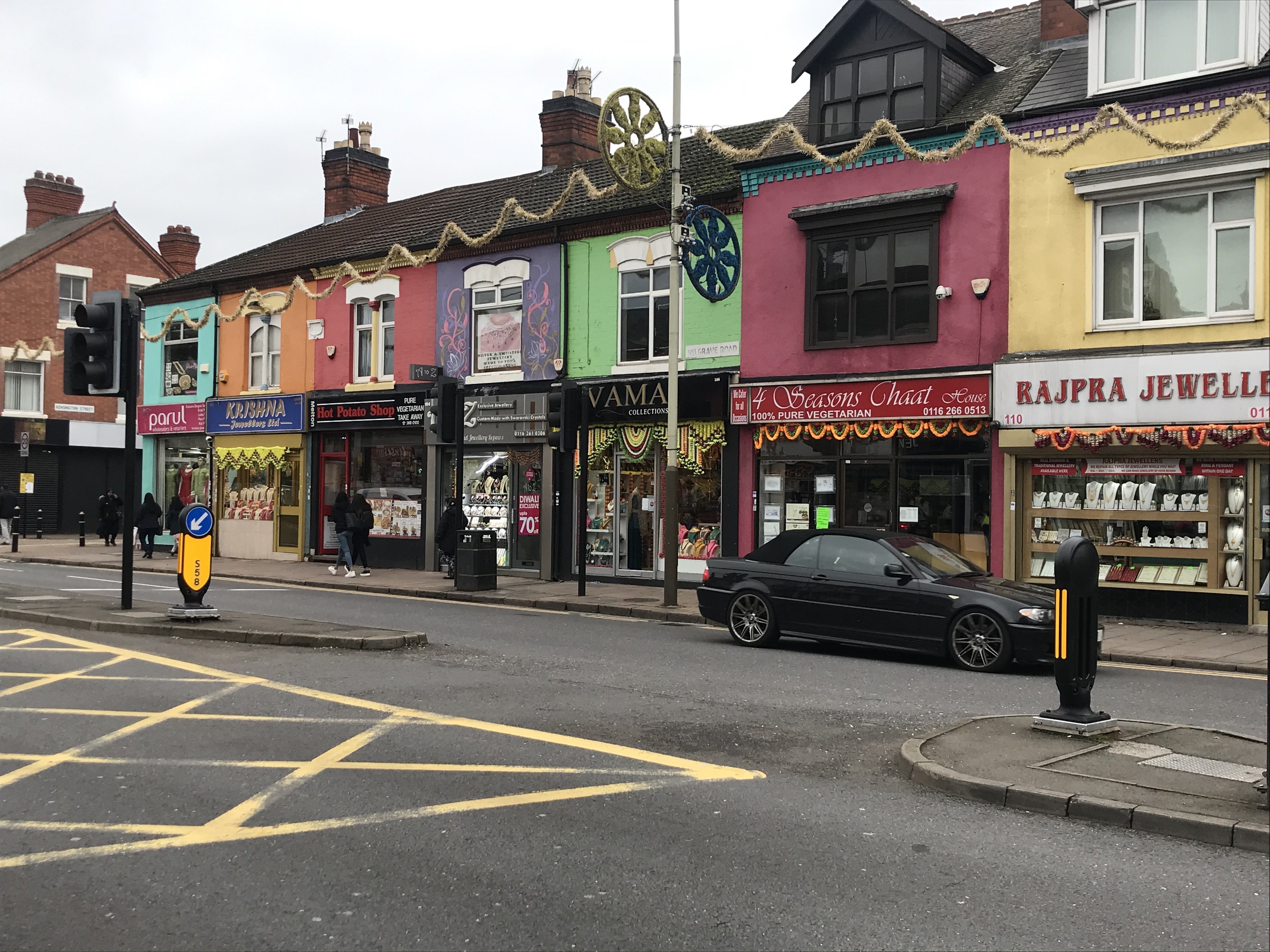 This is an exceptional example of how a tight community can self-manage many aspects of a complex street in an effective way. There us a spirit of optimism and enterprise everywhere. The connectivity of the street is outstanding and this means that the sh ops, restaurants and facilities have a wide catchment area. The saree shops and gold shops in particular have visitors from the Midlands and beyond. Successive waves of immigration from the 1960's onwards have added layers of richness to the street. The amenities gather around a large park, with library, health centre, community centre and sports centre all adjacent . The cross fertilization of these activities is great to witness. It w as no surprise to learn that the Diwali celebrations are here the largest outside India. This expresses how clearly this street has channelled cultural energy to make a vibrant and creative community
Rye Lane
London, England
This street engages all the senses with an eclectic mix of shops bars and restaurants. Many vibrant organisations exist and they cross fertilize. Ten years ago Southwark Council appointed a Regeneration Director and this role has co – ordinated the initiatives whilst encouraging their creative fire. For example, Peckham Levels is a converted car park full of creative businesses and pop – ups. The Bussey building attracts arts, business and community activities. Mountview Academy is an exciting theatre school that animates the public space at the end of the road. PEM People provides skills and business opportunities to local residents. Local small businesses interact with larger private owners and the Council in many ways . Their discussions have sometimes been difficult over the years but it has been worth the creative tensions to create so many opportunities. Residents, businesses and visitors all really want the street to thrive because it acts as a social interchange for the benefit of all. The proof is in the thriving business.
St Marks Road
Bristol, England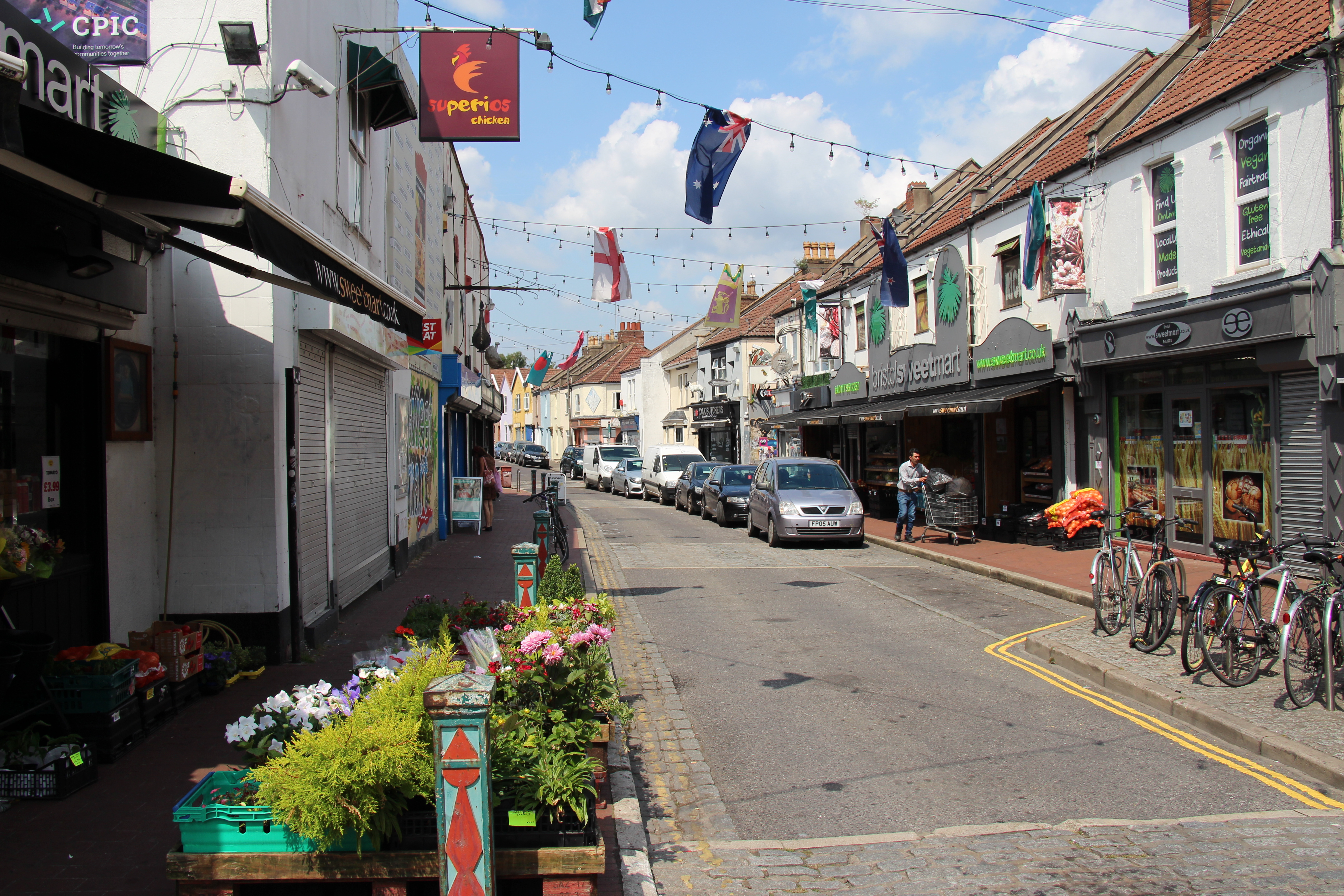 The resilience of this street is extra ordinary. It has witnessed large culture change over forty years but bounces back each time stronger than before. This has been achieved by self – help and grass roots activism. Previously anti – social behaviour an d cultural tensions cast a shadow over this Victoria n high street . The mixing of so many different cultures has created ups and downs but every change creates more richness. F or two years now there has been a Gr and Iftar in the street to celebrate the end of Ram ad an. This draws participants from all over Bristol and the community are now giving advice to Sydney, Singapore and Chicago about similar events. This street has absorbed so many different lifestyles and cultures. The re-birth after the difficult year s is very clear and best expressed by a resident we met. "If you lived here people looked down on you before. Now they all want to come and join us".
Find out which of these three places is voted as our Great Street 2020 at The Urbanism Awards Ceremony on 27 November 2019.