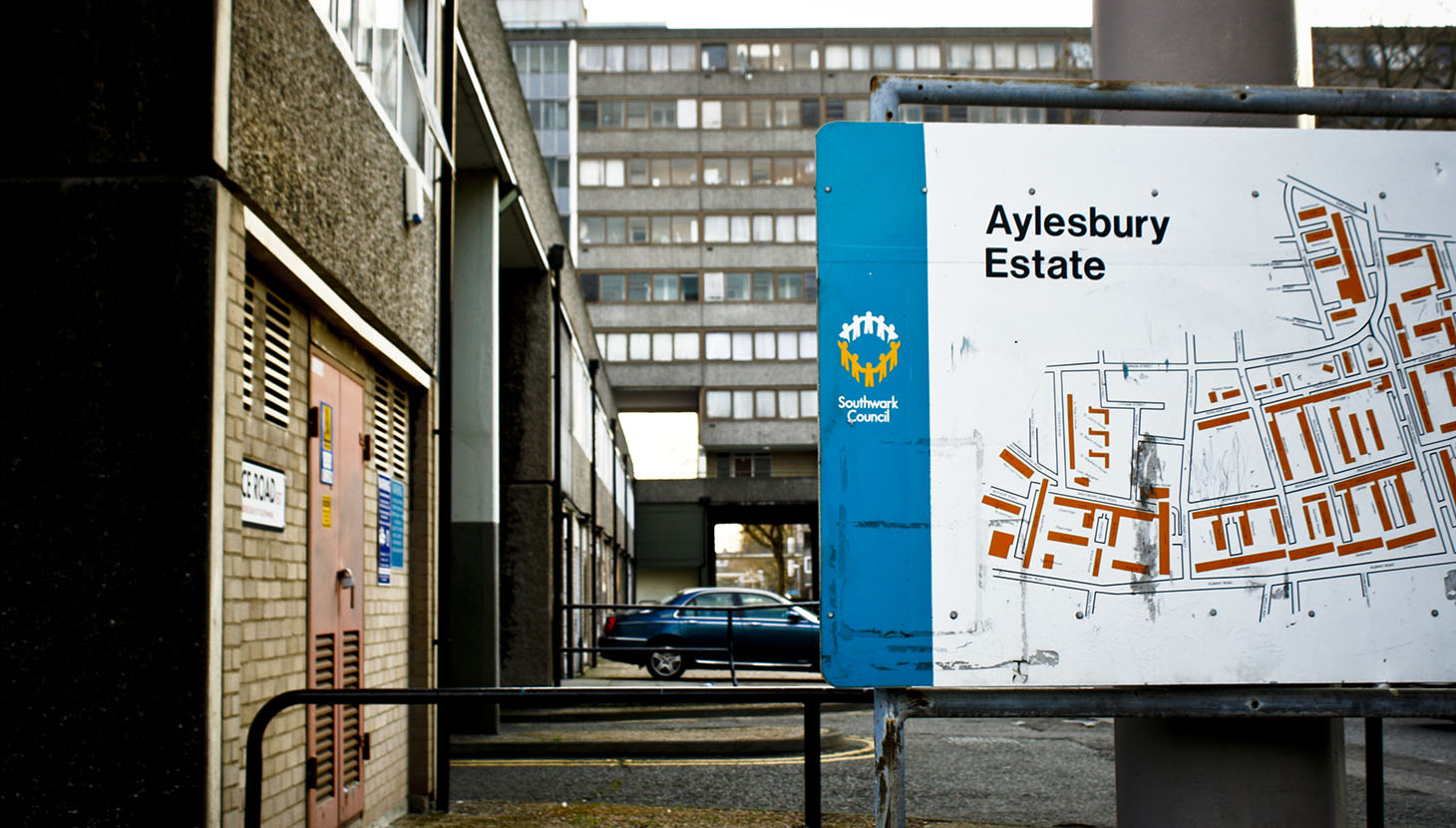 It is not often that architects find their offices occupied by protesters as happened to HTA during their work on the Aylesbury Estate. However, as Simon Bayliss AoU suggests, it can be helpful to be challenged in these politically polarised times.
The Aylesbury Estate in the London Borough of Southwark is one of the largest of its kind, built between 1963 and 1977, with over 2,750 homes contained within some 60 blocks of between four and 14 storeys tall. Constructed using a prefabricated concrete system, it was laid out to a modernist vision with the primary circulation and access to homes via a second floor walkway – a street in the sky – but link bridges connecting the community have in part been removed to reduce antisocial behaviour. The ground is thus cleared of front doors leaving a street frontage of garages and fences to maisonette gardens with front doors located two storeys above. This creates a challenging environment, externally at least, which does not function as originally intended and, though certainly not conforming to the 'crime-ridden brutal high-rise sink estate' rhetoric used to launch this government's estate regeneration strategy, there are a great number of problems with the design of the estate and unacceptable differences in the health and wellbeing of the community compared locally.
An Area Action Plan (AAP) completed by the council in 2010, which proposed comprehensive redevelopment of the entire estate, was used to develop two early sites and as a basis for selecting a development partner. HTA have been masterplanners and lead architects for Notting Hill Housing since 2012, both through the bid selection process and design development for the detailed consent for the first 950 homes with various community facilities, and outline consent for a further 2,600 homes. Since selection of our team in early 2014, we have engaged in a full programme of workshops, walkabouts and exhibitions to help further develop the proposals from the bid stage concepts, to both maintain the core principles established in the AAP, and inform delivery. Positive engagement by many of the existing residents as well as those living adjacent to the redevelopment area has helped shape building massing, housing layouts, the locations and character of new open spaces, and influence every other aspect of the design, phasing and delivery.
But there has also been some very well publicised opposition to the proposals by groups against the very principle of renewal, centred on more general concerns about losses of council-owned social rented housing. Although played out in part through the engagement process, a more effective campaign was channelled online with attention turning from council and developer towards HTA and other architects working on the redesign of the estate, aiming to 'shame' the architects away from regeneration work. Arguments were made in favour of retention and refurbishment to minimise the long term costs of living and ensure future affordability as housing costs all around continue to spiral. It was indeed true that unlike many other projects tackled by the practice, we were never asked to consider alternative proposals for the Aylesbury, this having been established through the AAP process. Had we been able to do so and, having been closely involved in all of the engagement over the past five years, we strongly believe that redevelopment would still have become the choice of residents.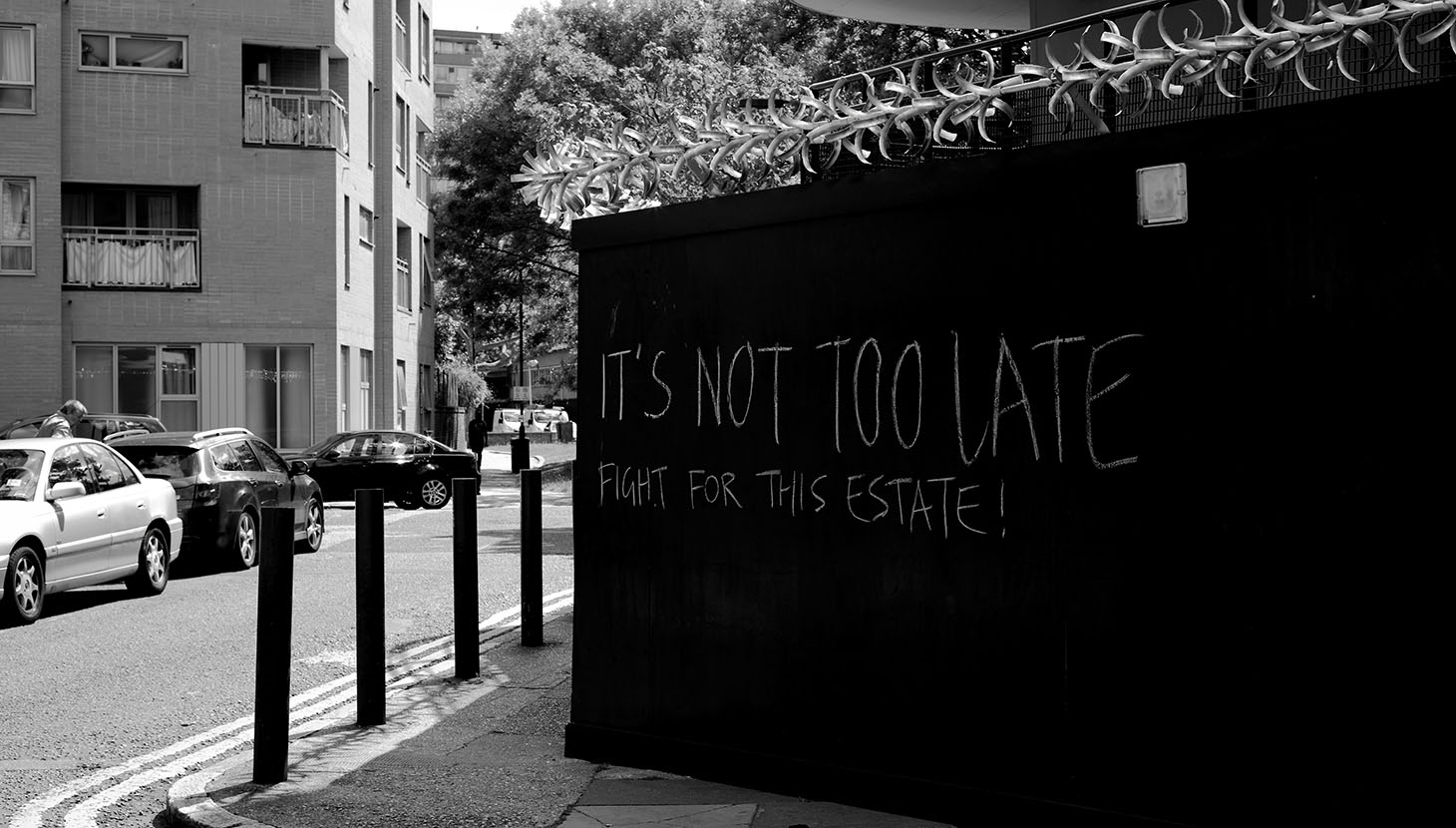 This is in part because of problems inherent in the layout of the estate and building construction, expensive if not impossible to fix through alterations and refurbishment, but more importantly because engagement with residents has supported a fundamental need to remove the identity of a single large estate, to recreate a more traditional street-based neighbourhood better connected to the surrounding city. Indeed, research into the procurement of the original estate shows that even with the best of intentions – both political and design – there were widespread calls for the Aylesbury to be demolished long before it was even completed.
The ethical argument made in favour of refurbishment to retain cheap housing is countered by the moral obligation to prevent some of those most in need of support, being consigned to poor quality homes in places without opportunity from which, given the choice, most would choose to leave.
Of course, deciding what's best for any community is a difficult matter, even for the community itself to agree on. Our early experience of seeking better outcomes through resident engagement was itself counter to the expert-led orthodoxy that produced such poor places in the first place. Refurbishment costs are notoriously difficult to predict and improving the performance of the homes and public realm can still fail to adequately impact on key social problems.
Most practitioners in the field of regeneration would surely agree that genuinely affordable housing is essential to our collective well-being, a healthy society and thriving cities and, whilst we might consider that we have much to contribute in shaping better places for the future, the terms and method of delivery remain a political matter which, to properly influence, we would all need to become elected politicians. Or activists perhaps.
So whilst some of the language of this mostly online engagement made challenging reading for those just attempting to design better outcomes for residents, and indeed delayed progress of regeneration through influencing the need for a second Compulsory Purchase Order (CPO), it was perhaps helpful during such politically polarised times in encouraging architects to consider their position in the competition for the moral high-ground within regeneration.
Partly resulting from this debate in 2016, HTA together with Levitt Bernstein, Pollard Thomas Edwards and PRP – all housing practices with long histories in regeneration – published Altered Estates, a report to investigate key factors required for successful estate regeneration. It explored approaches for options appraisal, design, sustainability and engagement, to ensure residents' views have adequate power and influence and at the appropriate time.
Agreeing what constitutes a better place or improved homes and the acceptable price to pay for change requires leadership from the councils responsible for the well-being of their residents, with open and robust processes that ensures regeneration is properly considered and not derailed by those with either no direct personal stake, or worse a vested interest in alternative outcomes.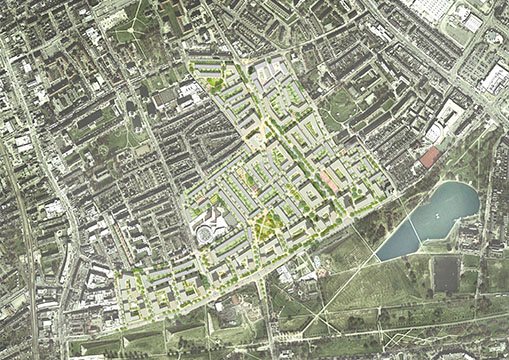 Ultimately, estate regeneration must be about transforming the lives of communities that have suffered a great deal due to poor quality homes and places. The method of achieving transformation is for councils and communities to jointly decide, with help from designers who understand the issues, are willing to listen and able to communicate. We should be clear that positive change is likely to include arrival of new residents gaining a stake, but that this cannot be at the expense of the existing residents, who have long contributed to the place. We must collaborate to ensure that whatever the method, we create places that all of us would consider making our home, shaping our towns and cities more positively for the future.
Creating good places takes time. The best places found in our towns and cities have been steadily improving for generations and the newly formed place requires many years of preparation before implementation begins, and perhaps decades to become established before success can be judged properly.
Those entrusted to making and reshaping pieces of our urban fabric must interrogate the physical characteristics of the place and its role in the wider region, to appreciate the influence of the site's heritage, its success and failings, from which to develop an understanding of how a successful new place may emerge.
Although stakeholder engagement is now written into the planning process, many Consultation Exhibitions merely present the finished proposals with minimal actual engagement. This can be a seriously wasted opportunity. As designers, through committed and considered engagement, we can develop a better understanding of the social and economic drivers that have built a community and created the spirit of the place, which in turn can benefit the project, contribute to our future heritage and transform the lives of many people over the long life of a successful development.
This is particularly heightened in the case of estate regeneration, in which our practice has worked for over 40 years, where to be successful the project must bring about often fundamental improvements to a place whilst safeguarding an existing community. It has also become yet more important with the removal of housing grant and regeneration funding, which enabled wider consideration of options for refurbishment and renewal, extension and infill, to tackle inherent design problems whilst minimising disruption.
With many councils now only able to fund estate regeneration through cross-subsidy from developing market sale housing within the site, change will typically require the expertise and funding capabilities of a private sector partner. Thus the impact on existing residents will inevitably be more significant and the engagement process yet more important in communicating the potential changes and the benefits that regeneration could bring and so establish an agreed way to proceed.
Over the past decade engagement methods have expanded to include web based tools and social media to reach more stakeholders and provide improved access to more information, reflecting modern lifestyles and responding to changing demographics and cultures within communities.
As in ordinary life, the introduction of social media into the development world has also provided an effective tool of argument and insult, often from those quite removed from the issues. Thus making positive progress generally requires the debate to return to the community centre, with drawings and models that communicate and share objectives and to direct progress towards preferred solutions.
Adopting these tools helped us reach more people and gain greater consensus at recent regeneration projects at South Acton, Ealing and Ebury Bridge in Westminster, where digital media helped increase attendance at events and thus overall engagement in the design process. Regular topic based workshops, door knocking and individual surveys, helped define options that residents could select through large exhibitions at key stages. Clear messages from residents and local stakeholders, by vote and questionnaires produced a clear mandate for the council to progress comprehensive or partial redevelopment, with increased density creating a mixed tenure community more representative of the surrounding city, whilst cross-subsidising the refurbishment of retained buildings and increased investment in new public realm and amenities. At South Acton it has been reported that before work began 80 per cent of the community stated a desire to leave the estate but, six years on, 80 per cent have chosen to remain and move into one of the new homes.
Which just goes to show, while challengers from afar can indeed make us consider outcomes, it is residents with everything to lose that we must work harder to include.
Simon Bayliss AoU is managing partner of HTA Design LLP