We are delighted to announce two study trips taking place on day one of Congress, Thursday 4 June 2015.
Delegates will get the choice to visit either Park Central and Bournville Garden Village, or travel by boat to see recent canalside development, Brindley Place and Icknield Port Loop. Here, we delve deeper into what the visit to Park Central and Bournville Garden Village will include.
Park Central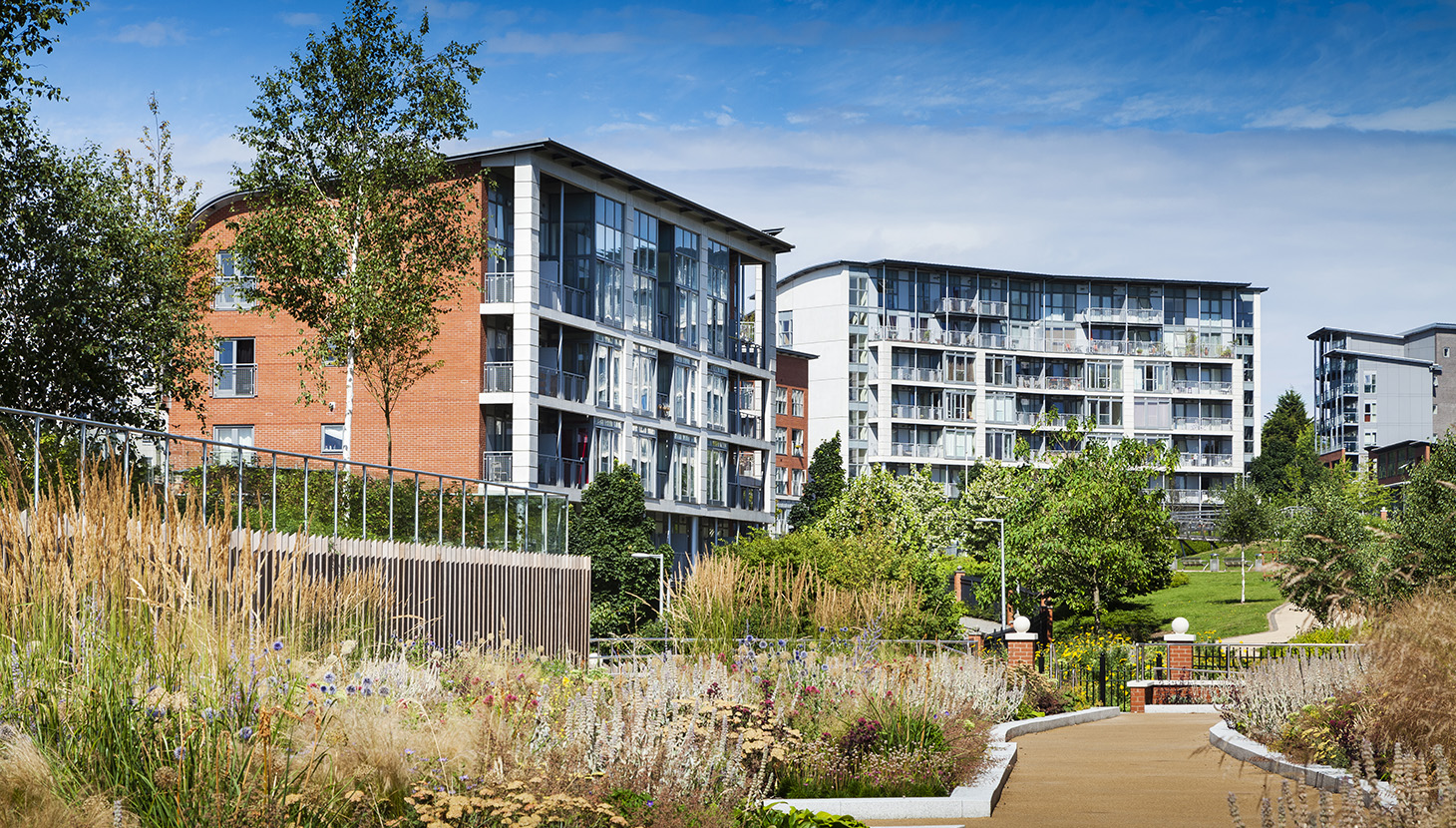 The outstanding success of the transformation of the Lee Bank estate (once regarded by its own residents as "Europe's worst slum") to a flourishing community has been achieved through the positive partnership forged between Crest Nicholson Regeneration, Birmingham City Council and Optima Community Association.
The collaboration between these three key stakeholders has achieved the complete transformation and redevelopment of a once notoriously run down and crime-ridden estate into a highly sought after place to live and work with strong community ties. It is a model of high quality and creative design-led regeneration that has created a vibrant, friendly and mixed tenure community.
To date, some 1300 new homes have been delivered, of which 25% have been affordable, together with a further 400 affordable homes which have been refurbished and new commercial space built.
At the heart of the development is an extensive area of 8 acres of open space which is overlooked by many new, stylish, architecturally innovative apartments and houses. The open space is split into two different parts – Moonlit Park and Sunset Park. The first enjoys a large well-equipped children's play area and wildflower meadow; while the second serves as a venue for community events further integrating Park Central into the wider cultural hub that Birmingham has become.
Park Central has established a positive name for itself as a new community – with schools and a health centre on-site as well as village-like amenities including a convenience store and take away. The area is now popular with residents and has become a desirable place to live with new properties selling extremely well. The success at Park Central has been recognised through many national, regional and local awards – including The Sunday Times "development of the year" in 2014.
Bournville Garden Village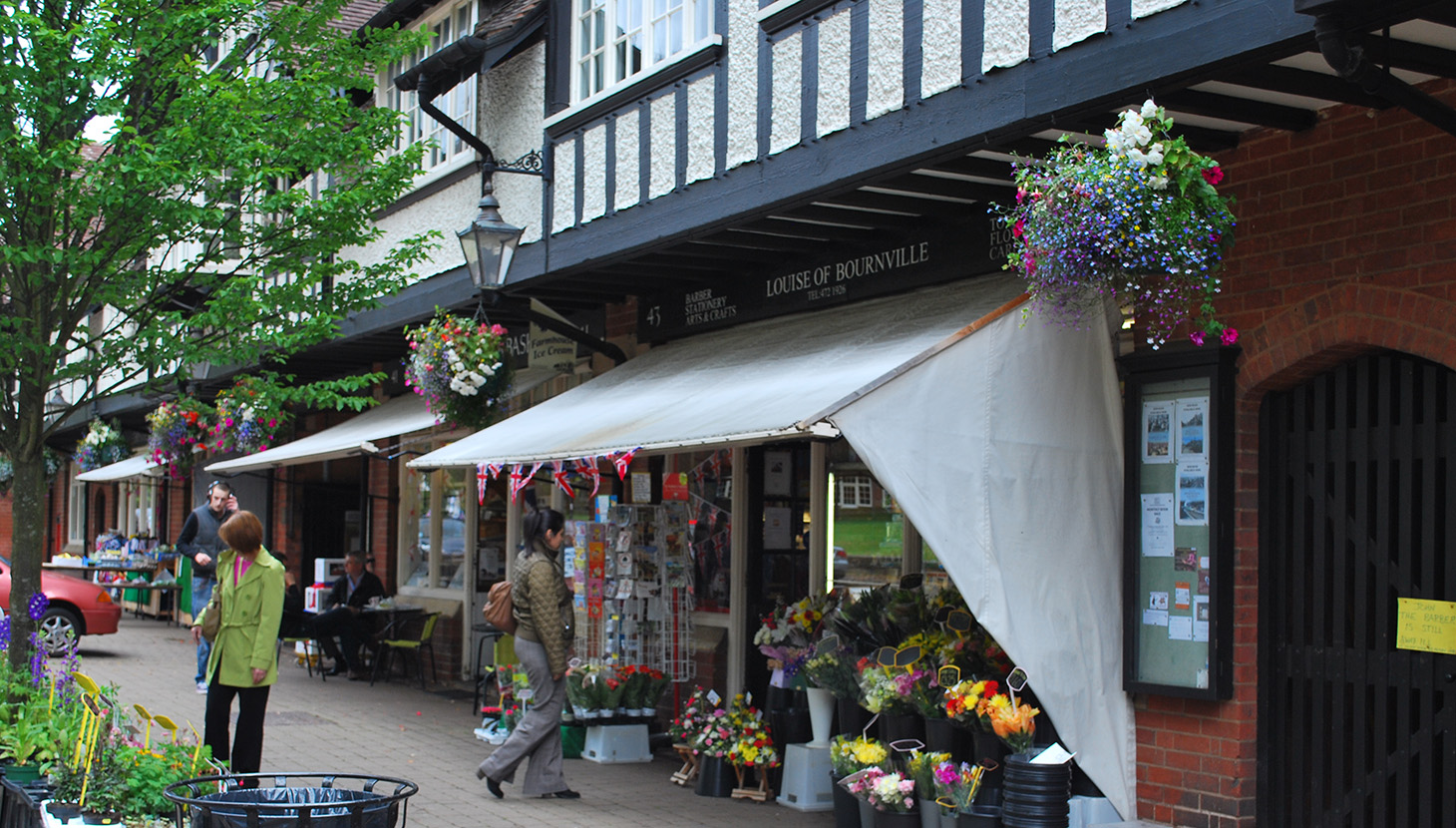 Designed to be totally different to the 'tunnel-back' terraced housing of Birmingham in the 1890s, Bournville was to become a model village like no other.
Today, the historic estate, which covers 1,000 acres and is credited as laying the foundations for present-day garden cities, is managed by Bournville Village Trust (BVT) and is home to 25,000 people.
A charity and housing organisation, the Trust was founded in 1900 by chocolate maker, philanthropist and creator of Bournville, George Cadbury.
An organisation dedicated to distinctive development, BVT is currently developing new homes at Lightmoor Village in Telford in partnership with the Homes and Communities Agency (HCA) as well as a state-of-the-art care village in Bournville.
The £60 million care village will feature an extra care scheme with 212 apartments, developed by the ExtraCare Charitable Trust, independent living homes for people with learning disabilities and a health and well-being centre, all positioned around a central village green area.
The village, which aims to seamlessly integrate housing, health and social care, is also expected to create around 200 jobs, helping to boost employment in the local area.
As well as managing the homes and the many open spaces in Bournville, the Trust also runs Selly Manor Museum and a number of community halls which offer a host of activities for residents, ensuring that Bournville flourishes as a healthy and happy place to live.
This visit will take place on the afternoon of Thursday 4 June 2015. Join us and a host of other city experts speak at the Academy's 10th Annual Congress taking place over 4-6 June 2015 in Birmingham. Congress Information