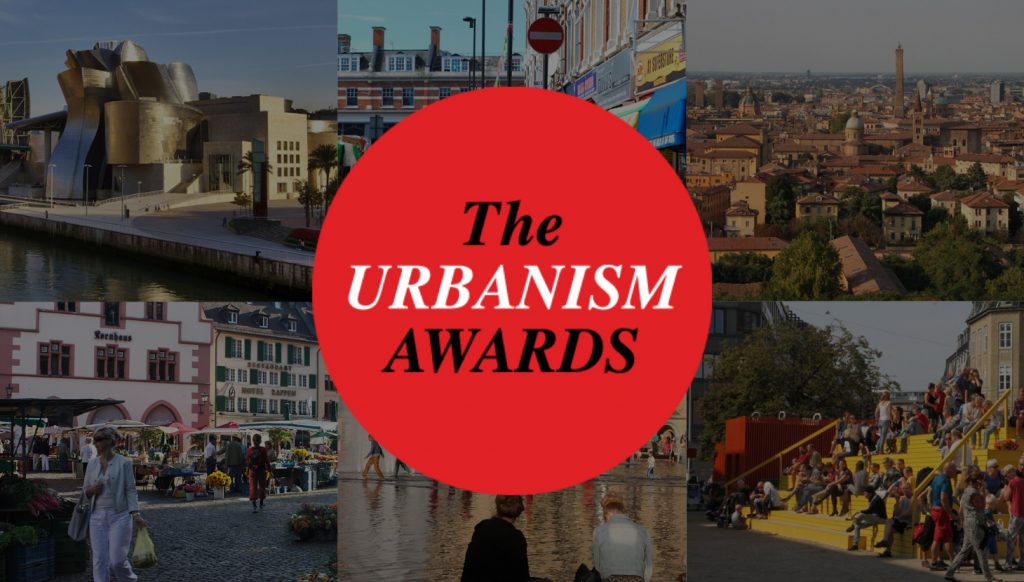 Friday 23 October 2020
13:00 – 14:30 BST
Book Now
Due to the pandemic, the Academy has not been able to put on the usual Urbanism Awards programme this year. We have decided to produce a review of some of the best finalists and winners. So, it is a great pleasure for us to have Aarhus, Bilbao and Utrecht participate in this year's programme, the 'Urbanism Awards Revisited'.
This year's Awards process is an opportunity to meet again and learn more about how each place has been changed through the years and how it has recently responded to the Covid-19 pandemic. Through a series of seminars held at lunchtime on consecutive Friday's starting in October, we will hold the Awards – Urbanism Lunch Hours. Our goal is to learn from the places, hear about their strengths and their successes while they will learn from their fellow places and their stories.
Speaking on behalf of the cities will be Stephen Willacy (Chief City Architect, City of Aarhus), Cllr Asier Abaunza (Bilbao City Council) and Erlijn Mulder (International and Strategic Affairs Coordinator, Utrecht). The session will be chaired by Victoria Whenray,(Partner, Conran and Partners).
Aarhus, Denmark
Aarhus was celebrated at the 2014 Urbanism Awards for its strong governance. The city has enabled its citizens to self-help and provided space and resources to people with ideas and commitment to work at the community level.
Bilbao, Spain
Academy judges praised the Basque city for having transformed itself from the post-industrial economic stagnation of the 1990s through investment in culture, bold leadership and clever use of economic policies.
Utrecht, Netherlands
Utrecht has shown itself to be a city that continually evaluates its progress to ensure the city continues to grow and innovate. Sustainability is at the heart of the principles of healthy urban living being actively pursued and it has emerged as one of the bicycle capitals in Europe second only to Amsterdam.
Tickets
This event is free for members of the Academy (Academicians, Young Urbanists and Members) and £24 for non-members. For non-members, there is no better time to join the Academy.
If you purchase one year of AoU membership for £60 you will receive free access to all five Urbanism Awards Revisited sessions as well as our weekly Urbanism Lunch Hours and many more events.
Membership can be purchased via the Eventbrite using the Book Now button below. For more about Academy membership visit: academyofurbanism.org.uk/join-and-support/
Upcoming Urbanism Awards Revisited Sessions
Booking is now open for all five Urbanism Awards Revisted events, taking place on the five consecutive Fridays. Be sure to register for all five events to feel the scope of great urbanism taking place at different scales.
Friday 23 October
Learning from European Cities of the Year
RSVP
Friday 30 October
Learning from The Great Towns
RSVP
Friday 6 November
Learning from The Great Neighbourhoods
RSVP
Friday 13 November
Learning from The Great Streets
RSVP
Friday 20 November
Learning from The Great Places
RSVP