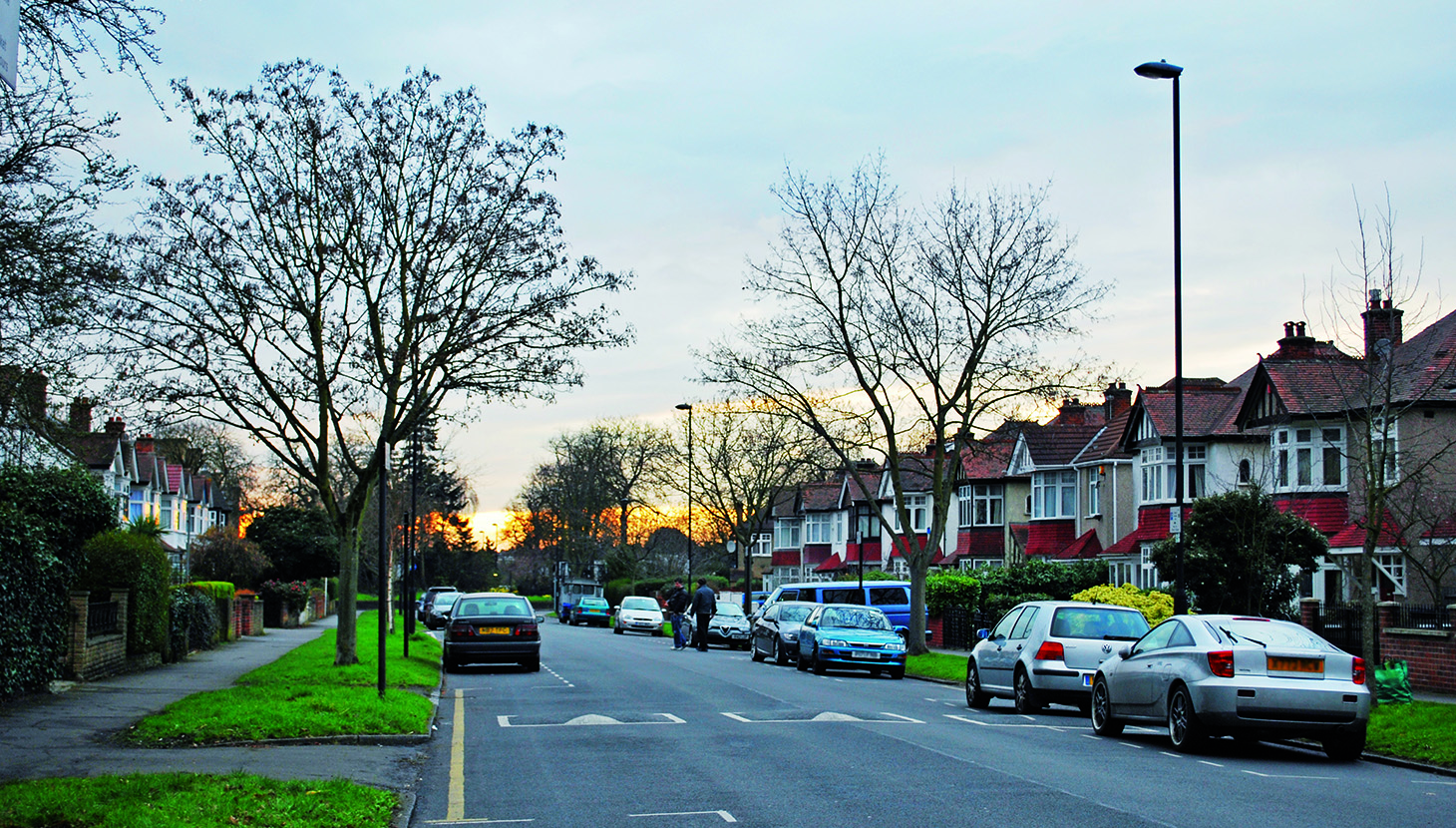 Words by Jon Rowland AoU, Director at JRUD
First published: Journal 1, 2012
When addressing the quality of life in cities, we need to remember that 86% of households in the UK live in suburban environments (WWF). Yet CABE's national audit informs us that some 82% of new housing is of poor or average quality. To understand this dysfunctional relationship we need to explore how suburbs are created, nurtured, and packaged, and the gaps between aspiration and the actuality on the ground. We continually come up against barriers to evolving new models of suburban living. This is not just about policies and practice; it is perhaps also because we do not have a value system that reflects what we want from our suburbs. The patterns for today's suburbs were set 150 years ago. The current results are often dormitories based on a series of myths and Victorian images, supported by a powerful but unimaginative industry that reflect the contradictions between consumer choice, values, procurement, design and invisible constraints. If we are to rise to the challenges that the government has laid out of providing large amounts of housing quickly in an atmosphere of fevered localism, then we need think again about what we are doing.

A few thoughts

• The key to the continuing sustainability of our cities lies in the suburbs and the quality of life in them.
• Repeated efforts to galvanise public and private sectors to create suburbs of quality remain in doubt.
• Some urbanise the suburban environment. It remains to be seen whether this will be successful or just another developmental imposition / wave that will go the way of previous high density propositions. Lessons from the 1970's about overcrowding and densification have been forgotten. Whilst Hammarby in Stockholm and / or Vauban in Freiburg can teach us about the benefits of an integrated approach to suburban housing, we have yet to come to terms with the support mechanisms needed to make such developments successful in the UK. This is the conundrum.
• Whilst the aspirations might be for a 21st Century Garden Suburb, we do not yet seem to have the political, financial or philosophical underpinning to deliver. The wholesale transfer to private investors of much of the Olympic housing is indicative, as is the fact that much of the housing in the country (public or private) is built by 10 companies.
• In our experience it is clear that the ideological battleground for the future will be the provision of housing that is sustainable, that meets quality of life criteria, that reflects the hybridity to cope with the uncertainties of the future, that learns from developing economies, and that is prepared for new typologies, forms of tenure, new concepts of development finance. That will enable development that people want now to continue to be valued in 100 years time. Legacy is a tough nut to crack. It will take a generation to establish success. Short term development aims and its long term goals are not yet fully aligned.
Perhaps the AoU could help start a debate on the nature and form of our future suburbs, and the quality of life in them. Perhaps a Suburban Task Force is required to inform Government?
This is not just about policies and practice, or  breaking the hold of the volume builder, it is because we do not have a value system that reflects what we want from our suburbs.
Words by Jon Rowland AoU, Director at JRUD