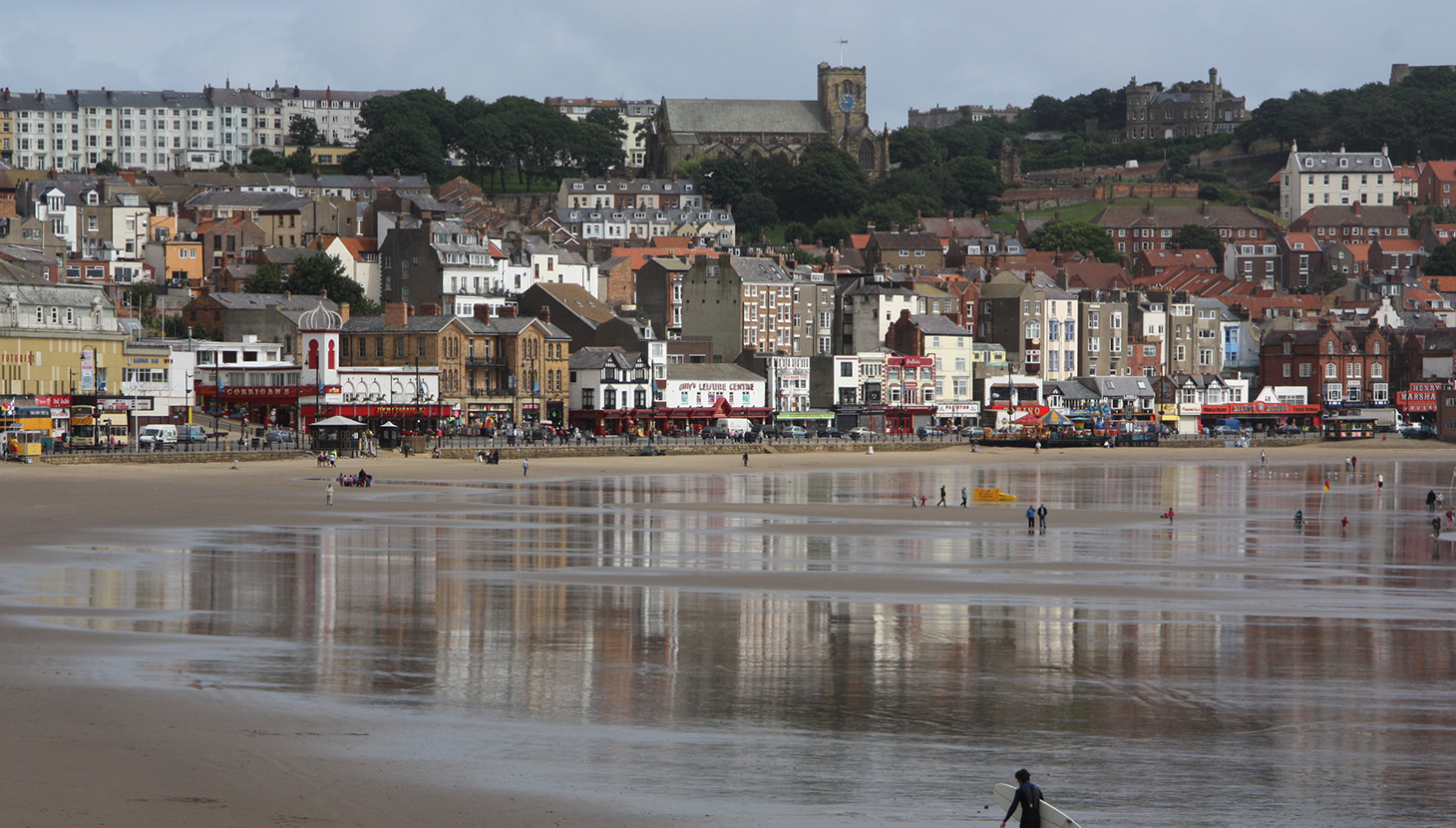 This January (2016) the Young Urbanists teamed up with ScarboroughsFuture on a great project to improve the connectivity between the Scarborough's town centre and the area considered as the principle tourist area, namely the beach and harbour.
The street that links them is called Eastborough, and whilst there are some examples of pleasing architecture, there are parts which have a rundown feel. Businesses and accommodation standards vary from poor to amazing. Furthermore there is soon to be a £2.7m refurbishment of the market hall to bring it up to date and engender a sense of vibrancy with a 21st century market place. The area around here is mostly quite deprived yet with some lovely examples of historic buildings and a medieval streetscape.
The surrounding area supports a very wide range of accommodation types and an equally broad range of people and socio-economic backgrounds.
The Young Urbanists helped to find ways to reshape this area, reduce the impact of the traffic, and through a process of consultation arrive at some proposals for Scarborough to use to inform an area plan which will form a part of a bid for the Townscape Heritage Initiative as well as Coastal Community Funding. The panel of Young Urbanists includes George Weeks, Simeon Shtebunaev and Matthew Spurway.
This three-day project took place from Friday 15 January to Sunday 17 January.
Below are reflections from the Young Urbanist members who were involved in the Charrette.
"The Scarborough Charrette lived up to expectation in every way, although my worries about visiting the North Sea coast in January were unfounded. A short working weekend away provided a great opportunity to get to know the Eastborough in Scarborough, the JTP team and mixed bag of Young Urbanists from around the country and further afield. I was amazed how quickly we were able to develop an understanding of the Eastborough because of the willingness of the local people to share their hopes and ideas for their area as well as the issues and problems which they see as important. It was also valuable to learn from Nick Taylor and Charles Campion about how, through the Scarborough Renaissance, this seaside town has sought to turn around its fortunes over the course of 15 years.

I was amazed at the momentum that had been kept up since the initial Community Planning Weekend in 2002. As someone who had never been to Scarborough before I couldn't comment on the physical changes that have taken place in this time, but the level of engagement that we were able to capture during our two public sessions showed the value that actively involving the community from the outset can bring. Finally, I was especially amazed at the ground that can be covered by a small team in a short period time. JTP's approach to community planning was lively, hands on and to the point. Distilling the views of a primary school class, a stakeholder dinner, the dozens of visitors to Scarborough Market hall and even passersby in the street into a masterplan, key themes and smattering of critical quotes over the course of two days was my most intense charrette experience ever and a truly thrilling way to spend a weekend."
Matthew Spurway