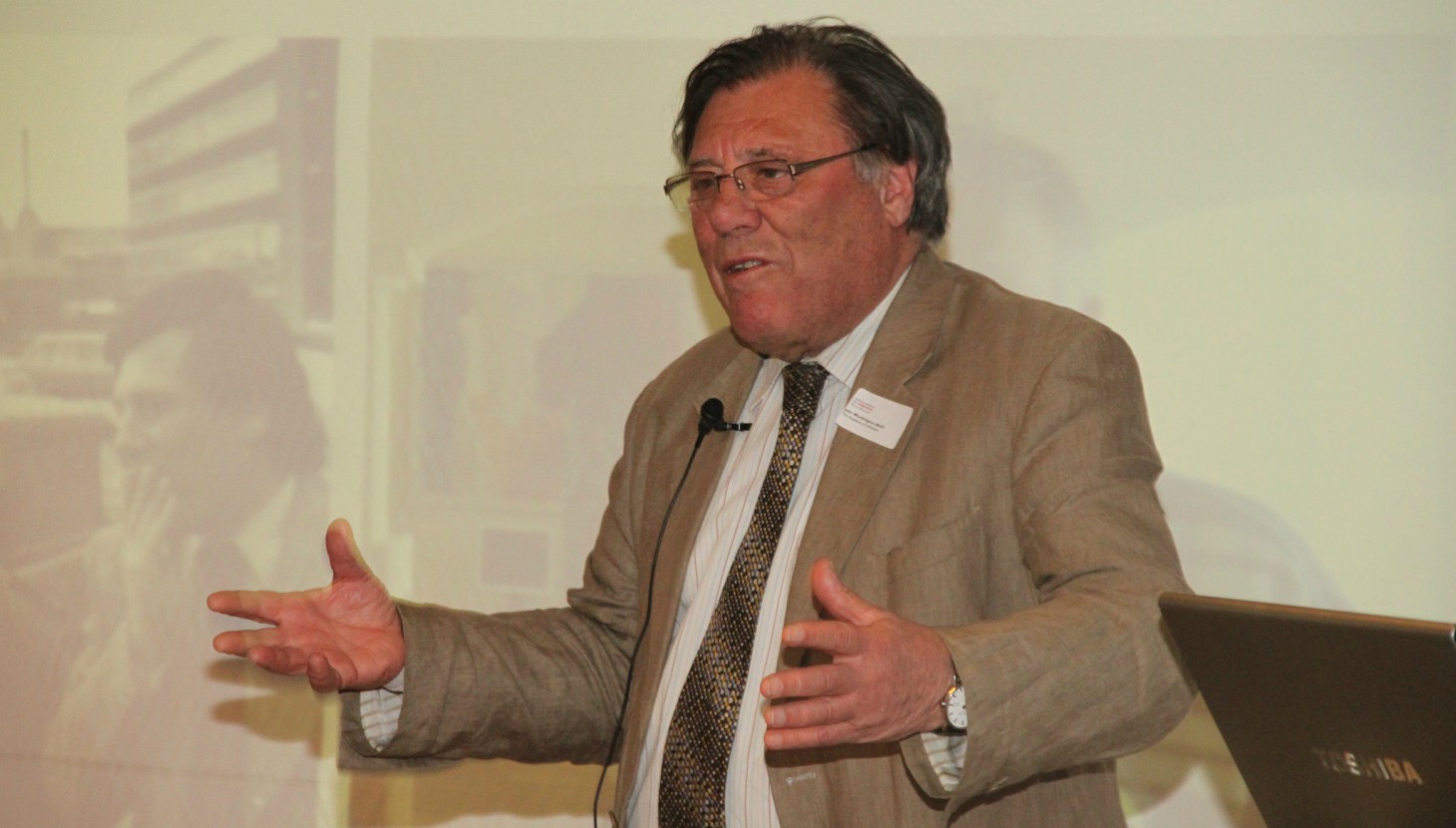 Former Academy director and long-standing Academician awarded MBE in New Year Honours
The Academy of Urbanism is delighted to announce that John Worthington AoU has been awarded an MBE for his work over the last five years with The Academy of Urbanism and Independent Transport Commission (ITC). The award reflects a responsible contribution to the community, an example to others, and impact on the chosen profession(s).
Speaking about this award, Worthington said: "I am personally touched that the MBE is for work with the community, as an example to others and impact on their chosen profession. In my case I would cite urbanism, a community of practice broader than any one profession or interest group. Since 2006 I have worked under the title Collaborative Urbanist.
"I am delighted for both the ITC and AoU on what the award signifies for two relatively young organisations who have both been establishing a national, and in the case of the AoU, international presence."
Over the last five years, as part of the AoU's Board, Worthington has achieved considerable success in drawing together largely disparate professions through discussion and action, embodied through the following programmes:
10×10 Roundtable Discussions (10 locations / 10 themes) undertaken 2009-11 under the title Improving Livelihoods through Understanding Place; Changing Chelmsford (RSA & AoU 2010 – present) from which developed the Ideas Hub and annual festival; Places of Connection (Utrecht 2012) undertaken jointly with INTA as the European Learning Cities Platform; editor of the Summer edition of the Urban Design Journal 'The City as Master Developer', and follow up UDG /AoU symposium.
As a Commissioner of the ITC (2012 – Present) Worthington led 'Ambitions and Opportunities', the ITC review of the spatial effects of high-speed rail. This work has highlighted the importance of accessibility in creating healthy cities and successful livelihoods.
Steven Bee, chair of the Academy, said: "We are all proud to be associated with John and the other partners with which he has helped us to build relationships. His energy and intellect has been a great asset to the Academy and I hope will continue to be so for years to come."
Speaking about his future goals, Worthington said: "Looking ahead I would hope to bring together the work of the ITC and AoU around the theme Places of Connection. The ITC work has identified that creating and capturing the full value of infrastructure investment is dependent on shaping places where people wish to come and are attracted to stay.
"It's a story of Collaborative Urbanism, long-term collaborative working, between disciplines, to improve livelihoods and shape places we value."