The Urbanism Awards recognise great places at the level of city, town, neighbourhood, street and place. In advance of the Awards Ceremony, which takes place in London on 27 November 2019, we give you a preview of the three contenders up for The Great Town Award.
The Awards Ceremony is open to all so why not join us to celebrate these and our other 12 finalists. More information
Brighton & Hove
England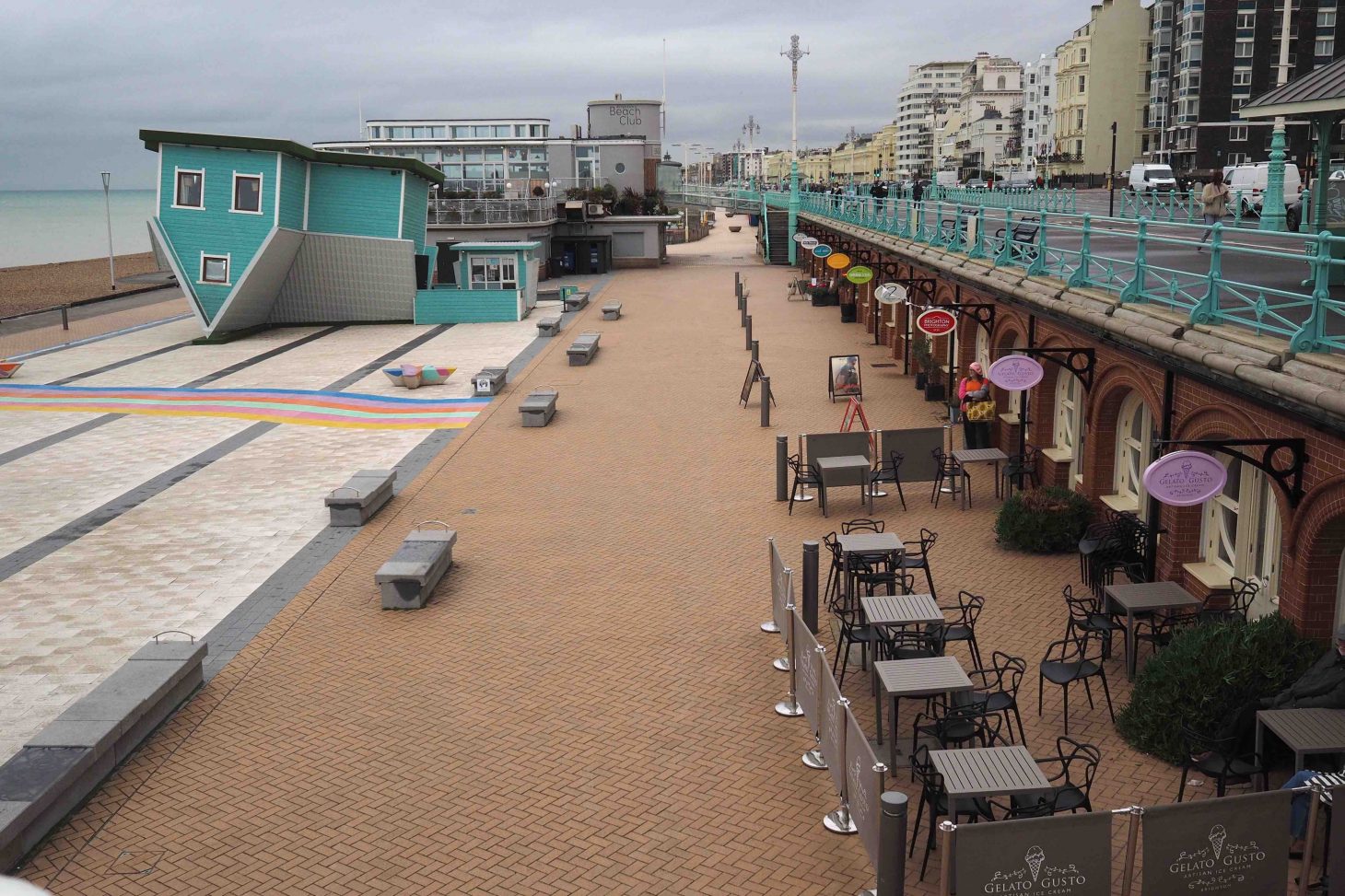 Brighton is a city by the sea with a population of 285,300. Known as a rainbow city because of its reputation for tolerance and cosmopolitanism, it has been a popular visitor destination for over a century. Its proximity to London has influenced its fortunes by attracting businesses and residents. But Brighton is neither a commuter nor a satellite town; it is a centre for commerce, with strong creative and digital sectors and a thriving and colourful community and culture. The city is also home to many listed buildings and Conservation Areas and has the only UNESCO International Biosphere Reserve located in a city. It is the combination of a diverse range of assets and a colourful community that creates a dynamic and innovative small city underpinned by strong governance that is looking at new ways to deliver solutions in the city and deliver its responsibilities in the city region.
Dundee
Scotland
Dundee is a city of 148,750 people with a growing population; one in seven residents are students. Perhaps originally best known as the city of jute, jam and journalism, Dundee is now known as home to the first V&A outside of London housed in an iconic building designed by Kengo Kuma. The V&A forms the centrepiece of the council's £1bn Waterfront regeneration project. What sits behind the V&A both physically and in aspiration is a hub for creative industries, media and life sciences, a thriving port, and a community led vision for the city. Dundee is a UNESCO City of Design and was voted the best place to live in Scotland in 2019. Strong leadership, combined with good partnerships, has delivered faith in the city's capability to deliver, and funding has followed.
Penzance
England
Penzance is a town with a population of around 63,000 people. It is the most westerly major town in Cornwall and the gateway to "the Land's End peninsular". Over the last six years Penzance has undertaken a remarkable journey. Today it is once again a renaissance town; turning around its fortunes through a community led approach driven by a small number of committed individuals. The Neighbourhood Plan is one of the key catalysts for change that is delivering a new belief in the town. There are three inter-connected hubs for regeneration, underpinned by clear aspirations for housing, community infrastructure and leisure amenities. The pace of change is impressive. It is not accidental that the first major regeneration project to be delivered is a social enterprise; the restoration and opening of the Jubilee Pool, the UK's largest Art Deco sea water lido. A project that reflects the town's strong commitment to community ownership, wellbeing and the environment.
Find out which of these three places is voted as our Great Town 2020 at The Urbanism Awards Ceremony on 27 November 2019.