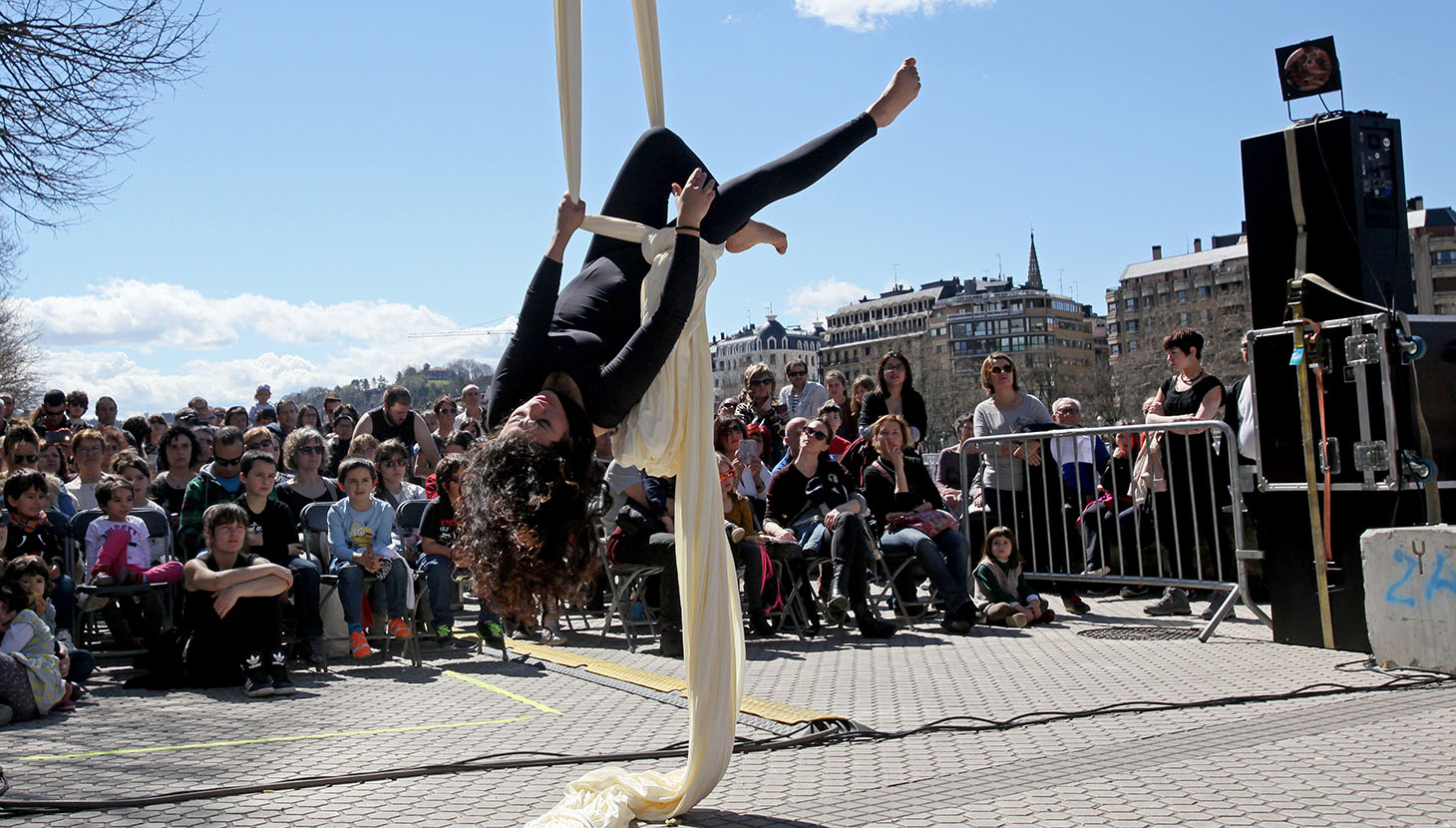 Eneko Goia, Mayor of Donostia / San Sebastián, reflects on what being the 2016 European Cultural Capital and the AoU European City of the Year has meant for the city.
Together with Wroclaw in Poland, the city of Donostia / San Sebastián has had the privilege of holding the title of European Cultural Capital during 2016. An organisational challenge for a medium-sized city like ours, that with a population of 186,000 people is one of the provincial capitals of the Basque Country. This was also a year that left us with the title of European City of the Year as an unexpected present, awarded by an organisation as prestigious as The Academy of Urbanism.
San Sebastián has intensely enjoyed this experience. In actual fact, our experience began in 2008, when we decided to bid for this title Capital of Culture, and continued in 2011, when the European Union designated us to take on this responsibility. As I pointed out shortly before the year came to a close, we accept the values and principles that have marked our programme as guidelines for action for the city as a whole in the next few years. Nothing finished when 2016 came to an end, but a path has begun that we want to continue to follow in keeping with the spirit that has guided our city during the year it has been European Cultural Capital.
A 'Culture for Living Together' was the slogan that summed up the programme that we tried to put into practice throughout the period that we were the Cultural Capital. This is an ambitious idea that is rooted in the violent situation that our country and our city have both gone through in their recent history, and aimed to promote culture as a tool for transformation and coexistence between people with different ways of thinking.
Fortunately, the current situation in the Basque Country has nothing to do with the political and social reality that existed 10 years ago. Today, violence and terrorism have disappeared, and social and political coexistence is a palpable reality on our streets. However, our recent past provides us with inspiration to work on a model for relations and this has been a really powerful lever which we have made use of to launch numerous initiatives that have been channelled towards a wide variety of cultural forms of expression.
As a result of this, during 2016 we worked in areas such as linguistic diversity, the challenges of immigration in Europe, historical memory, human rights or reparation for victims. We organised meetings between artists from different origins and cultures, we established closer links with communities and countries that we had no relations with, and we spread the Basque language and culture all over the continent. We discovered new urban spaces that weren't usually being used, and we learnt to appreciate the cultural activity that formed part of our historical heritage.
Donostia's name, linked with culture, has travelled from Washington to Tokyo, while also passing through London, Berlin, Brussels, Dresden, Dublin… In short, we have been able to reinvent ourselves, based on what we are, a small Basque city connected to the world; starting out from our roots to being on the cutting edge. Just like in life itself, this challenge has led us to improve as a city. We can now say that Donostia is a city that has grown, that has opened up to the world, and has established new personal and collective ties. It is a city that has learnt, with its successes and failures, to imagine, to dream, to set itself new goals and work collaboratively.
And of course: this international showcase has meant that thousands of people have come from all over the continent and the world, attracted by the call that this cultural year launched to all and sundry.
This impressive process has been a huge learning process for the entire city: for its people and its associations, for its institutions and its advocates. We have learnt from our successes, and very probably even more so from our mistakes. Thousands of people have taken part in organising and enjoying the more than 3,000 activities that have been organised during the year that the city has been European Cultural Capital. We have had some really great minority activities and others that were more popular and on a larger scale. But all of them have left traces behind, a residue of knowledge that now remains in our city's RAM.
Being European Cultural Capital has helped our city to join new international networks. It has placed us in the forefront of cultural production in Spain, as the Spanish Observatory of Culture recognised, which placed San Sebastián fourth in the list of cities with the best cultural programme on offer in 2016. Today we are one of the ECOC (European Capitals of Culture), another international network that enables us to share experiences with Guimaraes, Mons, Wroclaw, Aarhus, Pafos or Galway, among other cities. All this forms new action networks that in this case have cities in the leading role. The relationship between cities, organisations and institutions is taking shape in new ways that provide responses for citizens at local level as well.
However, above and beyond all these indicators, I would like to stress two of the most important contributions that being the European Capital of Culture have made to my city: it has provided San Sebastián with an international renown linked with positive values, which is something that is original and interesting in its recent history. And secondly, through a wide variety of participatory dynamics it has made it possible to mobilise hundreds and thousands of people, organisations and groups around an idea, and a project whose legacy will undoubtedly bear fruit and live on beyond 2016.
In all modesty, we sincerely believe that the entire process that the city of Donostia / San Sebastián went through up to 2016 may come in useful for other cities like ours that do not just make do with what they have, but try and find new paths to be present in the world. We think that our experience can be a model that can be learnt from and that conclusions can be drawn from. For this reason, I would like to take advantage of this platform to invite anyone who wishes to get to know the experience that San Sebastián has had at first hand to come and visit us so that they can share with us this fantastic journey that we have been on.
Eneko Goia, Mayor of Donostia / San Sebastián