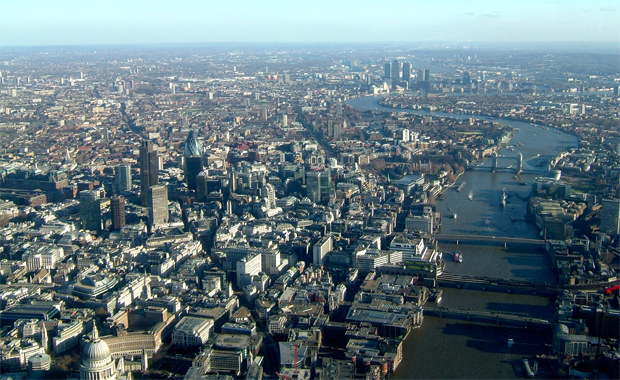 Contribute to 'Learning from London – Value of Place' Graduate Development Programme
Learning from London – Value of Place, is the inaugural year of a new Graduate Development Programme organised by The Academy of Urbanism and sponsored by Barratt London.
The programme is for graduates and young professionals to develop their skills and understanding of practicing urbanism. It offers hands-on practical experience through workshops, seminars, design projects and visits to the Academy's Great Neighbourhood Award finalists in London.
In the first year, 12 graduates from Barratt Homes will participate in the programme. The key objective is to establish and communicate the core principles of urbanism in relation to neighbourhoods, with an emphasis on residential development. The participants will learn through active dialogues (walking and talking) and direct interaction with mentors, professionals, communities and Academicians.
To make the programme a success we are looking for Academicians who would like to be involved as:
1. Mentors
Become a local mentor for 1 or 2 graduates for a minimum of 6 meetings a year. Support from your practice or work environment would be very much appreciated. Guide the graduates with their urbanism-focused development and encourage them to co-organise a local Academy event. We are looking for mentors in Yorkshire, Manchester, The Midlands, The North West, South Wales, Eastern Counties and Greater London.

2. Presenters
We will invite Academicians to share their professional experience and knowledge through a lecture/discussion group according to defined themes and locations.

3. Tour leaders
We will invite Academicians with in-depth knowledge of the Academy's Great Neighbourhood award finalists to facilitate and lead a London study visit.

4. Young Urbanists
We will approach the Academy's Young Urbanists to participate in this new programme whilst encouraging Barratt Graduates to attend and co-organise Young Urbanist initiatives.
In the spirit of the Academy and due to our limited budget, we are hoping to find Academicians who are happy to contribute towards the Graduate Development Programme on a pro-bono basis.
The programme is coordinated by Henk Bouwman AoU (lead), Director Urbanist at Urban-imPulse.eu and by Honoré van Rijswijk AoU, Director at Frontwork London. Joanna Chambers AoU, Director at Changing Cities, and Biljana Savic, Operations Director at The Prince's Regeneration Trust are the programme advisers. The steering group is formed by: John Worthington (chair), Prof David Porter, Tim Stonor and Kevin McGeough.
If you would like to contribute to the Graduate Development Programme please confirm your interest via e-mail to lfl@academyofurbanism.org.uk. We are working to finish the detailed programme, and will contact you before 9 January 2014.
Image by Del Adams