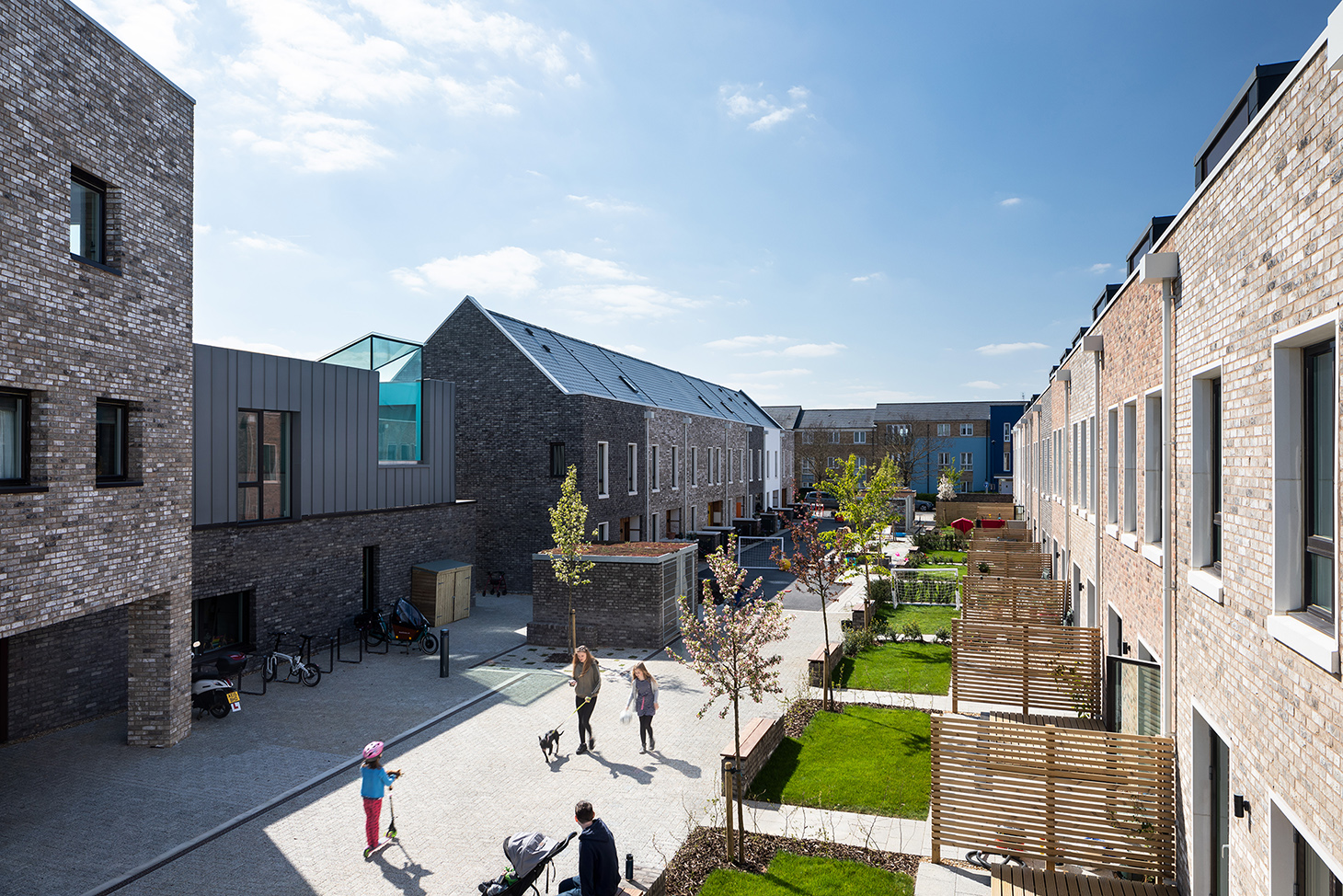 With less than two weeks to go until the Design for Living conference, find out more about the speakers of the event.
Neil Murphy, director of developer TOWN, will discuss the role of co-design with existing communities and future residents in raising and meeting design ambitions. Neil will discuss the emerging lessons from TOWN's recently completed Marmalade Lane Cohousing in Cambridge and how these could be applied to produce homes and places better and faster across the Oxford-Cambridge Arc.
Neil Murphy is a co-founding director of TOWN, a development company established in 2014 with a mission to conceive, plan and deliver new places at all scales, from single streets to major new neighbourhoods.
TOWN's first development, Marmalade Lane in Cambridge, was completed in December 2018. Comprising 42 custom-designed homes and shared facilities, Marmalade Lane is the home of Cambridge Cohousing.
Current work-in-progress includes Love Wolverton, a 100-home mixed-use regeneration scheme in the centre of Milton Keynes's original railway town, which proposes replacing the new-town-era Agora Centre with compact, terraced streets on the town's original grid pattern. Like Marmalade Lane, Love Wolverton is being delivered with Swedish timber house manufacturer Trivselhus.
And, as partners to regeneration specialists U+I plc, TOWN is directing long-term housing-led regeneration and urban extension projects which will deliver over 9,000 homes in North East Cambridge, Norwich and Reading.
Design for Living: The role of design in building a million homes in the Oxford-Cambridge Arc will take place on 22-23 May 2019 at MK Gallery in Milton Keynes. For booking and more information click here.