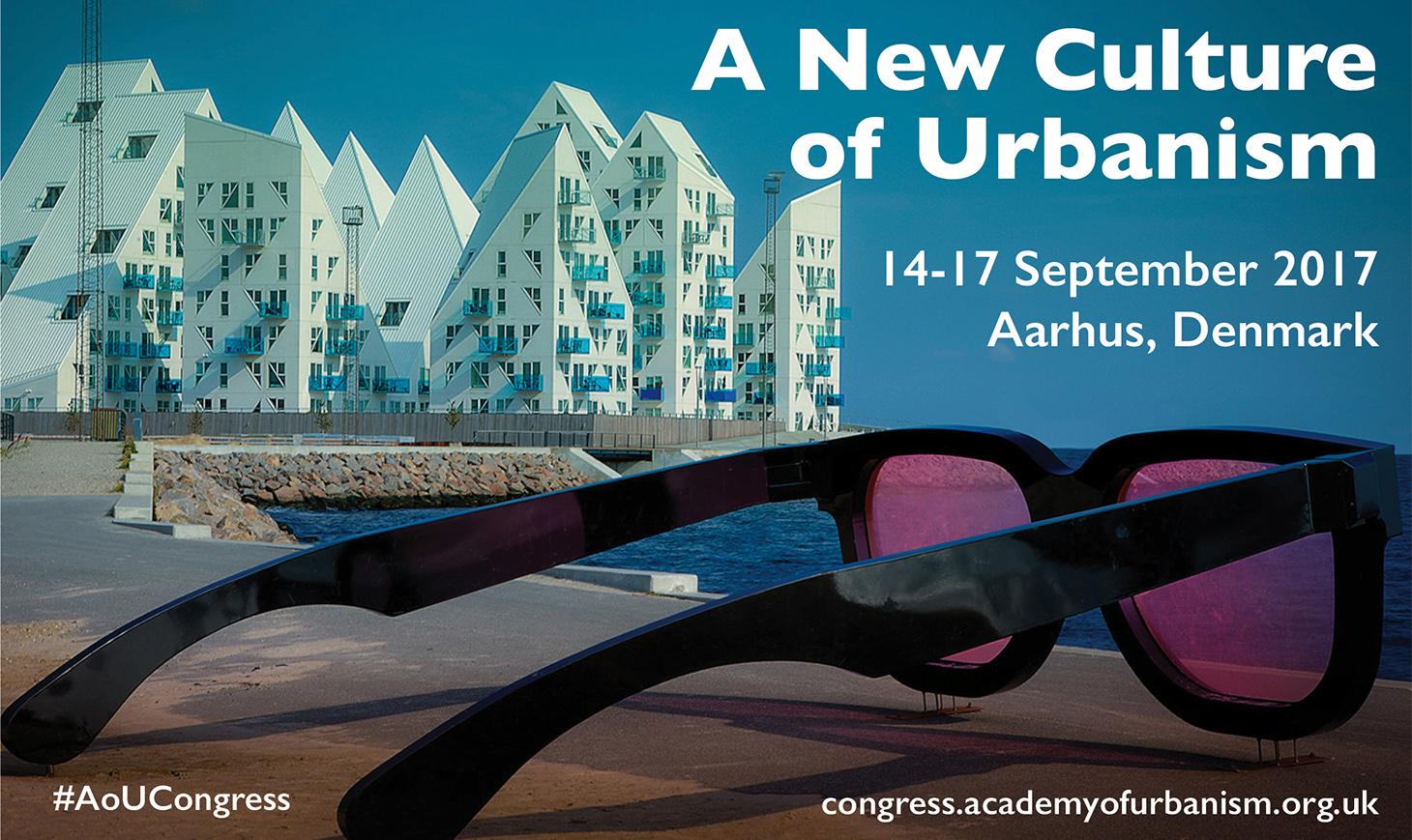 The way we plan, design, animate and experience our towns and cities, their centres and neighbourhoods, is now rather different from those rational modernist approaches employed in the middle of the 20th century.
A new post-industrial culture of city placemaking is emerging globally in the 21st century, with diverse strategies and applications in technology and infrastructure, movement and health, creativity and engagement, leadership and trust – to say nothing of the recalibration of hardware and software components and who directs these.
Some of the greatest shifts have been taking place in long-established cities undergoing a re-purposing of their contemporary role and future relevance. From Malmö to Manchester, Melbourne to Montpellier, the change has been markedly transformational over these last 20 years.
Where better to immerse oneself in this cultural shift towards progressive urbanism than in the exemplar Danish City of Aarhus, European Capital of Culture 2017.
---
Recap
This year's AoU congress in Aarhus was the fourth that I have attended so, although not exactly a fresh newcomer to these events, I can still perhaps offer some degree of critical objectivity. Previous congresses have been held outside the UK but this was the first for me which, even as a reasonably well-seasoned traveller, does bring an added sense of adventure along with logistical challenges, not least for the organisers. It is therefore appropriate to commend all those involved in achieving the hassle-free experience of an impressively diverse series of events for the attending delegates, certainly the positive and appreciative ones I had the pleasure of spending time with!
In terms of the formal programme and content the Academy's now well-established, and still growing, status once again secured suitably prestigious speakers to compellingly address some of the most pressing contemporary urban challenges, from: delivering sustainable energy and transport infrastructure; issues of affordability and equity; to accommodating immigration or managing depopulation.
These, of course, have many different context-specific manifestations, but in the series of case-study based examples common strategies of effective best-practice begin to emerge, many of which were articulated by the keynote speakers Rob Adams (cirector of City Design & Projects, City of Melbourne) and Helle Søholt (founding partner & CEO, Gehl) given at the end of Day Two when the Academy joined the Nordic City Network Conference, all of which neatly coinciding with Aarhus' Rising Architecture Week, part of their European City of Culture 2017 programme.
Proceedings were brought to an appropriately relaxed, reflective but always insightful close on Sunday morning by Monocle editor Andrew Tuck in conversation with Rob Adams, Juliana Engberg (programme director, Aarhus 2017) landscape architect Kristine Jensen and, of course, the man himself, Jan Gehl.
It is by demonstrating their self-evident benefits that many of these initiatives and examples of strategic urban rethinking, once dismissed as too impractical/ idealistic, radical/ romantic (take your pick), become robust, pragmatic and imminently sensible – a new orthodoxy emerges.
But real change requires more than well-informed progressively minded activists to effect, however passionately inspired they may be. Political will and means is essential. The governance of our host city Aarhus, within the wider social-democratic Danish society, I believe, offers us a way. The key lessons here being: synergy of suitably empowered city mayor and capable city architect (exemplified in close working relationship of Jacob Bundsgaard and Stephen Willacy); functioning ruling coalition assembly (delivered through PR voting system); high level of fiscal autonomy; effective community consultation and 'buy-in', justifying the higher levels of taxation.
The Academy's membership draws from a refreshingly board range of urban-related disciplines and, for me, one of most nourishing aspects of the extended three day congress experience is the in-between time spent experiencing places with this diverse group of people, sharing a similarly critical fascination and essential enjoyment of city life – I'm already looking forward to next year's round of collective flaneuring in Cork!
Jef Smith AoU