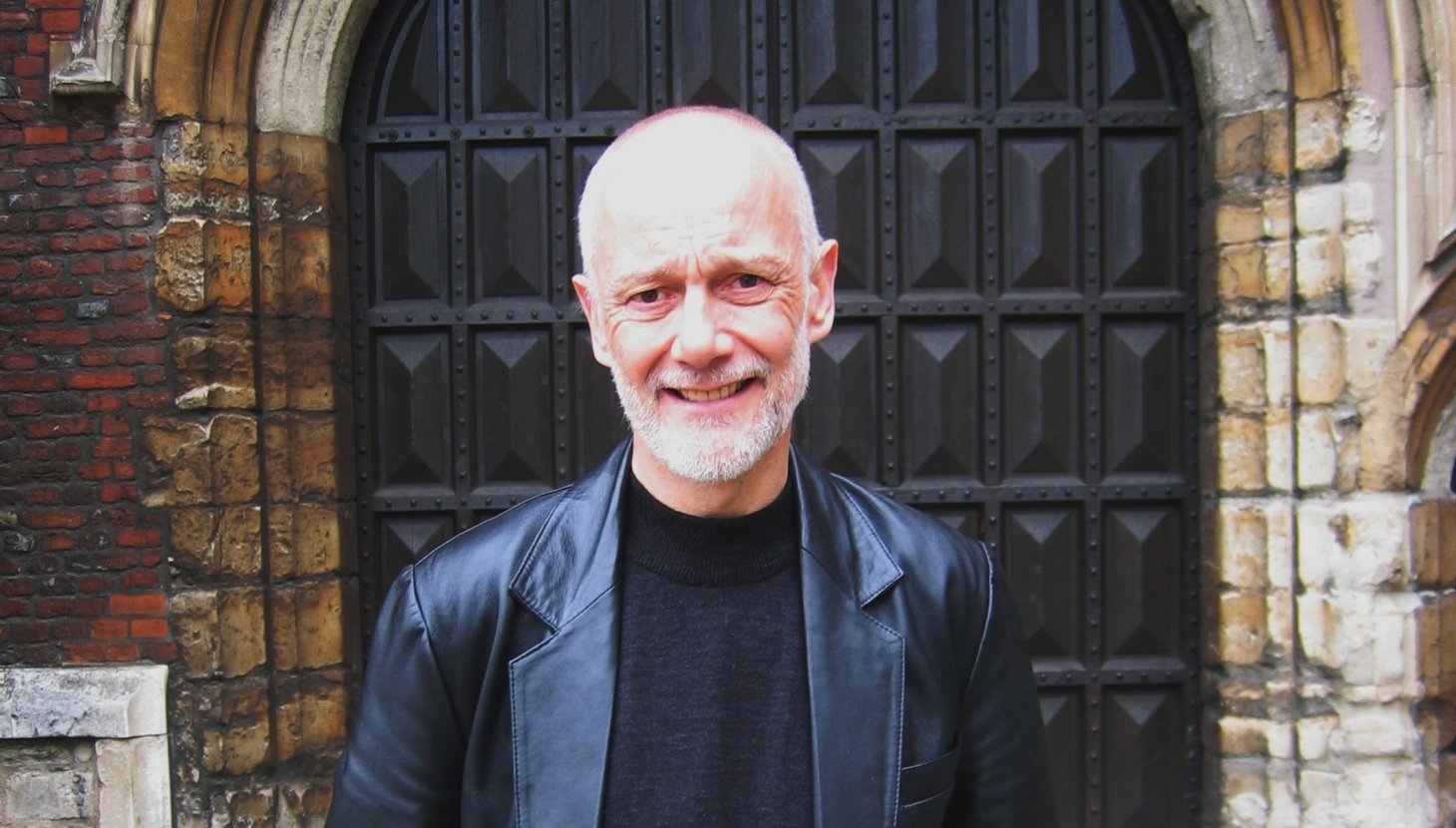 When I was a child in York I used to cycle to school in the summer past the Minster, along with all the workers on their way to Rowntree's and Terry's chocolate factories. In the winter I would take the bus into town and then walk around the medieval city walls to school. Those rides and walks inspired in me a desire to become an architect and urbanist. However when I spoke of my ambition at school I was simply told that my Maths was not good enough.
Being at a loss to choose an alternative career, I decided to study Philosophy at university. By fortunate chance, rather than conscious design, I ended up at Edinburgh University where I was required to choose two additional subjects for my first year. Again, fortune would decree that Fine Art and Architecture classes did not clash with those for Philosophy.
I soon became disillusioned with Hume and Wittgenstein, but Mumford and Pevsner became my constant companions. And again fortune took a hand when I had a year to kill before taking up a research post in Architectural History and I took a Postgraduate Certificate in Education course at Bretton Hall College in Yorkshire. Teaching was a revelation and a joy, so instead of going off to do a Pevsner in Ireland I became a teacher of Art and Design.
Having learnt too late from my Professor of Architecture (who ran a very successful practice in Edinburgh) that he too was useless at Maths, I made it my mission to ensure that any student of mine who was interested in Architecture and Urbanism got every encouragement to pursue their ambitions.
However I have to say that visits to our national architecture collection at the Victoria and Albert Museum were far from encouraging. A two hundred mile journey from Yorkshire to London to see a national collection which could fit in our school gallery would hardly inspire a burning desire in my boys and girls to become architects. Similarly, a trip over to Manchester to see an exhibition of street furniture in the newly opened (but swiftly closed) URBIS Museum of the City would hardly have set my students ablaze with ambition to become urbanists.
I concluded that what we needed was a National Museum of Architecture and Urbanism in Yorkshire, equally accessible from all corners of the United Kingdom, and what better place than Bretton Hall College, closed in 2006 and awaiting redevelopment. The college featured a Grade II listed mansion, with spectacular interiors by John Carr of York, together with all the modern facilities you would associate with a modern university campus dedicated to education in the arts, set in 500 acres of magnificent parkland. The fact that it was located at the crossroads of England just by the M1 motorway and south of the M62 was a huge bonus.
Sadly, we failed to secure the site and ten years later it still stands empty, but back in York, where it all began for me, a new opportunity has opened up. The Terry's chocolate factory, which wafted its appetising aromas over my school is long gone, turned into fancy apartments, but Rowntree's old cocoa works stands empty, awaiting redevelopment.
It is a huge site, with plenty of room for fancy apartments on the top floor of the main factory building, but also space for social housing on the site of the warehouses and the bike sheds where thousands of workers once parked their green machines before working their Black Magic. On the lower floors of the main building there is space for a Chocolate Experience and a Museum of Architecture and Urbanism.
It is not widely known outside of the city of York and outside of the professional urbanist community that New Earswick, the model village set up by Joseph Rowntree for his workers, was the progenitor of the whole Garden City Movement, which has influenced urban development around the world.
Nor is it likely to become better known, or to inspire children with a yearning for better place-making if the Rowntree's factory is turned into flats and offices for people for whom there are no jobs in the city, and the Rowntree's legacy is forgotten. It is clear to me that the future of York lies in its past; in attracting visitors to see its ancient ruins, its glorious Minster, its encompassing city walls and its inspiring industrial heritage. A Museum of Architecture and Urbanism in the old cocoa works could inform visitors about the two thousand year history of this great Roman, Viking, Medieval, Modern city, and inspire the next generation with Joseph Rowntree's vision of creating a better and fairer world by eradicating poverty and providing fulfilling work and decent homes for everyone.
And for those who can't see beyond their nose ends? They can always gorge on Black Magic and Yorkie Bars, not forgetting the fruit gums.
John Mullin AoU
For more information about The Rowntree Society please visit http://www.rowntreesociety.org.uk/