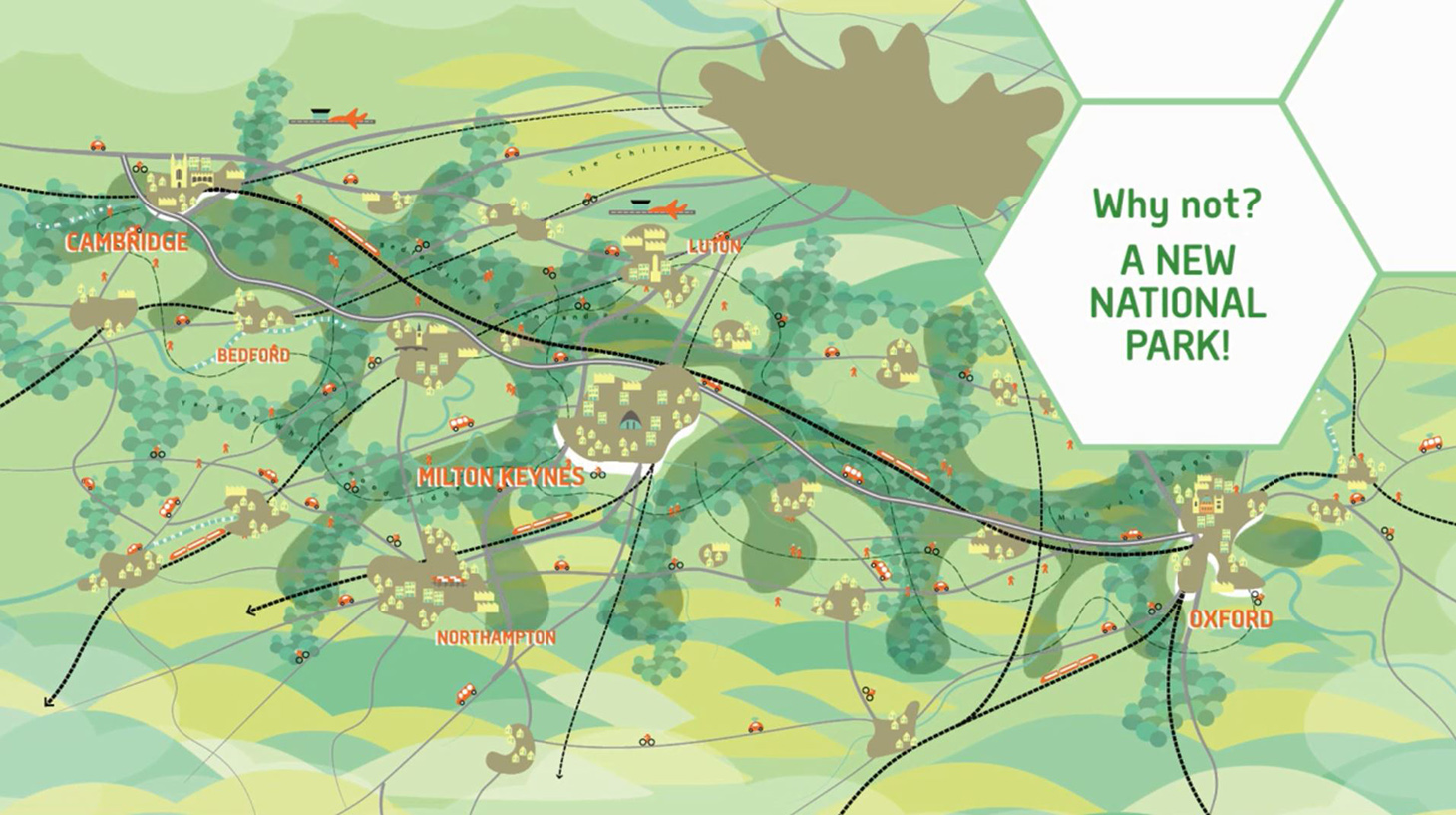 Solving the ever-growing housing crisis is one of the key tasks local authorities and communities are facing both at a local and national scale. Whilst the challenges in the UK are multiple in the context of climate change, austerity and uncertainty; planners, urbanists and masterplanners, are on the front line and have a key role to play in creating positive aspirational visions for future communities. These can only be successful if articulated through collaboration and close engagement with stakeholders and the community at the start of a project. Masterplanning large scale new settlements and urban extensions forms a key part of the solution, and the UK has been historically bold and proactive in creating new communities through initiatives such as Garden Cities and later Healthy New Towns, visionary development models which have inspired communities globally.
The layout and key destinations within settlements throughout history have always reflected the values and Zeitgeist spirit of the times and the societies who produced them. Garden Cities were seeking to provide an alternative to overcrowded and congested cities, providing new communities that could enjoy both the benefits of urban life and rural living. New towns embraced these objectives and focused on a new development model centred on motorised traffic, which was then viewed as a positive driver for change.
The current models (Garden Cities, Healthy New Towns, Smart Cities and Eco Towns) provide visions for the creation of stronger, efficient and healthier communities, and are equally centred on mobility, but the focus now has rightly shifted towards planning for walkable and cyclable neighbourhoods and creating sufficient population density to provide patronage for public transport, from local dedicated Bus Rapid Transit routes to more strategic rail infrastructure such as High Speed 2 and Crossrail. Driverless cars will certainly have a role to play in the future, particularly in reducing land required for parking, but single occupancy vehicles are unlikely to ease traffic congestion, as they occupy a lot of road space per person and are an inefficient use of public land
At Bourn Airfield near Cambridge, a future community of approximately 8,000 people that Barton Willmore masterplanned on behalf of Countryside Properties, a dedicated strategic bus route and cycleway will provide fast connections into the city and support the growth of the local economy. An attractive network of linear parks and circular routes will enable residents to walk and cycle comfortably and securely to facilities, whilst educational and community facilities will provide focus and identity to the new community. Nearby Cambourne, a recent settlement created in 1998, has provided useful lessons in placemaking. Here, lack of services and an attractive town centre combined with poor broadband connectivity has resulted in car dependency (and one of the highest fertility rates in the world!), despite an extensive green infrastructure network which has not been fully accessible due to construction and phasing. Nevertheless, residents of Cambourne we consulted with, reported that the linear parks are one of the most successful and well-liked features of the settlement, reinforcing the importance and need for green networks running throughout communities to encourage walking and cycling.
Both Bourn Airfield and Cambourne (which will continue to expand into Cambourne West), are developments which will support the local economy, as well as the wider strategic Cambridge-Milton Keynes-Oxford "CaMKoX" Growth Corridor, which is of vital economic importance in the UK and received Government support in the November 2017 Budget.
As usual, the resistance of the 'Not in My Back Yard' 'NIMBY' movement is a key hurdle to development and, whilst all community groups need to be listened to carefully, particularly the ones which have invaluable local knowledge and passion to offer, it is important that seldom heard groups are engaged and listened to as well. Traditionally, community engagement has been focused on events and workshops mostly attended by local residents over 65 years old. Whilst this demographic hold 39% of total property wealth nationally (as reported in our Later Living report 2018), these events do not fairly represent the views of the whole community. Historically, little has been done to reach the younger demographic of residents, who are more likely to benefit from and support larger, long-term future developments that bring much needed amenities and facilities to the area, and to say "Yes In My Back Yard (YIMBY), I would like to afford to keep living in the local area and contribute to the process".
Technology can go a long way in addressing this consultation gap. Digital platforms have recently been developed which can reach a wider audience, providing useful forums to articulate positive visions for places, and break through the doom and gloom of the news coverage on the housing crisis. BW:X is Barton Willmore's innovative digital consultation platform, providing a series of digital communication tools for the built environment, to help engage with a variety of audiences throughout every stage of the development process. The process of visioning, figuring out collectively what we want a successful place to look like, has proven to be an invaluable tool for organisations and individuals alike, and will be key in driving positive change and promoting innovation in placemaking.
Natalia Trossero AoU