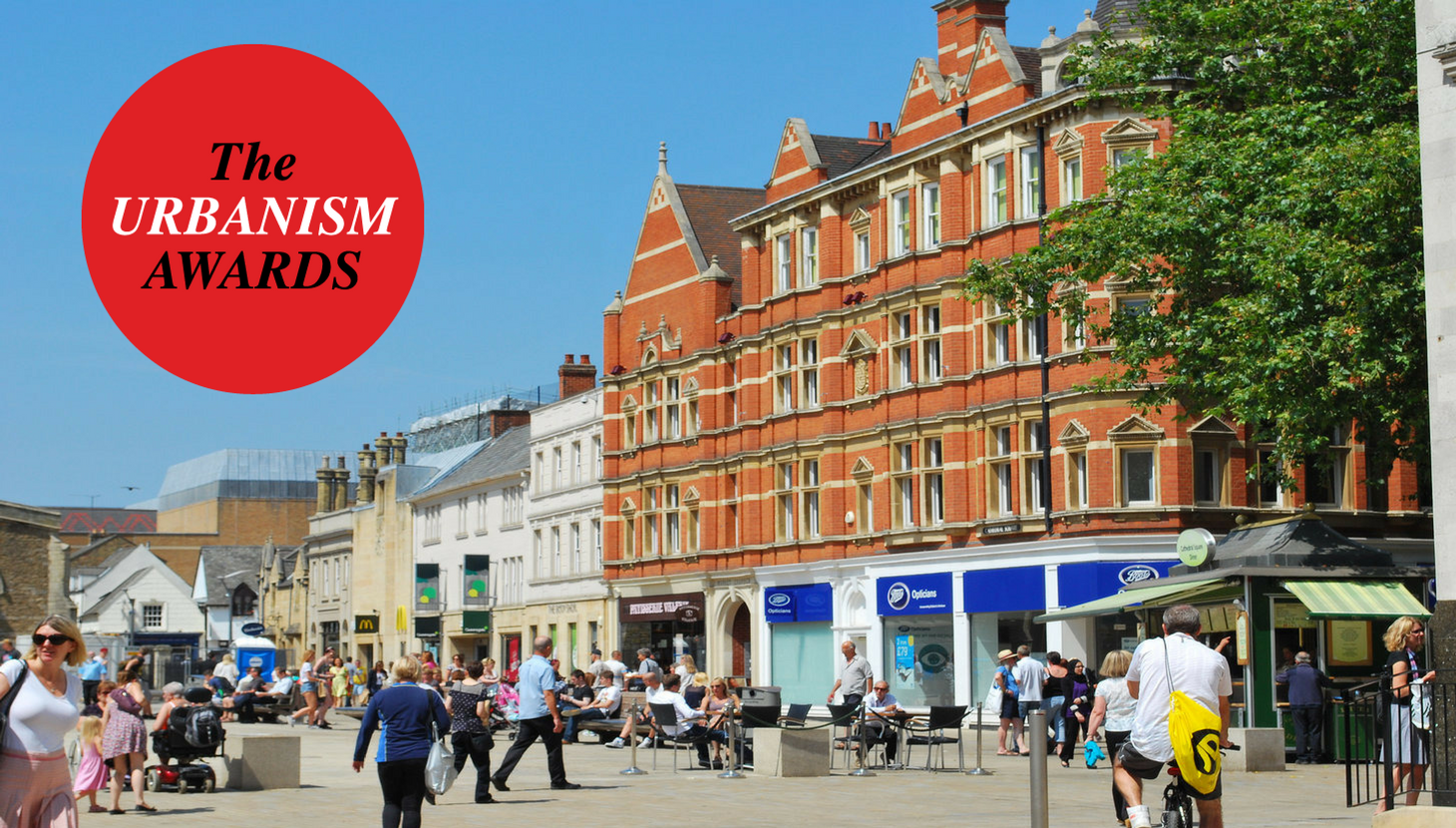 The Academy of Urbanism is calling for individuals to nominate a 'Great Place' for the 2018 Urbanism Awards.
The Awards are designed to promote and learn from places that demonstrate positive social, physical and economic urbanism. Organised by built environment network The Academy of Urbanism, the Awards have visited, assessed and celebrated 150 examples of good urbanism across the UK, Ireland and Europe.
The categories include The Great Town, Great Neighbourhood, Great Street and Great Place in the UK and Ireland, as well as a prestigious European City of the Year Award.
Candidates for these Awards are acknowledged for their excellence in aspects ranging from environmental sustainability to community, health and wellbeing.
To commemorate the 50th anniversary of Milton Keynes the Urbanism Awards this year will focus on places build or rebuilt since 1945. What is your favourite new town or post war estate? What about a recent masterplan or high street redevelopment, or even one of the great cities rebuilt after wartime damage? They may not yet be quite as good as a somewhere that has been around for a thousand years, but we should still celebrate those places that have created good urbanism in an age when it was very much out of fashion.
Copenhagen, Denmark, was crowned European City of the Year at last year's awards for its collaborative approach to planning the development, which has over the past 20-years put citizens at the heart of decision-making.
Nominate a great place for the Urbanism Awards before 31 March 2017 online at academyofurbanism.org.uk/awards
ENDS
NOTES TO EDITOR
About the Awards
The deadline for nominations for the 2018 scheme is Friday 31 March 2017.
Places that have previously reached finalist stage cannot be renominated for at least 10 years. A full list of past finalists is available on the Academy website. Once nominations are closed, entries will be shortlisted into three finalists in each category.
This year's Awards will be held in London in November 2017.