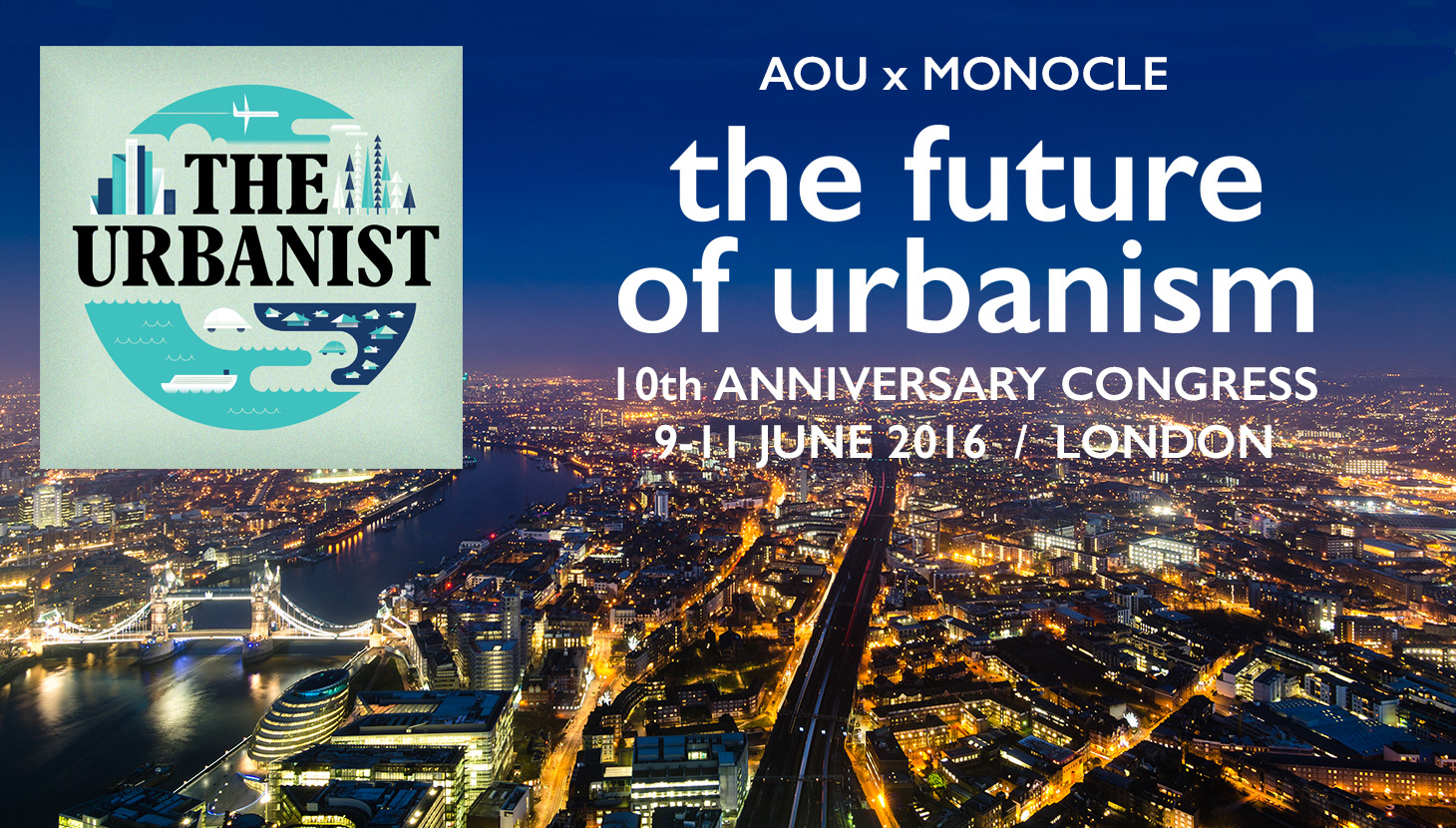 Monocle, our media partner for the 10th Anniversary Congress 'The Future of Urbanism', report from the event on their radio show 'The Urbanist'. Hosted by Andrew Tuck, the episode features interviews with several speakers from the three day event.
Listen to the full episode by clicking the player below or via Monocle.
Chapter 1: 10 years of The Academy of Urbanism
Academy of Urbanism chairman Steven Bee tells us why this 10th anniversary Congress is different from any other.
Chapter 2: Herbert Dreiseitl and the Liveable Cities Lab
At a time where half of the world's population lives in urban areas, it is important to explore the best ways of making these areas liveable. One man that does that on a daily basis is professor Herbert Dreiseitl, the director of the Liveable Cities Lab at Ramboll.
Chapter 3: Yolande Barnes, director of Savills World Research
As director of Savills World Research, Yolande Barnes tries to understand the world's real-estate markets and the forces that shape them.
Chapter 4: Professor Brian Evans and the super-city
Any urbanist will tell you about the dangers of the emerging mega-cities but a closer inspection shows that, perhaps, rather than mega-cities we're actually talking about super-cities.
Chapter 5: Jennifer Keesmaat, chief planner of Toronto
Toronto is a city that has seen a dramatic transformation over the past few years, from the revamping of old and forgotten areas to rebuilding with people and community in mind.
Chapter 6: George Ferguson, former mayor of Bristol
George Ferguson is a man who knows how to turn a city from frumpy to funky. He tells his vision for a smart and resilient Bristol.