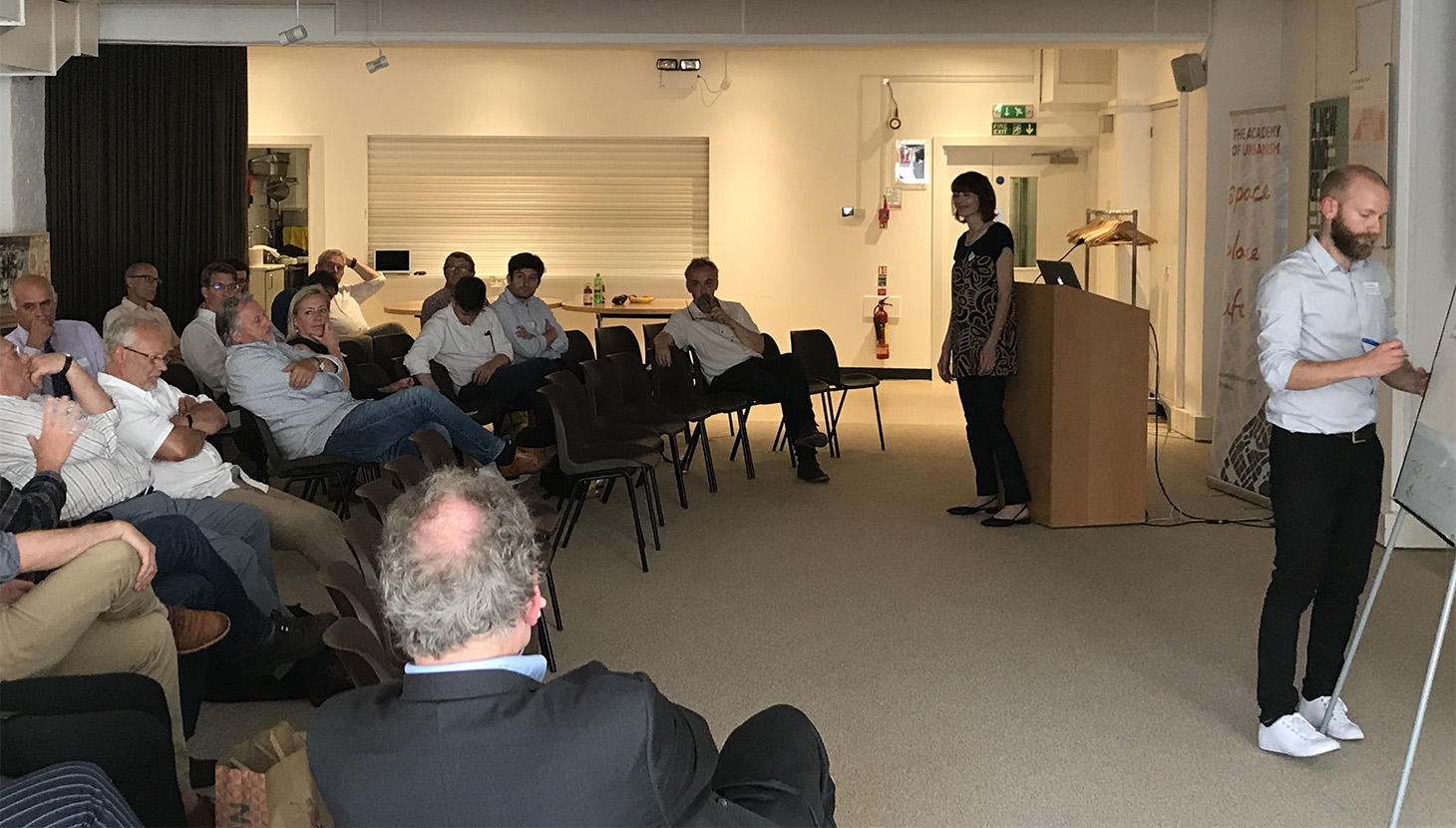 We always like to use the Mid Year Review to get feedback from academicians, members and Young Urbanists on a topic. This year we focused on the Academy of Urbanism as an organisation. Why do academicians join? What do they get out of being part of the Academy and how can the Academy ensure it is providing members with what they want? Michele Grant, Director of the Academy facilitated the debate and there was plenty of feedback and ideas from the audience.
What stands out from discussions is that academicians value the urbanist community as a forum for peer learning and cross-disciplinary debate on the big issues facing our cities. People want more opportunities to share and debate, especially to continue the conversations started at Congress and in the Academy's Journal Here and Now. People are keen that all Academicians have a voice at events and to design sessions to encourage that. People would like to see more guidelines like the Freiburg Charter developed by the Academy.
Everyone wants to contribute in different ways to make the Academy a success and to build on its unique approach. The big question was how do academicians become agents for change and how can the Academy embrace the wider community including through broadening membership to other disciplines and to represent the local community more directly? A challenge for the Academy Board and staff to take on in the coming months.
The mid-year review was one opportunity for academicians to share their views on the future of the Academy. But we want decisions about the future of the Academy to be informed by as many academicians as possible, so look out for the member survey which will hit your email inbox at the beginning of September.