Learning from Neighbourhoods
Gospel Oak: the dynamics of changing places
27 November 2013
18:00–22:00
Bacton Low Rise
Tenants Association Hall
117 Wellesley Road
London, NW5 4PA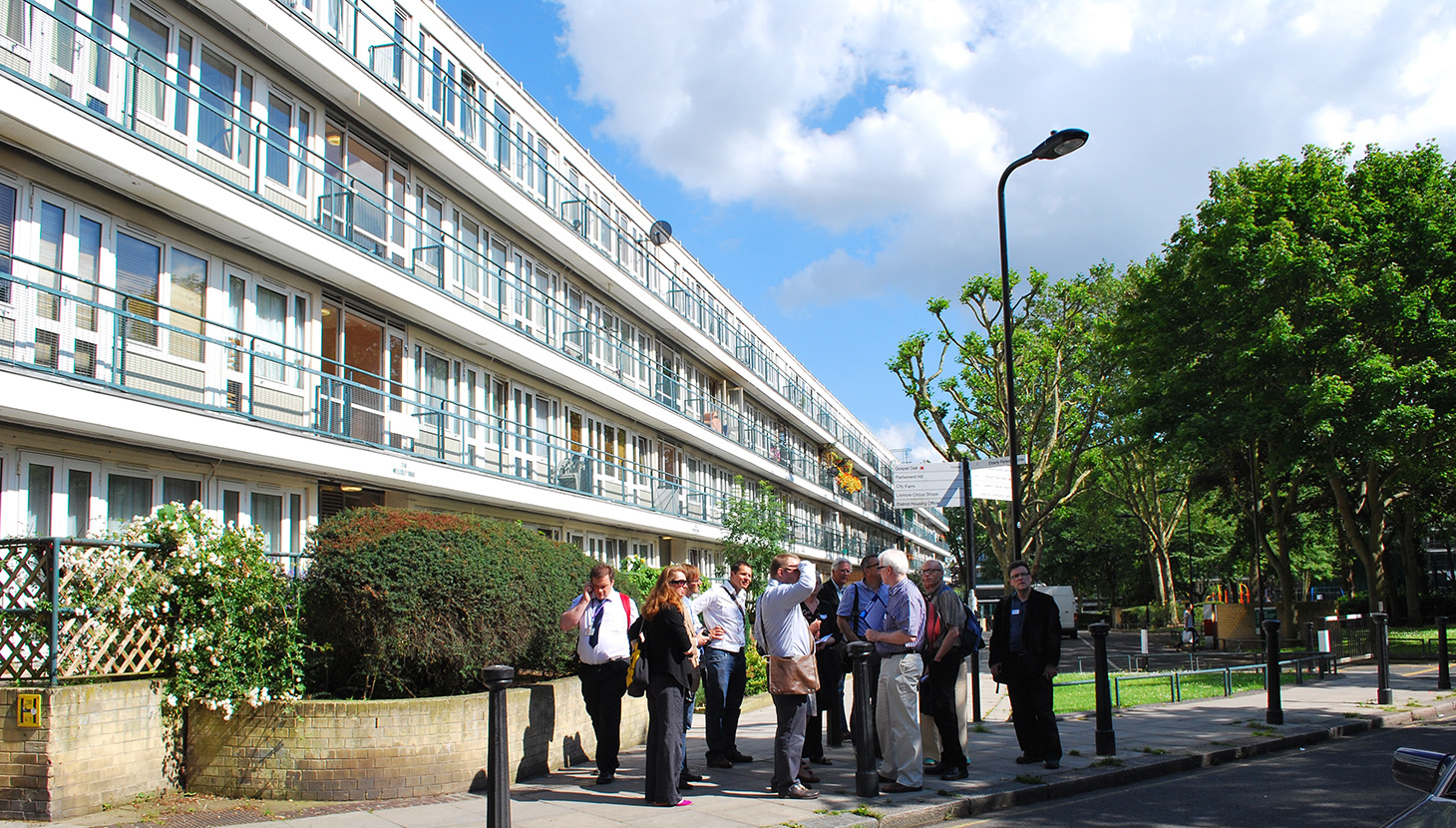 We are delighted to invite you to The Academy of Urbanism's Learning from Neighbourhoods Gospel Oak event: the dynamics of changing places. Camden, like the other London Boroughs, is approaching its 50th birthday. Much has changed in Gospel Oak in that period. We will look back in order to look forward, looking at how Gospel Oak has changed through many eyes, those of people who have lived through the changes and those that have been involved in making those changes, to assemble a patchwork from personal views and personal histories. With this shared overview of change we will pose the questions: 'what have we learned?' and 'where do we go from here?'
Join us for the interactive evening, learning from place by combining various different view-points and personal memories, professional and non-professional histories, objective and subjective – assembling a patchwork of insights.
The evening will comprise a welcome from Academician David Porter, a Gospel Oak planning timeline by Garry Colligan (Think Place) and a series of fast-paced talks – dubbed the 10×8 (10 speakers at 8 minutes each).
Confirmed speakers at this event are:
Please add the date to your diary and RSVP to Bright Pryde (bp@academyofurbanism.org.uk) to reserve your place. Please note the event is FREE to attend.