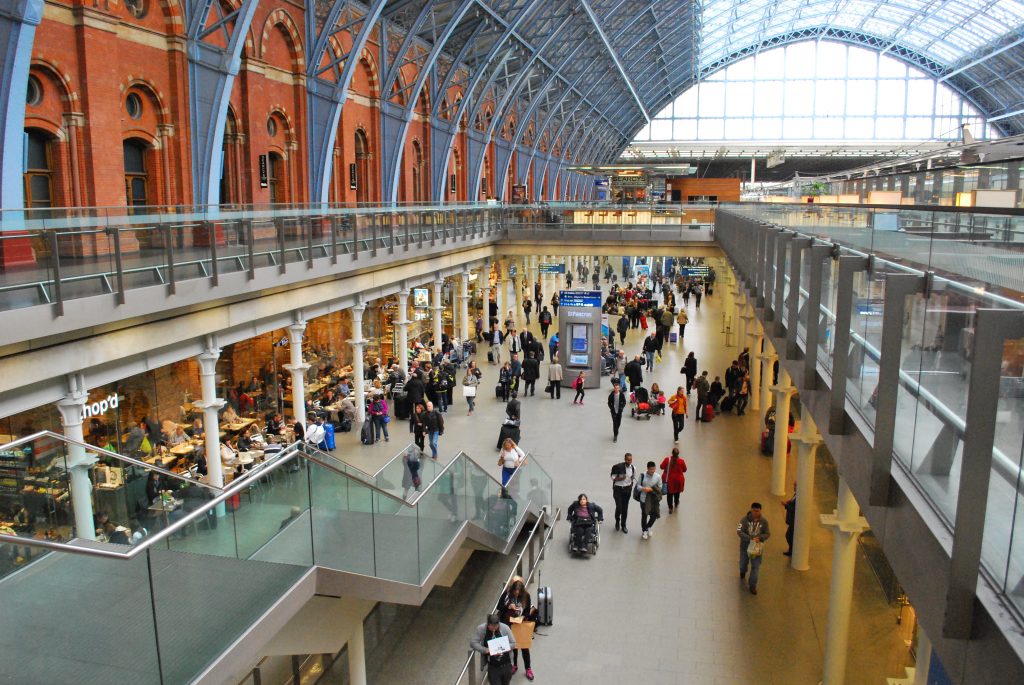 This event is organised by the AoU Young Urbanists in the context of the London Festival of Architecture 2018 whose theme this year is "Identity".
Where? Cowcross Gallery, 70 Cowcross Street, EC1M 6EJ
When? 6:30pm to 8:30pm, Wednesday 6 June 2018
One of London's biggest assets is undoubtedly its diversity, and it promotes itself as an inclusive place: 'London is Open'. The concept of urban identity may be an intangible one, but the built environment can be seen as an expression of that identity and the values derived from it.
Is London really as 'open' as it claims to be? Can London really embrace its diverse character when it does not embrace an inclusive array of citizens?
While notions of accessibility and inclusivity in the architecture and urbanism worlds have risen in prominence, the built environment in London is still very much designed by a dominant group: middle class people with no disabilities. With a rapidly ageing population, as well as a deeper understanding of the impact of various physical abilities, it is time to look at the implications of London's diverse identity in design terms.
This event will look at the physical barriers in our built environment, from an accessibility angle, as well as the social model of disabilities and the diversity of the design industry itself. Drawing on the notions of inclusive design, this event is intended to clarify what diversity should tangibly mean for our built environment and those who experience it.
A walk around Farringdon led by an associate with disabilities will set the scene to the numerous challenges posed by the current built environment. The walk will be followed by a discussion at the Cowcross Gallery bringing together an array of exciting speakers.
Speakers and tour leaders include:
Lucy Webster – BBC journalist, accessibility campaigner, wheelchair user
Andy Shipley – Clore social fellow, former Commissioner for Sustainable London 2012, guide dog user
Olufunmi Rita Adeoye – access officer at Redbridge council, part of GLA's Strategic Access Panel
Victoria Lee – Lead Advisor, Cities programme at Design Council
Raya Al-Jadir – writer, disability campaigner, World Enabled fellow, wheelchair user
Kevin Hickman – trustee at Wheels for Wellbeing, amputee cyclist
Neil Smith – head of Inclusive Design at BuroHappold
Venue is fully accessible with lift and accessible toilet.
Free: for Academicians and Young Urbanists
Other tickets: £5.98