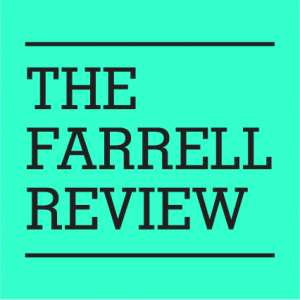 Academy Response to The Farrell Review of Architecture and the Built Environment
The Culture and Creative Industries Minister, Ed Vaizey, has enlisted Academician Sir Terry Farrell to lead an independent review of architecture and the built environment in England.
The call for evidence invites responses from everyone who plans, designs, builds, manages or uses the built environment. Many Academicians will be preparing their own responses to the questions raised in the call for evidence in advance of the 19 July deadline for submissions.
The Academy will be preparing a response that reflects the broad perspective of urbanism, and is derived from the breadth of experience of our Academicians in England and beyond.
We want to ensure that this submission is as representative as possible of our combined perspective, so we ask Academicians to:
If you haven't already, visit The Farrell Review website to add your evidence: http://www.farrellreview.co.uk/
Send a summary of the main points of your response to the Academy that we can incorporate with others to prepare a composite. To make this as straightforward as possible it would be helpful if your summary is in the form of no more than five bullet points with supporting text and no more than one page. Please send your summary to sg@academyofurbanism.org.uk by Monday 1 July 2013.
Some Academicians are organising meetings to inform local AoU group responses. If you plan to do so, please let us know as soon as possible. To allow time for these to be incorporated in the principal Academy response, the deadline for group responses to us is Friday 12 July 2013.
For those who live and work outside England, we encourage you to offer your perspective too. This will help broaden our perspective. Once submissions are received, a small team will compile a coherent Academy response to meet the Review Panel's deadline. The Academy's response will be guided, but not constrained, by the questions posed by the Review Panel.
For more information on the Academy response to The Farrell Review, please contact Stephen Gallagher on +44 (0) 20 7251 8777 or by emailing sg@academyofurbanism.org.uk.