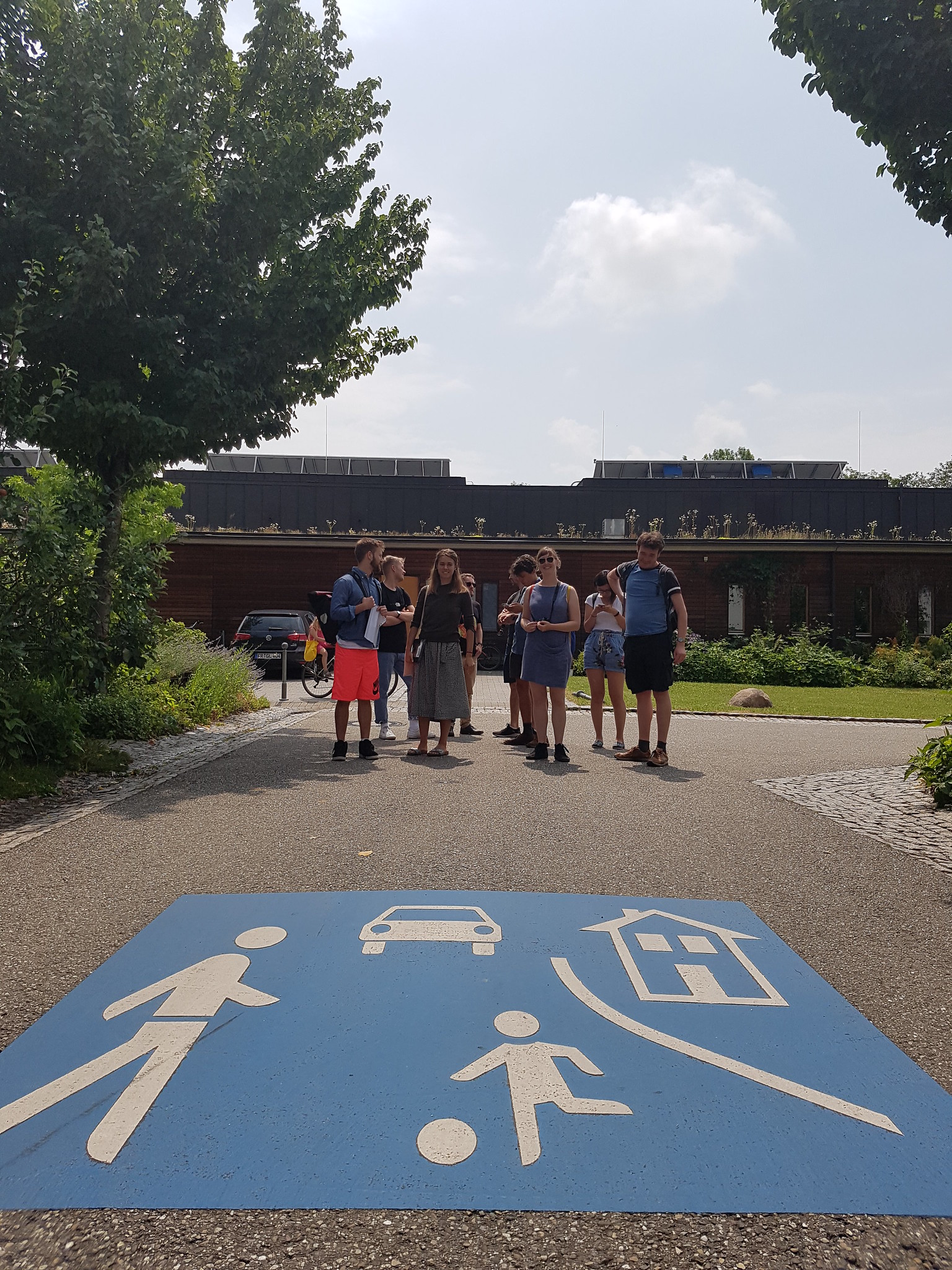 Cycle study tour to Vienna and Bratislava with the Young Urbanists
Are you interested in architecture and urban planning?
Do you fancy a long weekend in Austria and Slovakia
Can you ride a bicycle?
If the answers to the above questions are "yes" then please read on!
The Academy of Urbanism Young Urbanist Network (AoUYU) invites you to join a transport-and-urbanism cycling study tour. Over a weekend of July 2019 we will ride from Vienna to Bratislava. Places are open to all but priority and preferential pricing will be given to Young Urbanists. Non-urbanists/significant others are welcome. Places are limited.
We are going from Friday 19 to Monday 22 July. Please fill in the form below if you are interested!
This study tour will be an opportunity to experience the quality of life that comes from well-thought out urban planning. Not only will we experience two urban centres, we will also get to see how they fit into their surroundings.
The plan is to travel to Vienna.  We will then cycle east, to Bratislava. All stops will include city tours, exploration further afield and a healthy balance between guided tours and free time. Tour guidance will be provided by local contacts in each city.
Last year we went to Freiburg and Strasbourg, in 2017 we went to Belgium and the Netherlands. In 2016 we went to Copenhagen and Malmö and in 2015 we went to the Netherlands.
Photographs from the 2018 Franco-German trip here, 2017 Dutch/Belgian trip here, 2016 Scandinavian trip here.
Please note that places are limited. We would be grateful if you could register your interest before Tuesday 7 May so we can start planning this exciting trip!
Accommodation
We will stay in high quality hostels ('poshtels') or hotels, depending on availability. Costs are around £35 – £45 per night. Bookings will be made on the basis of price, location and Tripadvisor rating.
Filming and photography
Please bring a camera and be prepared to take lots of photographs! If you are a film-maker and would be interested in making a video of the tour, please get in touch with us directly.
Total cost
We estimate approximately £260 for travel and accommodation. Food and drink are in addition and provided at your own expense. Total trip cost approximately £400-500 per person, all in.
Sounds great! How do I sign up?
Please get in contact with Julie Plichon at jp@academyofurbanism.org.uk as soon as possible. Spaces are limited, so book early to avoid disappointment!
Please sign up by Tuesday 14 May 2019 and once deposit is paid, we recommend you book your travel as soon as possible to take advantage of affordable pricing. More details about suggested transport options will be made available to participants once the deposit is paid.
Please note, a £100 deposit will be required to secure your place (payable via PayPal or Credit/Debit card), with the balance due in instalments at the end of May and June. This should allow you to spread the cost of the trip over a series of payments.
TRAVEL
The easiest way to reach Vienna is by plane. There are many flights available from many UK cities. Find the right flights to ensure you will reach Vienna by Thursday evening.
Any questions? Email Julie
FAQs:
A list of the most likely questions is below – if you have any further queries, please contact either:
Julie Plichon jp@academyofurbanism.org.uk 07724312874
How far will we by cycling per day?
The longest distance will be Vienna to Bratislava. This is 60km, mainly along canals and rivers.
Is this some kind of competitive event?
No! It is a study tour. We are more interested in getting to see things than in getting there at the maximum rate.
Should I bring my own bicycle?
For this trip, we will be arranging bike hire in Vienna and the cost of the hire will be included in the total cost of the tour.
If you really want to bring your own bicycle, please get it serviced before travelling.
I have a really great idea for something that we should see/do in Vienna/Bratislava nearby!
Please share it with Julie. We want everyone to get as much out of the tour as possible. If you have background knowledge which you think would be useful, please e-mail us and we can see about adding it to the itinerary.
What about insurance?
Please ensure that you have purchased adequate travel insurance. The Academy of Urbanism does not take responsibility for any injuries or accidents that occur on the trip, so only you will be responsible for your health and safety.
Is this event for charity?
It is not a charity event.
What should I bring?
The following list should suffice:
Clothes that are comfortable for cycling (bring sufficient clothes for four days)
Bike panniers
Bungee cords
Sunglasses
Camera
Notebook
Euros
Passport
Raincoat
Water bottle
Small rucksack for day-trips
Swimming trunks
Basic first-aid kit
Any medications that you require