Zone in, zone out. Should boundaries be celebrated?
June 4, 2019 @ 18:00

-

20:30

BST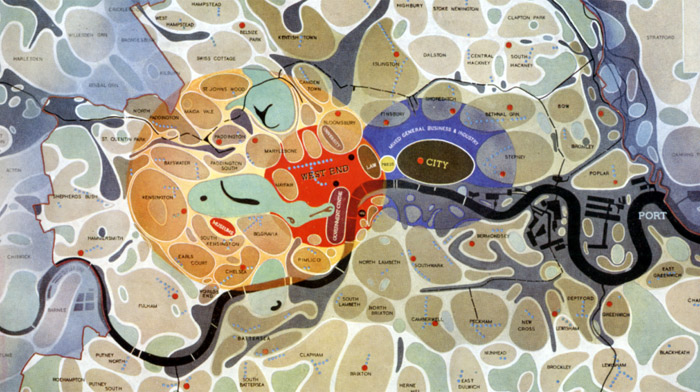 The Young Urbanists Network is organising a debate in the context of the London Festival of Architecture 2019 – whose theme is 'boundaries'.
Contemporary design features such as shared spaces and open-plan offices abolish the idea of boundaries, in different contexts. However boundaries still persist as a positive tool, for instance in and around our cities, where areas are marked out to control development – for health, height or heritage. In London, the Green Belt aims to protect open space and limit unsustainable sprawl. Conservation areas prevent rampant and insensitive development. Protected view corridors make sure the icons of our cityscape aren't lost to market speculation. But who are these boundaries really benefiting? This lively debate will invite conflicting ideas and arguments to find out whether development boundaries in London are helping or hindering us.
Speakers:
Lynne Miles, Associate Director at ARUP, City Economics Team
Lynne is an Associate Director in Arup's Integrated City Planning team in London, and
one of the Deputy Directors of the What Works centre for Local Economic Growth. By
background she is a spatial economist and local growth policy specialist, and a Chartered
Town Planner. Her specialism is at the interface between economic, transport and spatial
policy: understanding what drives economic growth and economic disparities. She's also
a member of the Mayor of London's Skills for Londoners Business Partnership, giving a
business perspective on skills needs for the capital.
Roger Savage, Director for strategy and plans at BuroHappold
Roger Savage, is a chartered town planner with over 17 years' experience. He has supported governments and private sector investors in the UK and around the world in 100 cities across 15 countries, developing and implementing integrated plans for infrastructure, urban development and regeneration. He is one of BuroHappold's key thinkers on urban issues and how cities can position themselves to address economic, social and environmental challenges including opportunities relating to technological change and climate change risks.
Luciana Grave, Conservation, Urban Design and Sustainability Manager, LB Hackney
Luciana Grave is the Conservation, Urban Design and Sustainability Manager at the London Borough of Hackney, having until recently led the Design & Conservation Team at the London Borough of Islington, where she worked for 12 years. Originally from Brazil where she qualified as an architect and urbanist, she has over 15 years experience in the public sector in the UK working to secure the preservation of the historic environment and to raise the design quality of new development in London.
Michelle Warbis, Regeneration Investment team leader in MHCLG's Cities and Local Growth Unit.
An urban planner by training, Michelle has 5 years' experience working in public and private sectors and in cities across the world to facilitate policy, programs and partnerships for local economic growth, community engagement in place-making, and to enable the uptake of city technology and innovation processes. She is currently the Regeneration Investment team leader in MHCLG's Cities and Local Growth Unit.
Chaired by Lisa Taylor, Executive Director at Future of London
With an extensive background in project management, communications and stakeholder relations, Lisa created Coherent Cities after six years building the reputation, reach and capacity of Future of London as CEO, including the Speaker Diversity Network. A sought-after facilitator and advisor, on The Planner's Women of Influence list since 2016, Lisa has worked at director level around the world, delivering complex projects and government negotiations for clients including Environment Canada, CBS TV and Land Rover.
Followed by drinks and nibbles