YU Event / The 2026 Urbanism Manifesto Roundtable: Housing
September 29, 2016 @ 18:30

-

21:00

BST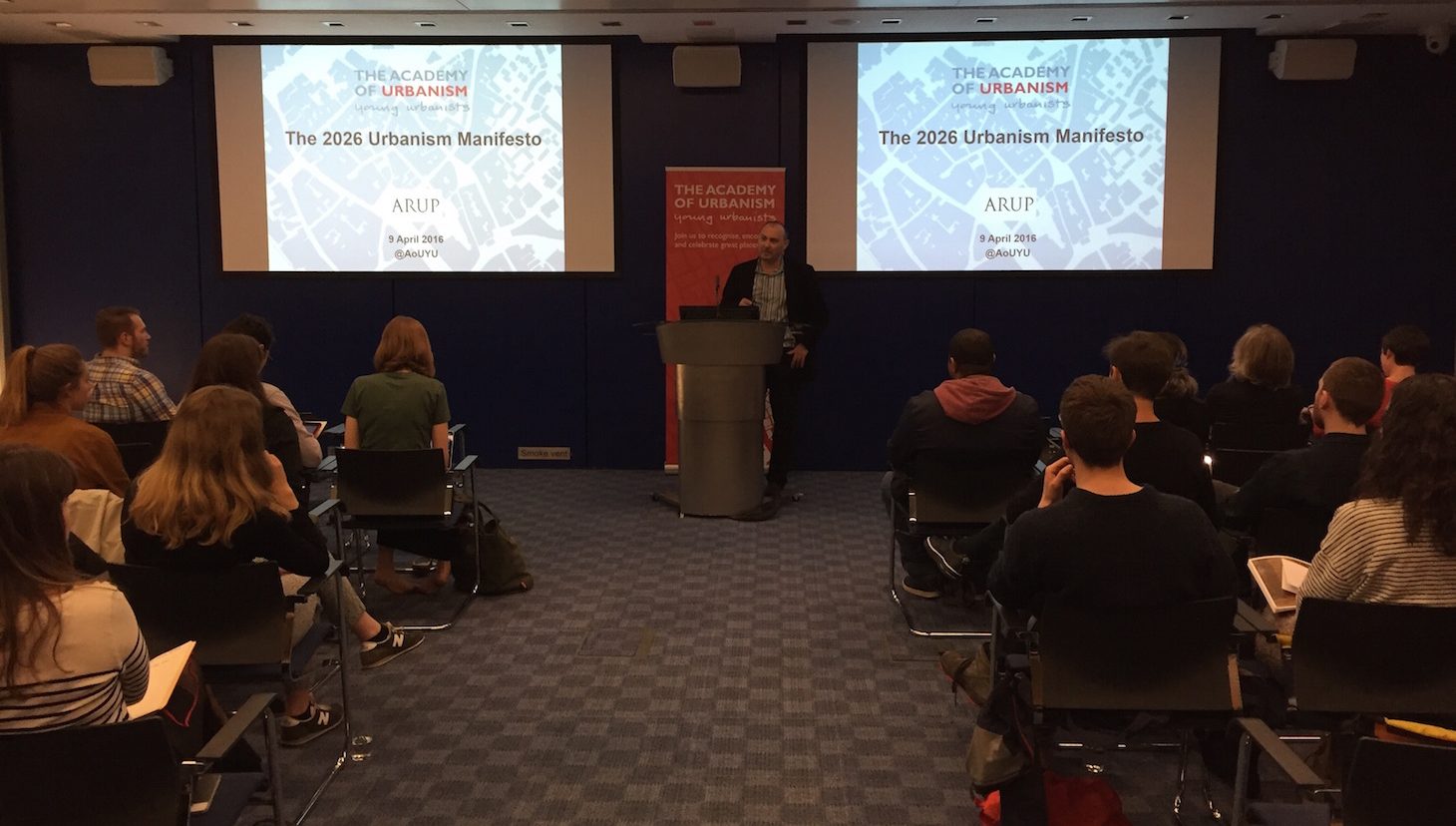 To celebrate The Academy of Urbanism's 10-year anniversary, the Young Urbanists have been taking a look at the last 10 years of urbanism and considering the key ideas for our urban future. This has been an ongoing process throughout 2016, which began at Arup in April when the Young Urbanists hosted 
The 2026 Urbanism Manifesto
 event. After a panel of fantastic speakers including Claire Bennie and Brian Deegan, attendees discussed positive changes to our cities, as well as negative affects of such fast-paced development across four major themes:
Housing
Transport
Digital Revolution
Funding and Devolution
You can read a summary of the day's events here on the AoU website.
Following the Arup event, the Young Urbanists ran their very own workshop at the Academy's Annual Congress, which took place at The Crystal in June. Attended by high-profile speakers and leading industry professionals, the Congress workshop delved deeper into the topical discussions from the Arup event, and began to pull out key manifesto points.
Help us shape the future of urbanism
We are now moving into the final stages of the debate and will be hosting a series of Rountable Discussions on the four themes above in order to develop and agree the final points to be included in The 2026 Urbanism Manifesto, due to be published at the end of the year.
We invite Young Urbanist members to join us for any of the Roundtable Discussions that might be of interest/relevance to them. The Roundtables will take place at the offices of Alan Baxter Limited (70 Cowcross Street, London EC1M 6EJ) from 18.30-21.00.
Thursday 15 September: Funding and Devoution
Wednesday 21 September: Transport
Thursday 29 September: Housing
Wednesday 5 October: Digital Revolution
 If you are interested in helping to shape the future of urbanism, please let us know which Roundtable(s) you would be interested in attending.