Young Urbanists: Zoning – Learning from Abroad-Canada
November 4
@
18:30
–
19:30
GMT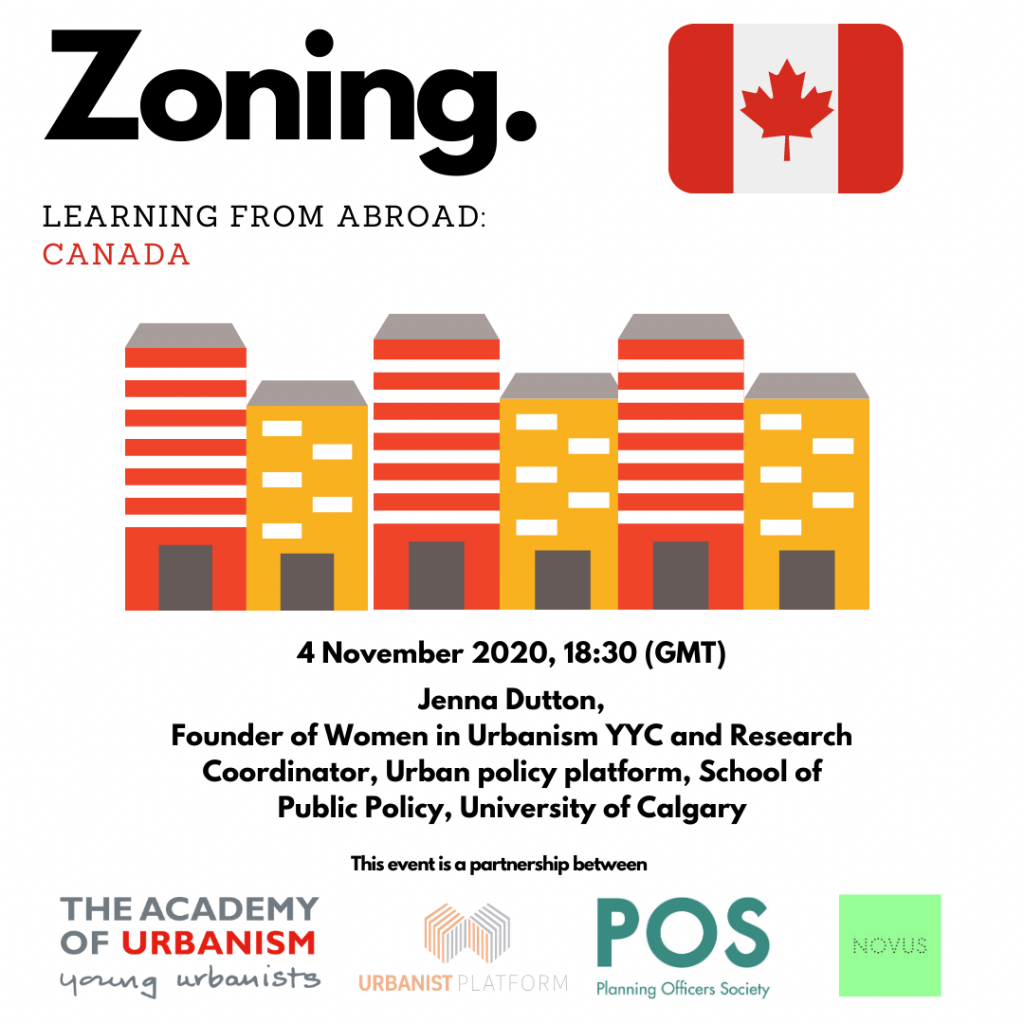 Zonal planning systems have become a reoccurring theme in discussions about radical planning reform in England. But not all zoning systems are the same. This series takes a deep dive into different zoning systems across the world. The format for each event will be the same – one guest talking about the country they work in and its zonal planning system. It will be followed with a focused discussion around those key questions (and other questions the audience may have). These discussions will be written up to blog posts – setting how elements of the zoning system from that county could be translated into the English system.
Speaker – Jenna Dutton
Jenna is the Research Coordinator of the Urban Policy Platform, in the School of Public Policy at the University of Calgary. She holds a BA double major in Urban Planning and Anthropology from Concordia University, and an MA in Community Development from the University of Victoria. Her master's thesis focused on a community-based approach to local planning policy through analysis of 16 major cities in North America. She has worked in collaboration with and for local governments, as well as private sector entities, for over nine years, and has demonstrated expertise with development and policy planning, strategic planning, project management, and public engagement. Among the projects she has led are: an 8-community local growth plan; award nominated mixed-used masterplans in established communities; extensive land use applications for Transit Oriented Development in new communities; and complex multi-residential inner-city affordable housing projects. Jenna is also the founder of Women in Urbanism YYC, a Calgary-based network that aims to promote equity, diversity and inclusion in urbanism.
Where: Zoom – the link will be sent 24 hours prior to the start of the event to those registered.
If you have any queries before then, please contact Olga Gaitani on og@academyofurbanism.org.uk.