Young Urbanists: YOU(TH)scapes Zine Virtual Launch
May 6
@
18:30
–
19:30
BST
Join us for the launch of YOU(TH)scapes, a collection of youth stories about London neighbourhoods and youth engagement in city-making.
Download the YOU(th)scapes' Zine
YOU(th)scapes
YOU(TH)scapes is a research project developed by 3 Young Urbanists who are also part of the non-profit organisation, Jane's Walk London. It is one of this year's YU Small Grants Scheme recipients, funded by The Academy of Urbanism, and aims to test community engagement approaches and demonstrate the value of lived experience through the qualitative collective of first-hand stories. Such stories can compliment the quantitative data, already so widely available, and inform research, policy, and wider discussion.
Join us for the virtual launch of YOU(TH)scapes' zine, a collection of youth stories about London neighbourhoods, and a wider discussion around youth engagement in the city-making process.
Youth Engagement in City-making
The discourse around child-friendly cities has recently been on the rise, with some first efforts made towards creating a more inclusive city making process for young people. However, some groups – such as adolescents and/or ethnic minorities – are often overlooked or ignored, with the consequent risk of making assumptions or excluding their voices from urban and policy debates. Especially at this time when the lives of many of London's young people have been severely impacted by COVID-19, it is important to better understand their relationship with the city and how their experiences and desires might have changed in the last months.
More details on our panellists will be shared soon.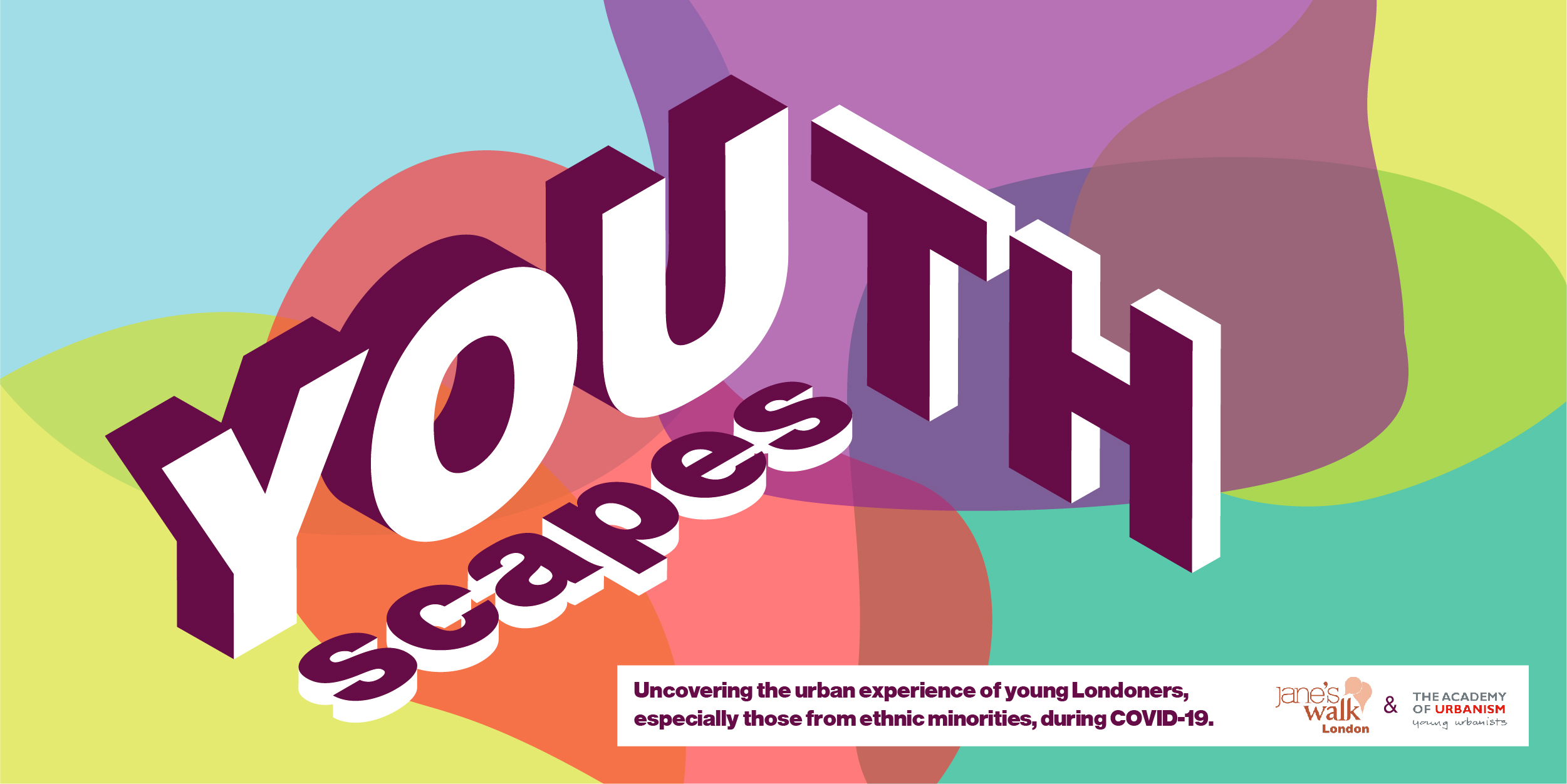 Where: Zoom – the link will be sent 24 hours prior to the start of the event to those registered.
If you have any queries before then, please contact Jamie Freeman on jf@academyofurbanism.org.uk.