Young Urbanists Short Talk: Sharing the City – Urban Farming in Bristol
June 11, 2019 @ 18:00

-

19:30

BST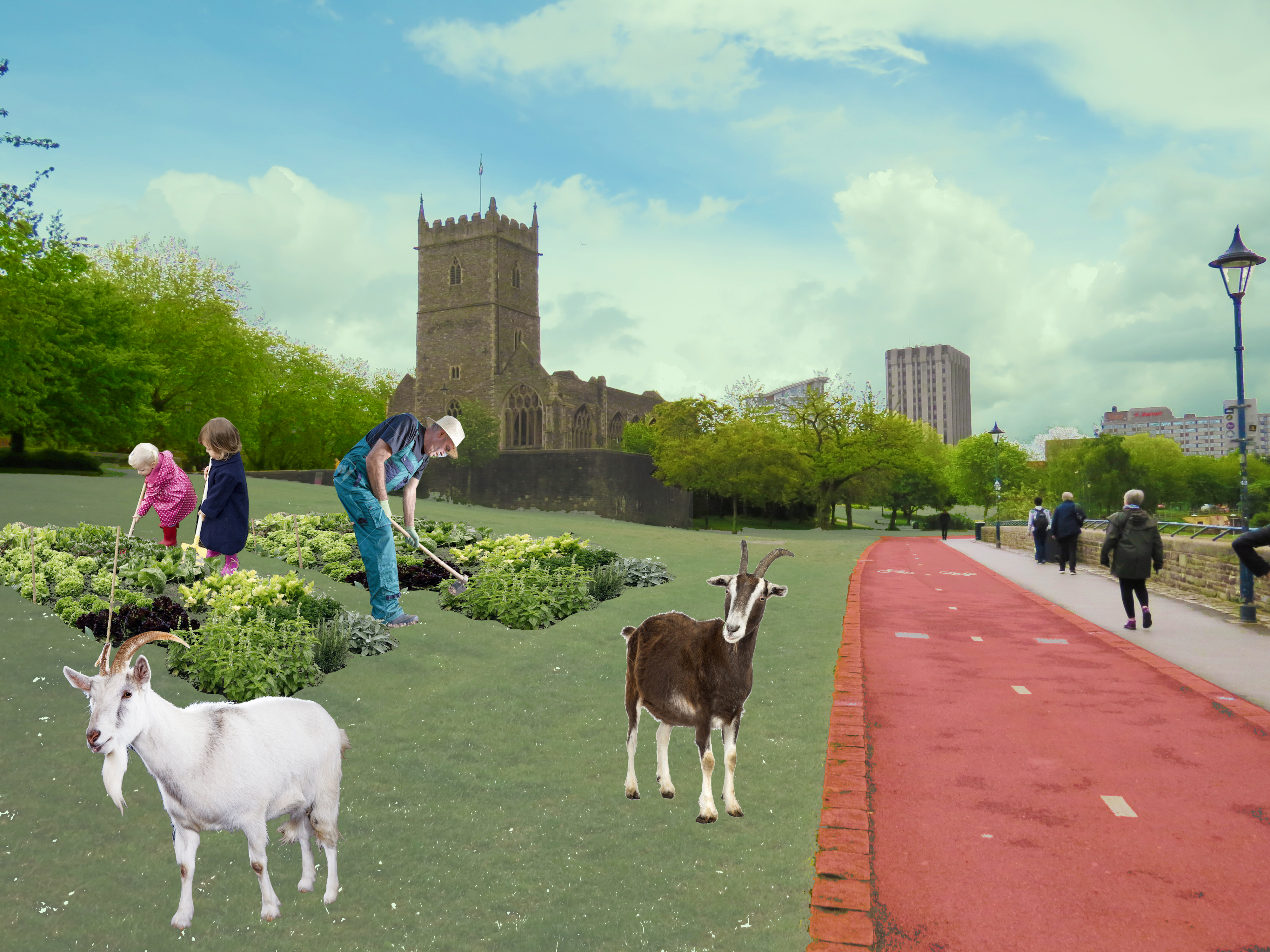 When: Tuesday 11 June, 6:00 pm – 7:30 pm
Where: The Architecture Centre, Bristol
The event is co-organised by the Architecture Centre.
There are many quirks that mark Bristol out from other cities – one of those is the city's love affair with all manner of community gardens, allotments, community orchards and city farms. Although in recent years many such projects have had to fight for their right to a piece of the urban space amid development and infrastructural pressures.
For a long time, urbanists have failed to engage with agriculture, seen as something mysterious that happens beyond the urban edge. But environmental pressures suggest that the disconnect between where we live and what we eat needs a rethink. At this event, our speakers will be discussing whether cities are the 'future for farming'? And how healthy is our local food web looking in Bristol?
Our speakers will be:
Patrick Mallery: Patrick helps run the Street Goat project, a co-operative group which raises goats for grazing, dairy and meat in the heart of St George. His main goal is making our food systems more sustainable by using waste streams from the city to provide food for its people.
LettUs Grow (TBC): LettUs Grow was founded in 2015 in Bristol to tackle issues of carbon emissions, waste, ecosystem collapse and food security by empowering growing closer to home. They design modular, aeroponic technology for indoor farming.