Young Urbanist International Urbanism Studio 2018
May 9, 2018 @ 18:30

-

21:00

BST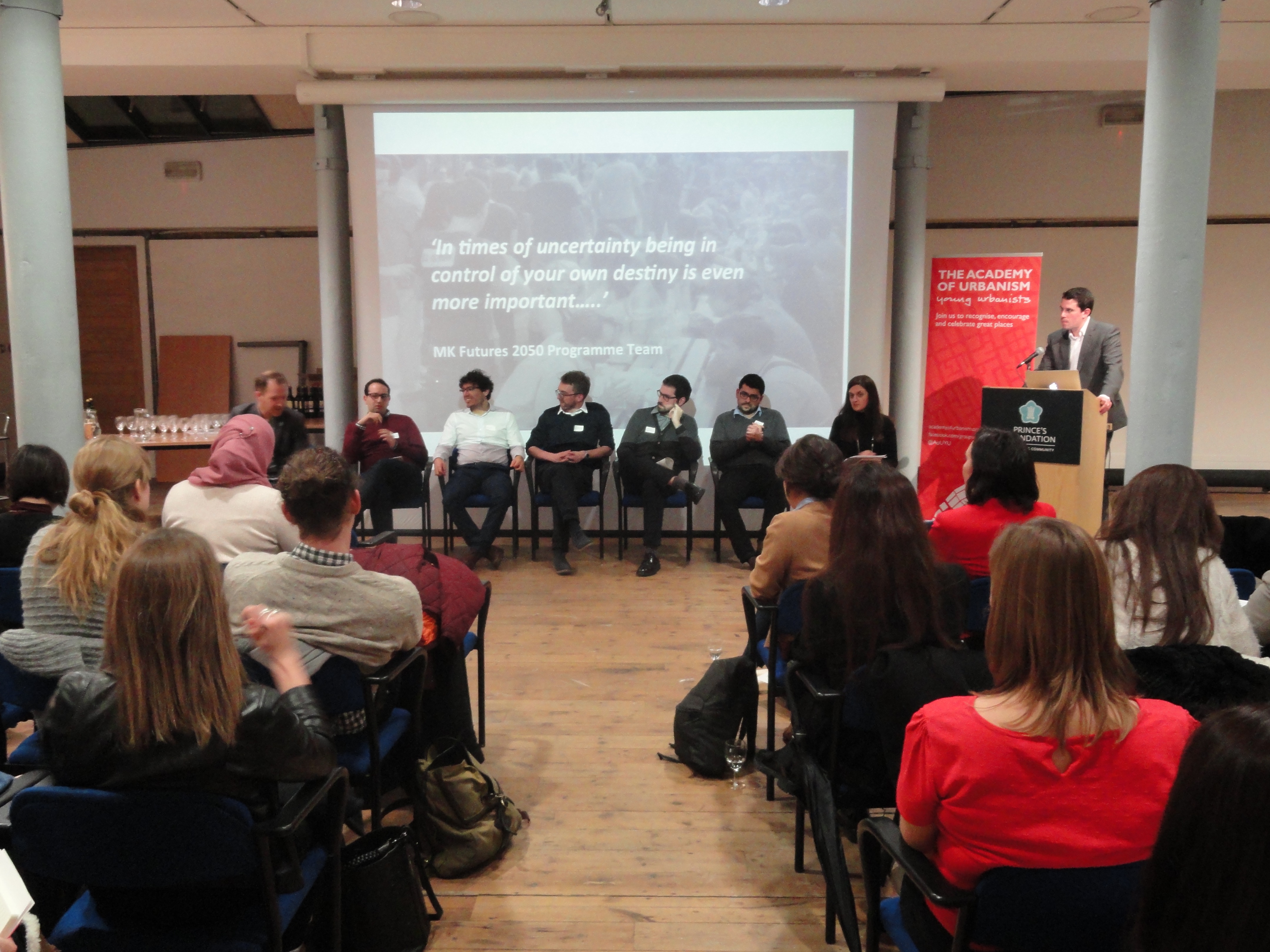 On Wednesday 9 May, Grosvenor will host an event titled the 'International Urbanism Studio', which brings together Young Urbanists to share their experiences in both research and practice outside of the UK.
This event builds on previous well-received events of the same name hosted by AECOM in February 2015 and at the Prince's Foundation for Building Community in January 2017. A write up from last year's studio can be found here.
The theme for this upcoming event will be Connectivity and looks to draw upon a broad coverage of world regions – as well as different built environment sectors. By learning from others global experience, we will look to raise some important questions such as:
When considering Connectivity, what are some of the challenges faced when working internationally?
What are some of the most pressing issues presented by Connectivity today?
What are some of the responses to Connectivity that are being applied?
What responses to Connectivity are universal, and what are site specific?
And lastly, what can UK practitioners bring to the context of international projects?
Confirmed speakers include:
– Floriane Ortega, AECOM 
An urban planner specialised in economic development, Floriane has been working in a wide range of contexts in South, Central America, Sub-Saharan Africa and South East Asia. She is now channelling her passion towards London's strategic regeneration projects, in the Economic Development and Regeneration team at Aecom. Floriane will reflect on public transport provision in Vietnamese cities, through the case study of its capital city Hanoi.
– Matthew Carreau, ARUP
Originally from Canada, Matt has been living in London for two years working as a researcher, strategist and designer, first with the Future Cities Catapult and currently with Arup Foresight. Matt is interested in creating connections between different disciplines, using design methods to stimulate conversation and holistic thinking about urban issues, and helping people become active in their city.
Matt will talk about his experiences as a young urbanist initiating public events, walks and design workshops on urban issues in his home city of Winnipeg, and reflect on the theme of 'connectivity' in one of Canada's most isolated and frozen cities.
– Alisha Fisher, 3°09
An urban researcher and landscape architectural designer intrigued by identity politics within the built environment, Fisher is also co-creator of design collective, 3°09. Passionate about social architecture and inclusive cities, she started her first solo-funded research project, 'African Cities', in late 2016. Within three months in three cities including Johannesburg, Cape-Town and Lagos, she realised the importance of regarding herself as an urban dweller, the cultural ties that significantly operate the function of each city and the importance of language. Alisha will be talking about the power of collaboration.
– Simon Hicks, Foster and Partners
Simon is cross-disciplinary urbanist with a diverse background covering architecture, public design guidance, community engagement, urban planning, data analytics and local economic development strategies. He will reflect upon the crisis of connectivity that urban millennials have inherited, and consider international approaches to designing productive cities that put user experience first.
– Gregorio Maya, Space Syntax 
Greg studied Architecture at the Universidad de Los Andes in Bogota (BArch – Summa Cum Laude) and later achieved his MSc at The Bartlett in Space Syntax. His particular interests involve interdisciplinary approaches to analysing complex buildings and the relation of urban interventions in socio-economic scenarios. Greg has design experience working in the private, public and academic sectors. He has developed a creative use of Space Syntax theories and methods, where he works since 2016. Since then he has built network models of London and the UK as well as for international cities like Jilin (China), Astana (Kazakhstan) and Bogota (Colombia). For the talk, Greg will be presenting personal research done in Bogota, Colombia.
Programme for the evening will be as follows, and we do hope you can join us!
18.30 Registration
18.45 Welcome from Julie Plichon, The Academy of Urbanism Young Urbanist Co-ordinator
18.50 Welcome by Grosvenor
19.00 Quick-fire presentations from our panel
20.00 Question and Answer Period
20.30 Drinks / Snacks Reception
This event is FREE for Young Urbanist members to attend
Non-members will incur a small charge of £5
RSVP or email jp@academyofurbanism.org.uk