Young Urbanist: Bristol's 'Healthy Streets' plans and the Redcliffe Way Vision
September 22
@
18:00
–
19:00
BST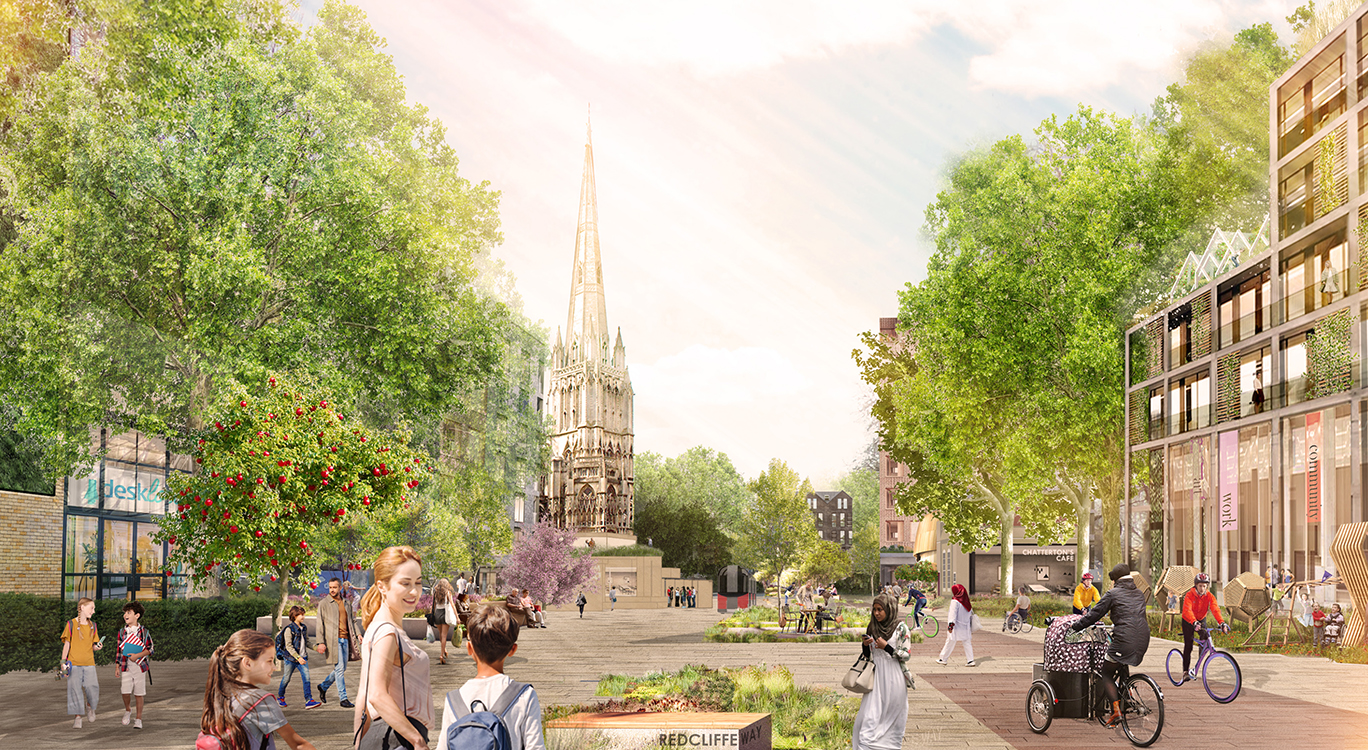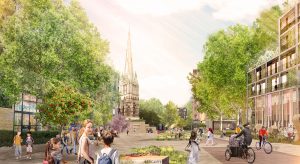 Urbanism in Bristol has been undergoing some big changes, particularly in the wake of the Covid 19 Pandemic. In May this year, Bristol City Council revealed plans to pedestrianise the historic city centre in a "Covid 19 revamp", seeing the pandemic as a chance to change travel habits and revitalise the city.
In addition to this, LDA Design and the Redcliffe Forum have produced a vision to transform the Redcliffe Way, a key gateway to Bristol. Their designs re-allocate space to respect the setting of St Mary Redcliffe Church and provide much needed development land for homes, community facilities and offices. Redcliffe Way will not be closed to traffic, but it will be reduced to 2 way single lanes and the roundabout will be removed which together release land for development. The street is reorganised to prioritise walking and cycling and public transport and address the health and well-being of residents and workers.
Links to find out more on Bristol's 'Healthy Streets' plans and the Redcliffe Way vision:
https://www.theguardian.com/uk-news/2020/may/21/bristol-reveals-plan-to-pedestrianise-historic-centre-in-covid-19-reforms
https://www.redcliffeforum.org/
Speakers
Clare Wilks, Associate, LDA Design.
Clare is an urban designer and masterplanner for LDA Design in Bristol. Her work draws on her previous experience as a landscape artist and her proven record on community engagement and aims to make places memorable and responsive to the existing environment. Some of her recent work includes new garden villages in the south-east, and city visioning for the regeneration of Bangor, North Wales and the pedestrianisation of King Street, Bristol.
Melissa Mean, Head of Arts Programme, Knowle West Media Centre.
For over fifteen years Melissa Mean has worked across the arts, urbanism and public participation. She is Head of Arts at Knowle West Media Centre, a digital arts centre in Bristol leading a wide range of co-creation projects that mix art, tech and community to explore better ways we can live together. In her spare time, she is chair of the Redcliffe Forum, a local community group has set a vision to revitalise the area.
For any queries regarding this event please contact Olga Gaitani at og@academyofurbanism.org.uk.