Urbanism Lunch Hour: The Great Reset: Cities Post Covid-19 with Alice Charles, World Economic Forum
September 11 @ 1:00 pm

-

2:00 pm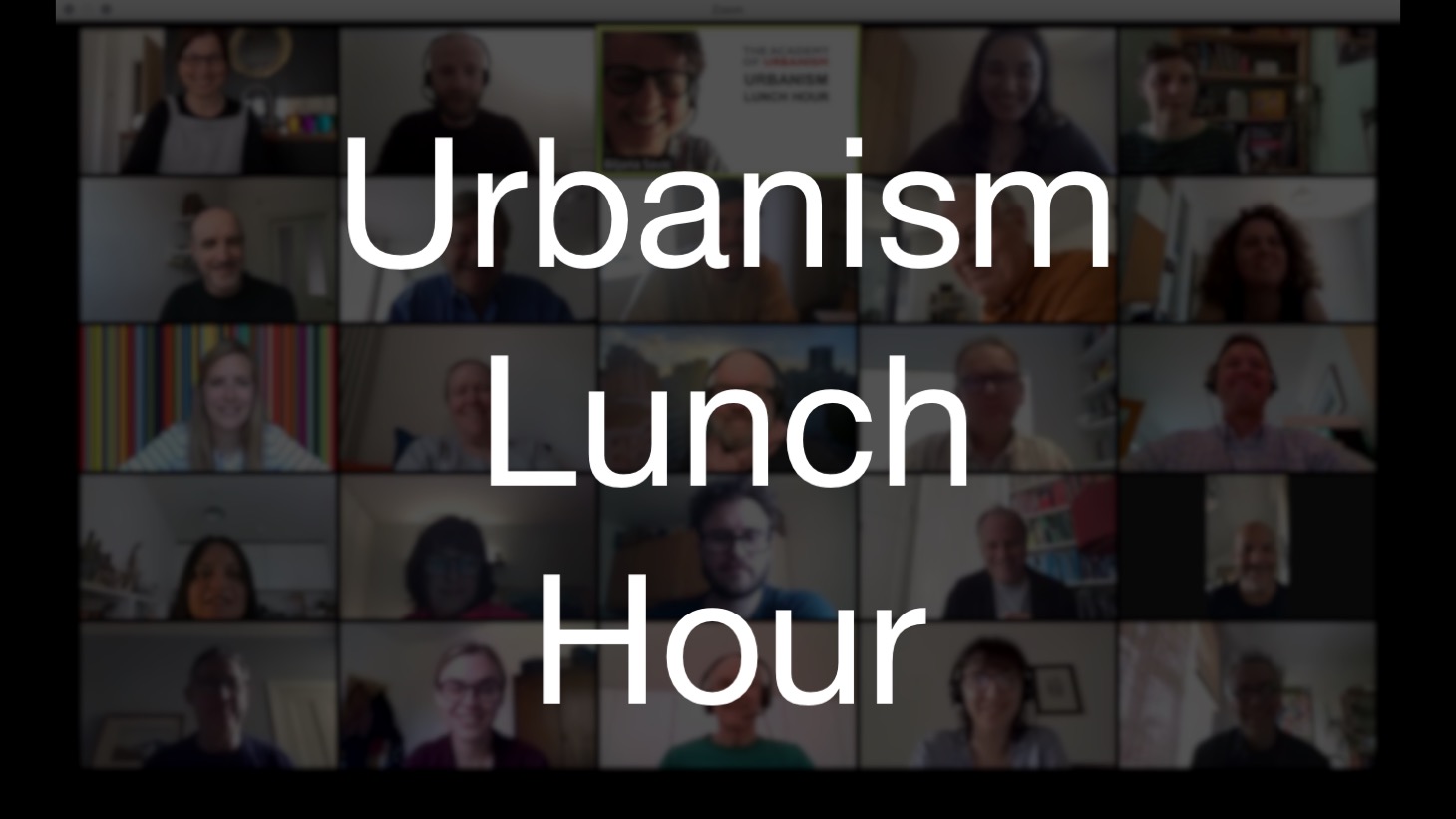 The next event in our Urbanism Hour series will feature Alice Charles, Lead of Cities, Infrastructure & Urban Services at the World Economic Forum. This event series is free to AoU Members and carries a small charge for non-Members. Why not become a member to join the talks for free?

Urbanism Lunch Hour: The Great Reset: Cities Post Covid-19
We are delighted this week to be joined for a very special Urbanism Lunch Hour that will feature Alice Charles, Lead of Cities, Infrastructure & Urban Services at the World Economic Forum.
Alice Charles leads the Cities workstream and the Real Estate Industry at the World Economic Forum. This includes the Global Future Council on Cities and Urbanization, the Real Estate Industry Action Group, the Systemic Efficiency Transitioning Energy & Buildings initiative, the production of all cities and real estate related content and events at World Economic Forum Summits (including Davos).
She is also an External Board Member of the National Asset Management Agency (NAMA) Planning Advisory Committee, Ireland, a Member of the UN Habitat Stakeholder Advisory Group, a Member of the Urban Leadership Council (ULC) for the Coalition for Urban Transitions, Jury Member of the WWF One Planet City Challenge, a member of the Global Network on Disability Inclusive and Accessible Urban Development (DIAUD) and a member of the Visiting Committee of the Senseable City Lab, MIT.
She has nineteen years' experience working in the areas of cities, urban development, town planning, real estate, infrastructure, environment, climate change and public policy globally. She previously worked for the Department of the Environment, Community and Local Government (now called the Department of Housing, Planning and Local Government), Ireland, Dail Eireann (Irish Parliament), Ireland, Jacobs Engineering (formerly SKM Colin Buchanan) and Avison Young (formerly GVA), London, UK.
She has a Masters in Global Leadership through the World Economic Forum, in conjunction with The Wharton School of the University of Pennsylvania, Columbia University, Cornell Tech, INSEAD, London Business School and the China Europe International Business School (CEIBS), a Master's in Business Administration from University College Dublin Michael Smurfit Graduate Business School, a Postgraduate Diploma in Town and Country Planning from Queens University Belfast and a 1st Class Honours Degree in Environmental Planning from Queen's University Belfast. She is a Chartered Member of the Royal Town Planning Institute and a Member of the Irish Planning Institute. In 2017 she was awarded the Irish Echo 40 under 40 Award, which recognizes outstanding global contributions of Irish and Irish Americans, before reaching the age of 40.
Chair
This session will be chaired by Andreas Markides, Director of The Academy of Urbanism.