Urbanism Lunch Hour: Historic Routes to Recovery
July 10, 2020 @ 13:00

-

14:30

BST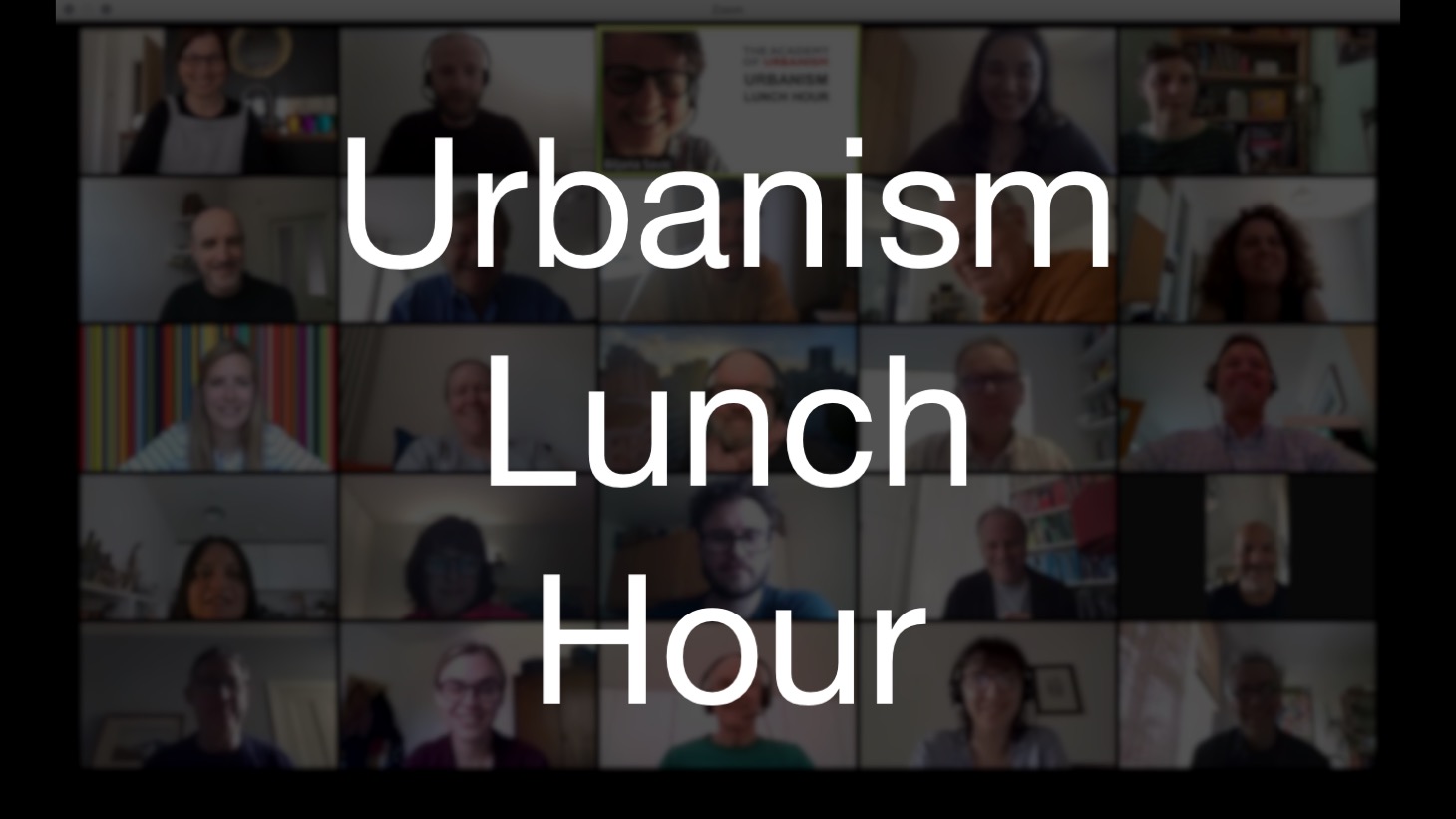 We're calling on Academicians to volunteer to speak at one of our upcoming series of our online Urbanism Lunch Hours. These events are open to all Academicians and Young Urbanist members.

Urbanism Lunch Hour: Historic Routes to Recovery
The UK government's announcement of a support package for arts culture and heritage is a welcome, if belated, recognition of their importance to the economic and social welfare of communities.
There are also increasing demands for devolving responsibility for recovery to local agencies. And what could be more local than our historic buildings?
This week's Academy lunch hour will explore the scope for using the popularity of and community attachment to local heritage assets to foster and focus co-operation.
Co-operation among those for whom the impact of Covid-19 on top of the structural shifts in the retail sector are the perfect storm hitting our urban centres and their continuing viability.

Speakers
Shane Quinn AoU, Development Manager at Belfast Buildings Trust
Shane Quinn BEM is Development Manager of Belfast Buildings Trust. He leads on community engagement projects and communications, including the creation of the World Premiere of The Belfast Opera and the annual Northern Ireland Schools Debating Competition. His current projects include redevelopment of Carlisle Memorial Church, a cross-sectoral civic partnership to secure Belfast's designation as a UNESCO City of Music, and post Covid-19 projects focused on pedestrian expansion activity and using resocialising activity to explore memories rooted in place. He is Founder of Successful Belfast, an initiative to creatively involve new voices in the city's development, which is working on developing a heritage-podcast about Belfast, a member of the Northern Ireland Heritage Stakeholder Forum and a Committee Member of the Heritage Trust Network in Northern Ireland. Shane was a 2017 Winston Churchill Fellow, exploring civic and cultural regeneration in the US and Colombia.
Nick Taylor AoU, Consultant and former Commercial Director for The Piece Hall Trust
Having spent 25 years in the hospitality industry managing hotels around the country – Nick moved into the public sector as the lead on the 'renaissance' of Scarborough working for the Regional Development Agency (RDA), Yorkshire Forward. Nick and the team had a successful time delivering a range of transformational projects enabling significant investment into the area and became recognised internationally. He now works as a consultant – occasionally for a London architects practice who specialise in community based design, also at the newly refurbished historic Grade 1 Piece Hall in Halifax and more recently in Kendal delivering their community Vision.
Chair
Steven Bee AoU, former Chair of the AoU, Director of Steven Bee Urban Counsel, and Chair of the Historic Towns and Villages Forum.

If you have any queries please contact Stephen Gallagher on sg@academyofurbanism.org.uk.