Urbanism Lunch Hour: Building a New Sustainable Town
July 24, 2020 @ 13:00

-

14:00

BST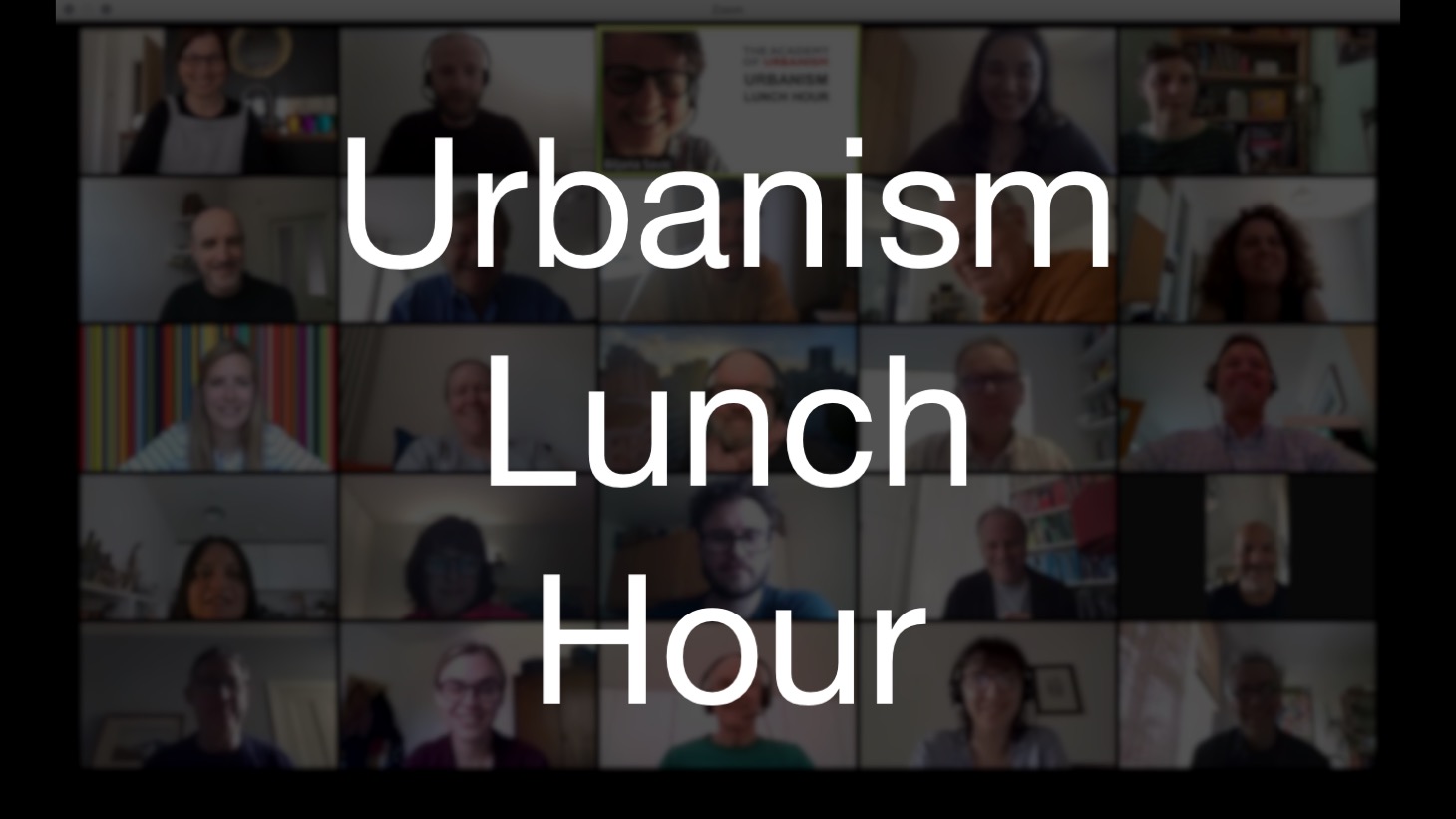 The next event in our Urbanism Hour series will look at the challenges involved with building new places. This event series is free to AoU Members and carries a small charge for non-Members. Why not become a member to join the talks for free?

Our two speakers are protagonists in designing, promoting and implementing sustainable communities. Their presentations will focus on their most recent enterprise to convert a disused power station site at Fawley, overlooking Southampton water, into an exemplar development, based on the principles of high-quality design, sustainable movement and placemaking. Amongst other things they will relate their efforts to engage with the surrounding communities and all the different stakeholders; to secure funding with the proposals; and to deliver innovative transport solutions which could include a new railway station as well as ferry services between the site and Southampton.
Speakers
Aldred Drummond, Chief Executive, Fawley Waterside
Fawley Waterside Limited was founded and is managed by Aldred Drummond, alongside well established investors. In 2015 the company purchased the Fawley Power Station site in Hampshire from RWE npower with the ambition to create something transformational for the Southern Waterside. Aldred is a Director of Real Estate at Long Harbour and has overseen investment in 23 towns and cities in the UK with a particular focus on building homes for rent. Aldred is the owner of the neighbouring Cadland Estate which once owned the land where the Power Station was built. He is passionate about the long-term prosperity of the local area and conceiving a new settlement that respects the natural beauty and importance of New Forest.
Atholl Noon, Director, Markides Associates
Atholl Noon is a Chartered Planner and Transport Planner with more than 25 years of experience on a wide range of transport planning projects. He has particular expertise in development proposals, multi-modal studies of cities, towns/areas and corridors, and the integration of land use and transport.
Atholl has directed strategic transport studies, helped developers and planning/highway authorities develop strategy and policy, and worked on sustainable transport and behavior change projects. He has experience of the interpretation and use of models to understand and develop solutions for urban transport problems, and in developing business cases for transport schemes. He has also given evidence at many public and Development Consent Order inquiries and assisted in a Parliamentary Inquiry. He has worked throughout the UK and internationally.
Chair
Andreas Markides, Director of the AoU and Managing Director of Markides Associates
If you have any queries please contact Stephen Gallagher on sg@academyofurbanism.org.uk. We're calling on Academicians to volunteer to speak at one of our upcoming series of our online Urbanism Lunch Hours. These events are open to all Academicians and Young Urbanist members.