Event / Tomorrow's Home
May 14, 2015 @ 18:00

-

20:00

BST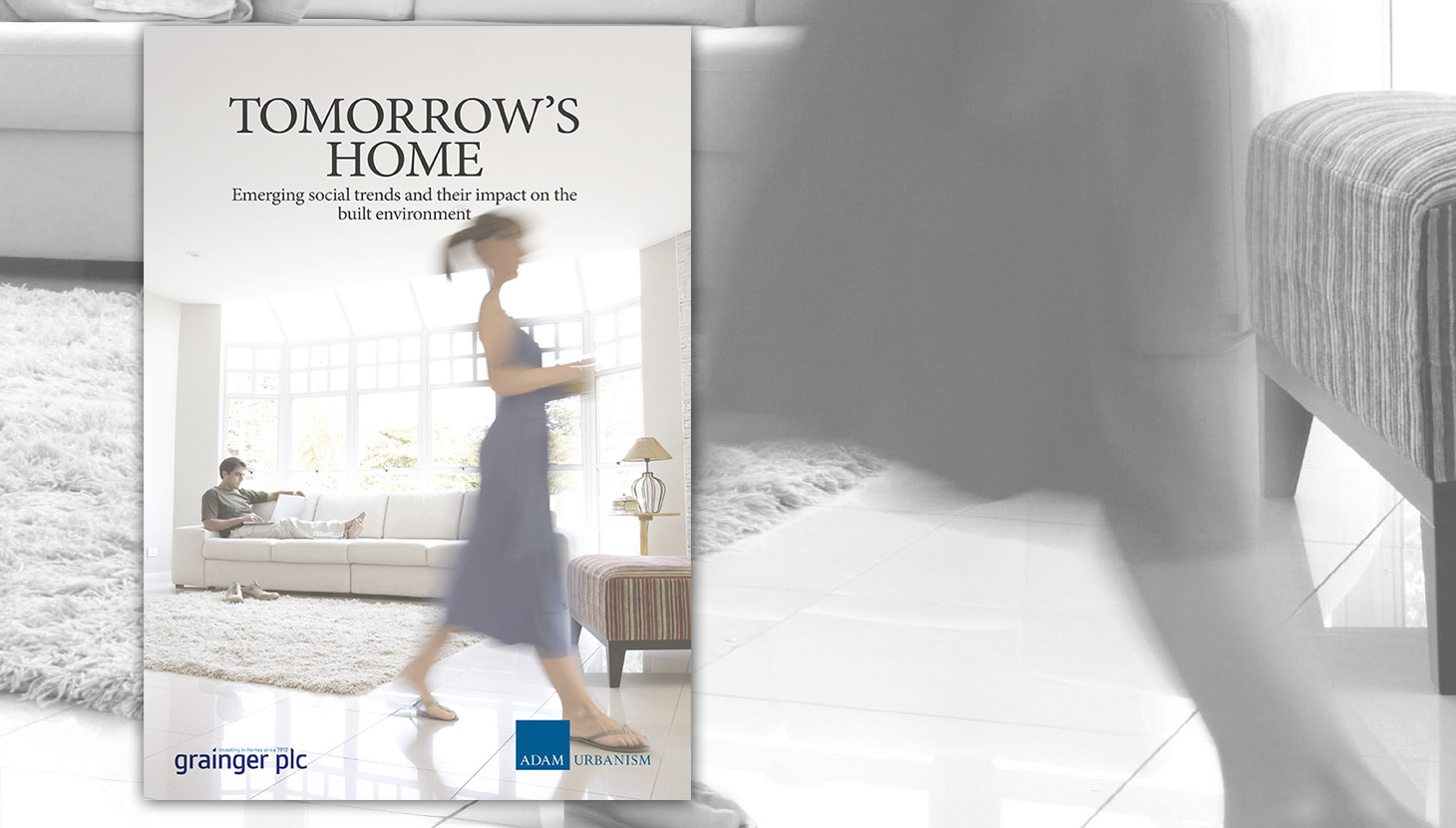 ADAM Urbanism and Grainger plc, the UK's largest listed residential property company, recently commissioned research into "Tomorrow's Home".  This event will present the findings of the wide-ranging and comprehensive research which looks into emerging social trends in the 18 to 34 age group in England and Wales and how these will impact on the built environment.
Covering topics from employment and tenure to travel and leisure, the report reveals how technology, education, wealth and personal relationships are changing the life-styles of the up-and-coming generation.  This age group, the 'Millennials', represent 25% of the population and their needs and wants are bound to have a profound impact on the built environment in the near future.
As part of a number of significant findings, the report identifies: a new 'individual collectivism', where city living, sharing and renting are on the increase; 'downloadable lifestyles', where the new generation will demand increased facilities in cities and smaller towns, 'mega/micro commuting', where new working conditions are already changing travel patterns; and suggests that we are seeing 'the end of the dormitory suburb'.  All this will lead to 'new housing ladders' which will transform our towns, cities and countryside.
Schedule
6.00pm:
Arrival and drinks
7.00pm:
Welcome by Steven Bee, AoU
Introductions Robert Adam, Director, ADAM Urbanism and Kurt Mueller, Director of Corporate Affairs, Grainger plc
7.05pm:
Tomorrow's Home research presented by Lily Bernheimer of Space Works Consulting
7.30pm:
Q & A chaired by Hugh Petter, Director, ADAM Architecture 
The event is free of charge.
Please RSVP to reserve a place.