The Academy Spring Debate and Award Shortlisting
April 27, 2016 @ 14:30

-

20:30

BST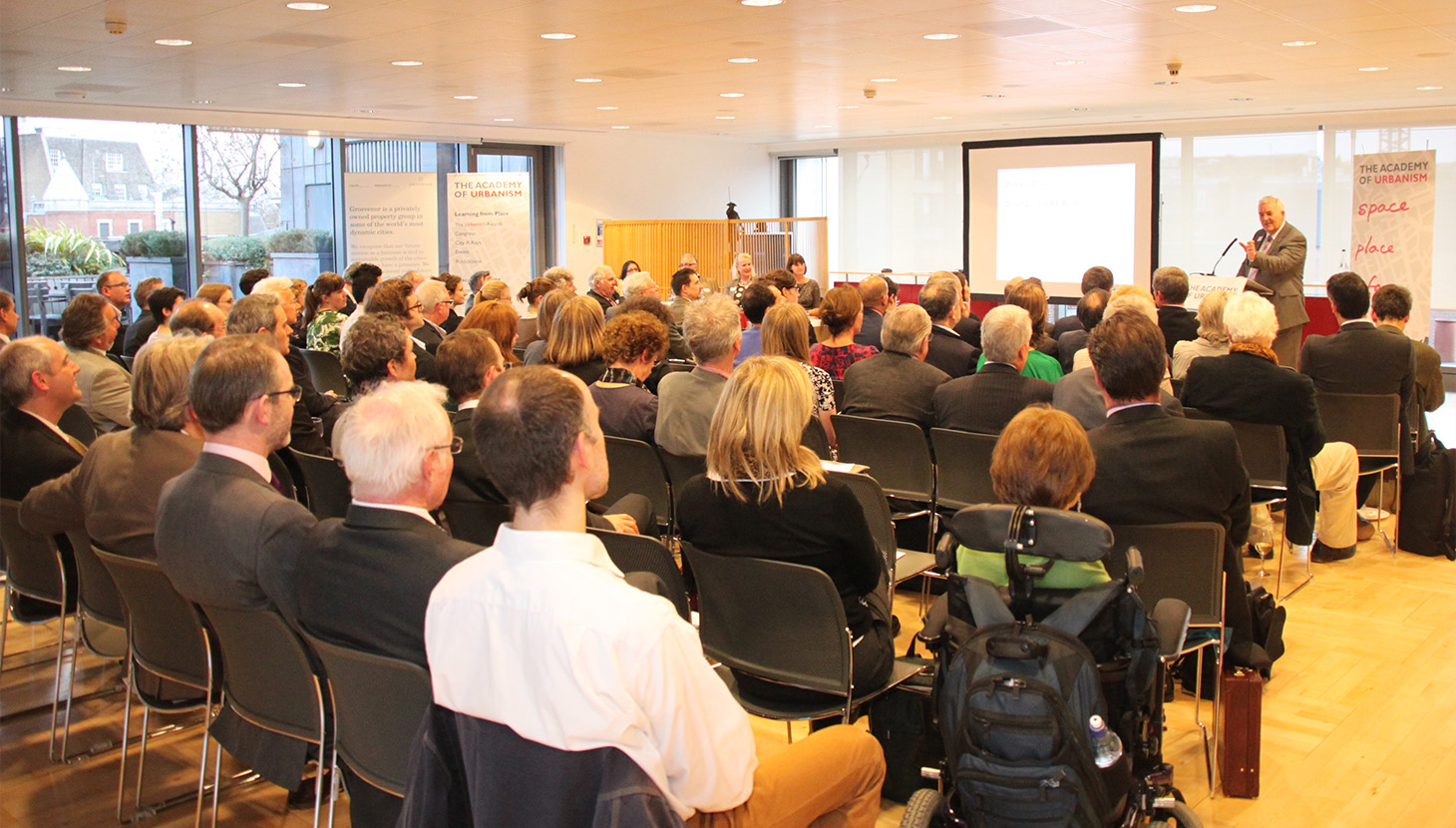 The Academy's annual debate
We invite you to join us at this special event in the Academy's calendar, hosted in London on 27 April 2016 by Grosvenor.
This year's debate focuses on stewardship.

14:30 – 17:30 – The Awards Shortlisting
Join us for our annual Urbanism Awards Shortlisting workshop session, where we will collectively decide upon the three finalists in each category for our 2017 Urbanism Awards: Great Place, Street, Neighbourhood, Town and European City of the Year.

18:00 – 20.30 – Spring Debate and Reception
The debate will begin at 18:30
This year's Spring Debate aims to determine and describe the distinguishing features of the stewardship of different groups, and to explore which is more important and valuable, and in what circumstances.
The Spring Debate is hosted this year by our recently-confirmed Principal Sponsor, Grosvenor Britain & Ireland. Grosvenor's world-class reputation as a landlord and developer that builds to hold makes them an ideal proposer for our motion:
This House believes that the stewardship of an enlightened and long term landlord is more likely to secure and sustain great places than the collective stewardship of similarly enlightened individual owners.

Speakers
Rachel Miller – Head of Strategy, Grosvenor Britain and Ireland
Lucas Schoemaker – Springhill Co-housing
Rosemary Westbrook AoU – Director of Housing, London Borough of Camden
Chaired by Steven Bee AoU – Chair, The Academy of Urbanism

Click here to read more about the debate.
Academicians and Young Urbanists are able to attend both the Awards Shortlisting and the Spring Debate + Reception. Friends and Non-members are only able to attend the Spring Debate and Reception.
This event is free to all members (Academicians, Young Urbanists and Friends), and £12.50 (+ VAT) for Non-members.