Study Visit / Learning from San Sebastián
May 4, 2016 @ 18:00

-

May 6, 2016 @ 17:00

BST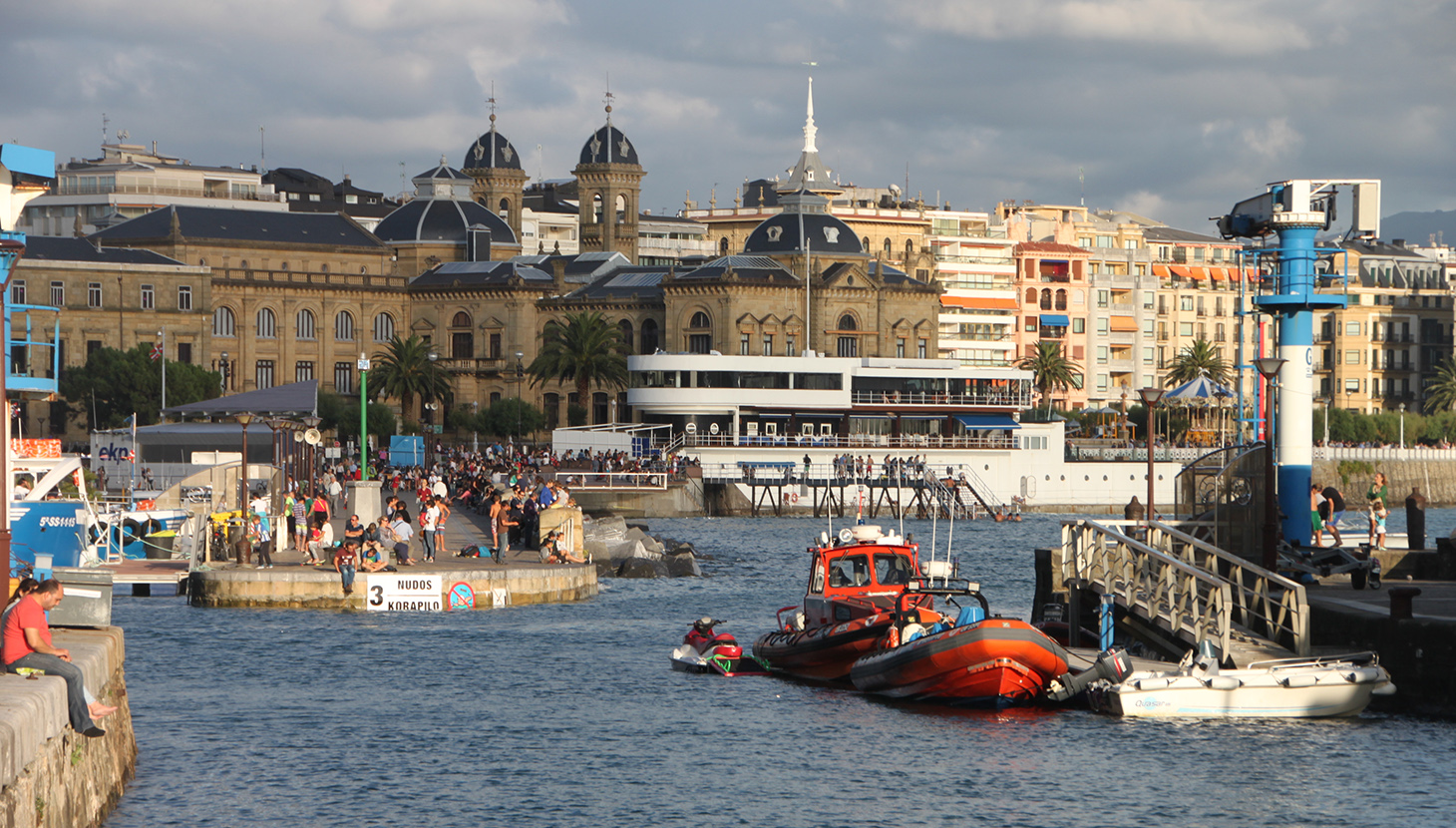 Learn from the Academy's European City of the Year and help the city tackle some of its Key Challenges
We are very pleased to invite you to participate in a two-way learning exchange with our fantastic European City of the Year and current European Capital of Culture – the Basque city of Donostia-San Sebastián.

Why San Sebastián?
"It's impossible to lay eyes on San Sebastián not fall madly in love", according to Lonely Planet. But there is much, much more to this great place than its temperate weather, sublime natural setting and gastronomic excellence. San Sebastián is a city dedicated to progress and co-production that has confronted and overcome deep and systemic civil conflict, working hard to provide a better quality of life for its citizens.
Join us to learn how this city has transformed its physical, social and economic life, by:
Instigating robust policies and strategic deals to reduce inequality at all levels through initiatives such as its Age-Friendly City programme and investment in high-quality renewal of public assets (public spaces, transport infrastructure, etc).
Using culture and its extraordinary cultural assets to promote and strengthen a peaceful post-conflict co-existence and a transparent and inclusive approach to governance that is open to new ideas.
In addition to learning from San Sebastián, the city has invited the Academy to utilise the gathered experience of Academicians and representatives from the two other European City of the Year finalists – Bologna and Stockholm – on some of its key city challenges, creating a truly two-way learning exchange. These key challenges include:
Improving the city's profile, connectivity and hence attractiveness to potential visitors and investors from outside of the Basque Country and internationally, including brand development
Transport infrastructure
Harnessing the power of their Higher Education assets to develop new business sectors
This is a pivotal time to visit this fantastic city as it seeks to translate over 400 projects delivered for its year as Capital of Culture to a long-lasting civic legacy.

Expressions of Interest
This is a fantastic opportunity to engage with shaping the future of San Sebastián. We are particularly looking for Academicians with the skills and experience to help the city overcome or think differently about its key challenges. Places are limited – if you are interested in taking part, please contact Stephen Gallagher (sg@academyofurbanism.org.uk) by Wednesday 6 April with a short summary of your skills and experience in relation to the key challenges listed above. Places are limited to ensure the quality of the visit.

Outline Visit format (final programme TBC)
Wednesday 4 May – evening arrival (or earlier if you wish) for informal dinner
Thursday 5 May (8am to 6pm)
City orientation walking tour, including key public attractions and spaces, and transport infrastructure
Key city policies briefing eg. Lagunkoia/+55, Economic Stimulus Plan (PEED) historic centre (Parte Viejo) walk, incl La Bretxa Market, Plaza de Constitucion and San Telmo Museum; lunch at local Pinxto bar
Briefing on DSS2016 at Tabakalera, the new city 'cultural hub'
Visit to Christine Enea Park and new railway/bus hub
Waterfront promenade walk & harbour (optional visit to Urgull City fortifications for sunset)
Friday 6 May (8am to 3pm)
Visit to social housing schemes & Social Centre
Visit to Technology/Innovation Park
Visit to Ibaeta University precinct
Depart San Sebastián either Fri 6 May after 5pm or Sat 7 May
Please note the planned itinerary will entail a considerable amount of walking, in particular on Day 1, and so potential participants should be prepared for this.

Cost to attend
Academicians: £75+VAT (£90.00)
Young Urbanists: £25+VAT (£30.00)

Travel / Accommodation / Meals
Participants will be expected to arrange and cover their own costs for travel to and from San Sebastián. Flights are available from several UK and European airports – including with low-cost operators – with the nearest airports being Biarritz and Bilbao (public transport transfers to/from San Sebastián are available from both but please check timetables online first).
Participants will also need to budget for their own accommodation and subsistence costs, plus possibly also a small additional cost for public transport during the visit. The Academy will reserve a number of rooms at a reasonably priced hotel located in the city centre for participants to pay directly to the hotel. There are also plenty of options available in the city via booking portals such as AirBnB.
For more information, please contact Stephen Gallagher on +44 (0) 20 7251 8777 or email sg@academyofurbanism.org.uk.