Spring Debate & Awards Shortlisting 2014
April 23, 2014 @ 14:30

-

21:00

BST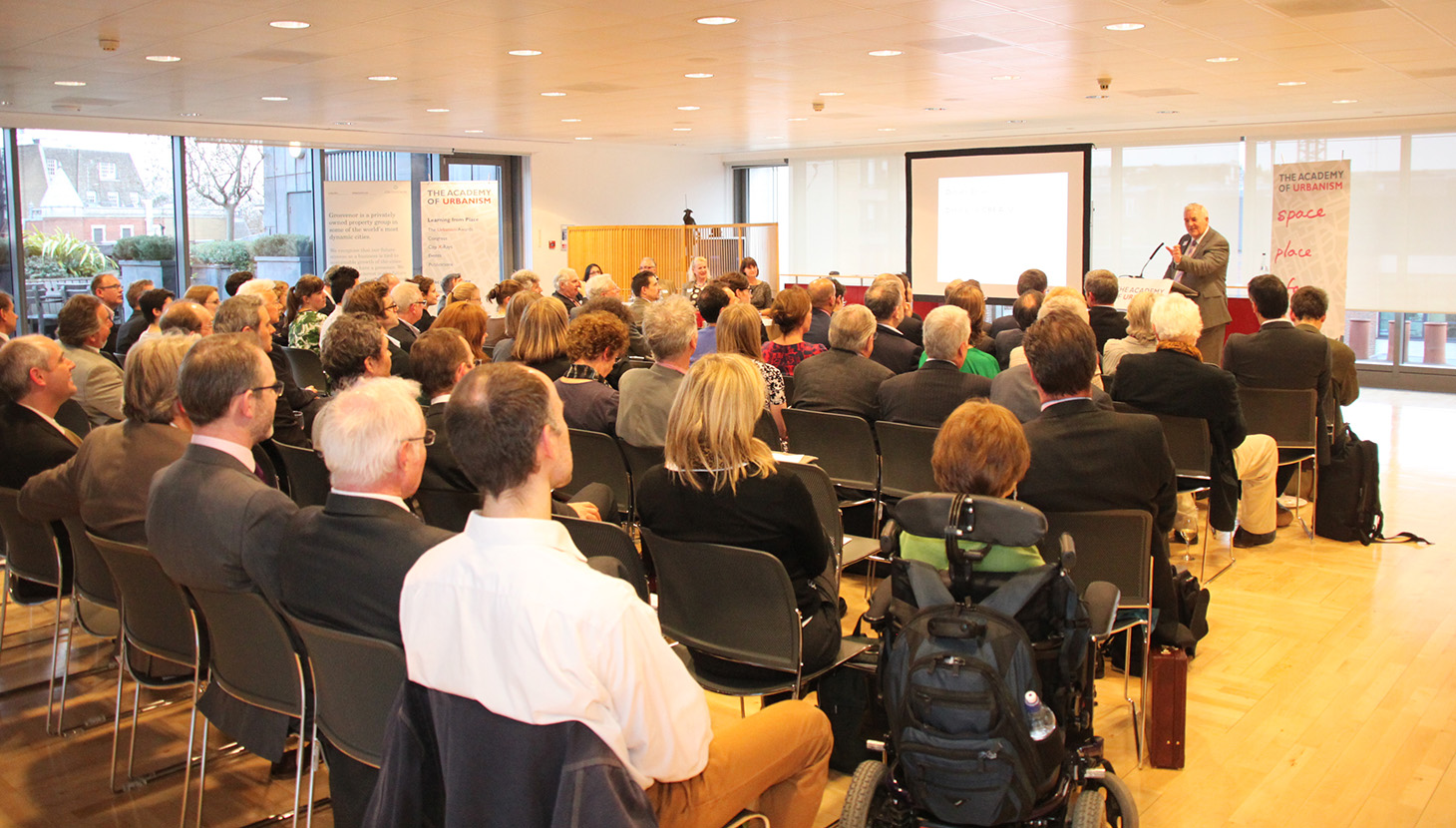 14:30-18:00 – The Awards Shortlisting
Workshop to shortlist 10 candidates in each category of the Urbanism Awards. Followed by a debate on the future of development in our city centres.
18:30-20:30 – Spring Debate and Reception
City centre development – Investing in the future
Confirmed Speakers:
The future purpose and character of our city centres is generating professional, political and popular interest.
The diversity of interests in every city and the compulsion, if not the desire, to compete should encourage distinctiveness, but until recently the trend has been towards homogeneity.
Recent engagement by Academicians and others in this topic is beginning to crystallise the options for the future. Do we tune our city centre shopping more closely to retail trends to sustain footfall and spend, or do we accept that retail will be a smaller proportion of the city centre economy in the future and re-balance the proportion of other uses – commercial, residential and leisure?
Are these approaches mutually exclusive, or might they be combined?
To what extent will the nature of investment finance and the strength of civic leadership determine the success of future city centre development?
These issues will be addressed by leaders in the field to stimulate lively discussion on the day and, we hope, beyond.
The debate is hosted and supported by Winckworth Sherwood and we hope that as many as possible will join us for a lively evening. Places are limited so we recommend early booking.