Recommended Event / Oxford Forum for Sustainable Cities 2015
December 17, 2015 @ 08:00

-

February 21, 2016 @ 17:00

GMT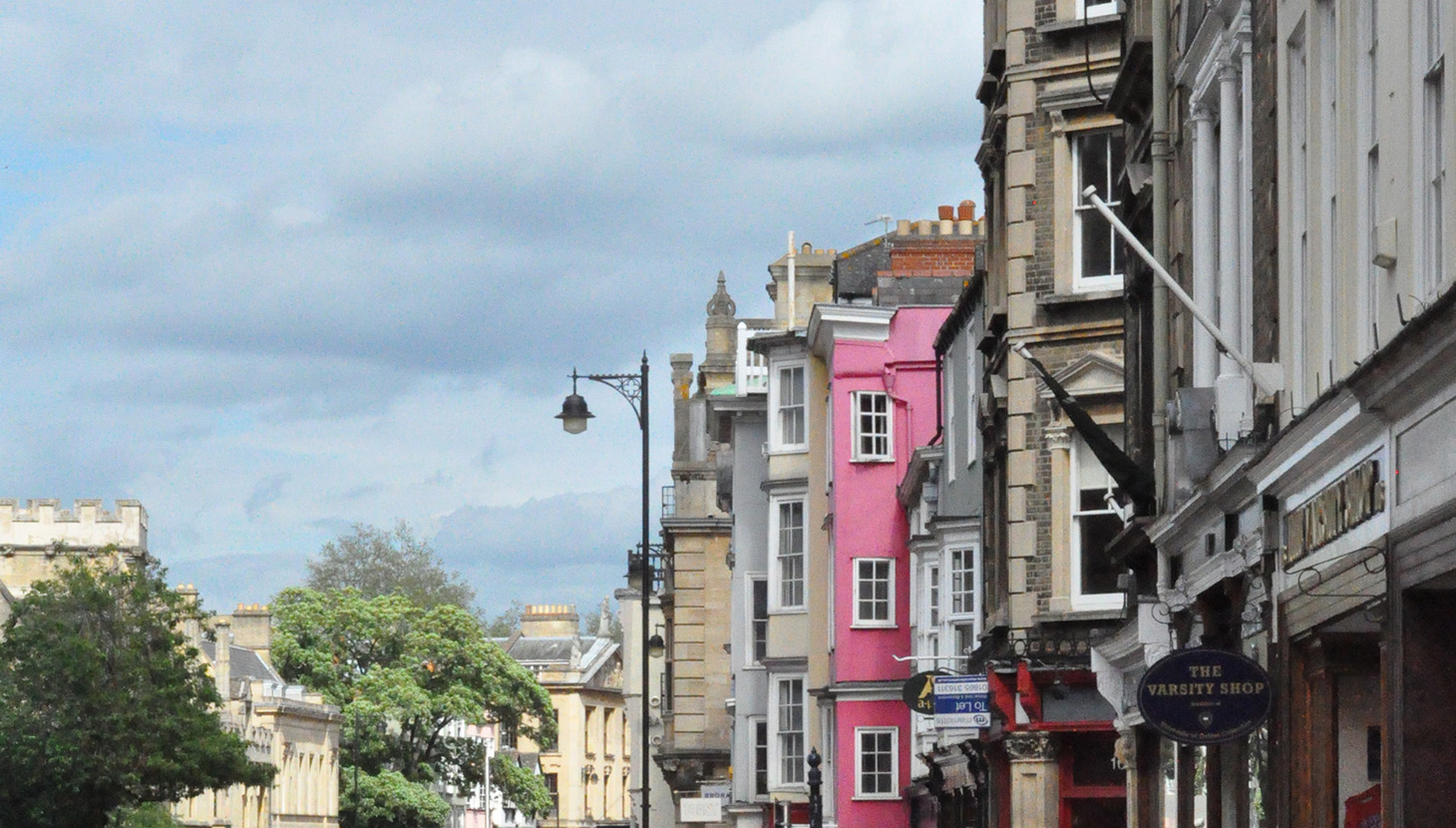 The Forum for Sustainable Cities: Green Economy, Sustainable Urbanism and Policy 2015 will be held at Balliol College, Oxford
This forum will explore the state of the art and policy applications in sustainable urban development, drawing on the expertise of the leading experts in the field. With a clear interdisciplinary and sustainable development focus, the forum will bring together practitioners, experts and policy makers form range of disciplines: regenerative cities, sustainable urbanism, renewable energy, sustainable transport, ecological economics, environmental sciences, geography, architecture, psychology, complex systems theory, etc. to address the current challenges: climate change, biodiversity loss, resource depletion, water shortages, social cohesion and achieving sustainability in the urban context. At its source of inspiration, the forum will have a range of ecological economic ideas, namely material balance approach, multidimensional assessment of sustainability, and thinking beyond GDP. Particular attention will be paid to sustainable urbanism, green economy and new architecture in the context of London and beyond.
The forum is designed for multiple points of entry and could be helpful for national and city government experts, representatives of international organizations, PhD students, MSc students, and business representatives. The forum will give participants an opportunity to present their work and share their experience, receive feedback and methodological advice, explore key methodologies for sustainable urbanism, green cities, and ecological-economic analysis and to apply these to various case studies. The forum will feature the leading sustainability thinkers of our time, including representatives of the Club of Rome, European Environment Agency, Transport for London, London School of Economics, Foster and Partners, Siemens, ZedFactory, Institute for Sustainable Development Strategies and Environment Europe.
Environment Europe has organized two urban sustainability forums, seven Oxford and Summer Winter Schools in Ecological Economics, and a major international conference, which attracted participants from over 40 countries around the world, including Canada, USA, Mexico, Ecuador, Costa Rica, Brazil, Colombia, Peru, Iceland, UK, France, Germany, Austria, Sweden, Denmark, Spain, Portugal, Switzerland, Italy, Belgium, Czech Republic, Bosnia, Latvia, Ghana, Nigeria, China, India, Bhutan, Taiwan, and Australia.
Speakers:
Sustainable Cities: A Pathway towards a Regenerative City (Prof. Herbert Girardet, World Future Council)
Green Capital of Europe (Dr Stefan Speck, European Environment Agency, Denmark)
A Sustainable Transport System (Mr Nick Aldworth, Transport for London, UK)
Multidimensional Sustainability Benchmarking for Megacities (Dr Stanislav Shmelev, Environment Europe, UK)
Sustainable Urbanism (Prof. Bill Dunster, ZedFactory, UK)
Regional Climate Change Projections for Major Cities (Prof. Richard Betts, MetOffice, UK) (to be confirmed)
Development of Renewable Energy around the World: The Urban Trends (Prof. Dave Elliott, The Open University, UK)
New and Sustainable Architecture (Lord Norman Foster, Foster and Partners, UK) (to be confirmed)
Policies for a Sustainable London (Mayor of London's Office, UK)
Policy Innovation for a Green City (Nicky Gavron, Greater London Authority, UK) (to be confirmed)
Smart and Sustainable City, The View of the Industry (Peter Daw, Siemens, UK) (to be confirmed)
Cities and the Green Economy: the Role of Urban Planning, Design and Transport (Mr Philipp Rode, London School of Economics, UK)
Ecological Consciousness: Values, Attitudes and Decision Making (Prof. Irina Shmeleva, Institute of Sustainable Development Strategies)
Simulations Game
The requirements for the forum are the following:
1. After you have successfully registered for the Forum, you will receive access to the required readings. You will also receive access to over 100 seminal papers in ecological economics, which will provide a useful background reading in sustainability.
2. Each participant will have to prepare a presentation about his or her background (brief) and project (in more detail) so that all the course participants could get acquainted with you and your work better. The presentation should take 15 min and will be given on the first day of the course.
3. Each participant will be required to develop an independent or a collaborative project and present the preliminary results: methodology, data, key research questions, anticipated conclusion, including the sources of possible surprises, non-linearities and unpredictable behaviour.
Application Deadline: 15 November 2015. Application fee £25 (via PayPal – please insert the PayPal Transaction ID in the relevant field).
Deadline for early registrations: 30 October 2015, Registration fees:
Academic (proof is required): £1175
National and city government: £1675
Business: £2175
(Accommodation for 6 nights (16 Dec – 22 Dec) and Balliol College breakfasts, lunches and dinners fee included)
Deadline for late registrations: 1 December 2015, Registration fees:
Academic (proof is required): £1575
National and city government: £2075
Business: £2575
(Accommodation for 6 nights (16 Dec – 22 Dec) and Balliol College breakfasts, lunches and dinners fee included)