Placemaking and Populism: Securing informed community participation in contemporary urban design
March 13, 2019 @ 16:00

-

18:45

GMT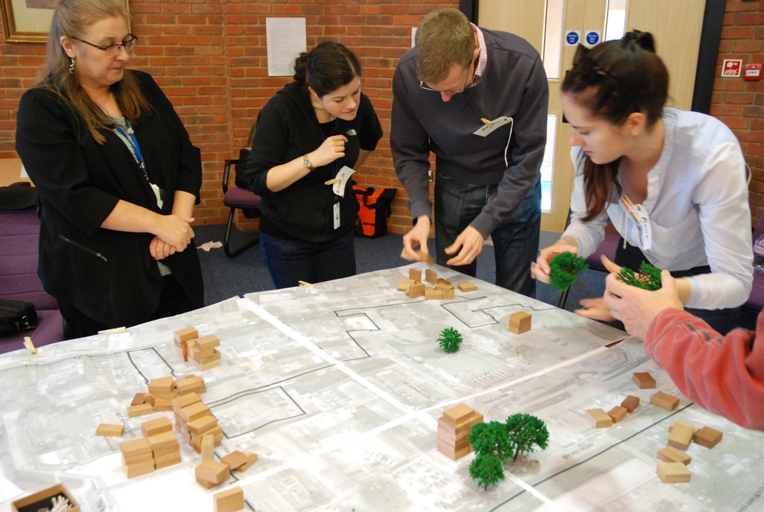 Event led and hosted by the University of Dundee
Programme
3.15pm – 4.00pm: Registration
4.00pm – 4.15pm: Welcome and Introduction
4.15pm – 5.45pm: Four Speaker Talks
5:45pm – 6.40pm: Q&A
6.40pm – 6.45pm: Remarks and closing
6.45pm: Drinks Reception

There is growing interest in the role of towns and cities in the sustainability of our fragile planet. Citizens need, indeed expect, greater knowledge and influence over the shaping of their places and spaces. How do we balance the populist appetites of the information age with the need for informed debate and deliberative action?
At a special half day symposium, we will have a series of insightful international talks on

Influencing the procurement of design knowledge
Eric Firley, Associate Professor at University of Miami School of Architecture
City design is no longer for architects, planners and urban designers, if indeed it ever was. The wider public have expectations, and even rights under the Aarhus Convention. How do we ensure good quality design for all is procured within public, private, community and partnership projects?
Typology and morphology of place – past lessons and future frameworks
Karen Cadell AoU, Partner, AREA Urban Design & Architecture LLP
The question of city form elements has sometimes been lost within a focus on object-buildings and style, amid modernistic regeneration. Historic components such as the plot, street and city block may still be crucial for securing durable urban design. What lessons can still be valid for 21st century urban formulation?
Embracing populist participation of contemporary city design
Stephen Willacy AoU, City Architect at City of Aarhus
Most of the developed world currently experiences a tendency towards community activism and even divergent political extremes. What contribution has civic involvement around planning to make in order to build consensus around appropriate solutions? Or is the divide just one of urban and rural areas?
Participation – more than tokenism
Kevin Murray, Director, Kevin Murray Associates / The Academy of Urbanism
How do we address the demands of a population that feels increasingly empowered, whether information rich, or simply rich? How do we reconcile broad community interest with specialist of professional knowledge and insight in city-making? Can we diffuse power and achieve positive place?
The event will be chaired by Prof Brian Mark Evans AoU, Professor of Urbanism and Landscape at Glasgow School of Art.
Tickets
Attendance Fee – £10.00
Non University of Dundee Students/Young Planners/Young Urbanists Fee – £5.00
University of Dundee Academics and Students attend free but you must register your attendance by emailing c.seminars@dundee.ac.uk
---
Speakers:
Karen Cadell AoU
Partner, AREA Urban Design & Architecture LLP
Trained in architecture and urban design Karen has over 25 years experience of delivering masterplanning, urban design, architectural and streetscape commissions including regeneration areas, settlement expansions and work within sensitive landscape settings.
Selected AREA projects include: New Brunstane, Edinburgh – a strategic masterplan and design code for up to 1330 new homes, local centre, primary school and a rich variety of parkland on a sensitive 50ha site adjacent to Newhailes; and An Camas Mor – a strategic masterplan for a new settlement in the Cairngorms National Park. This was first Scottish project to be shortlisted for a National Urban Design Award.
Karen is an A+DS Design Review Panel Member and was an A+DS Advisory Board Member 2006-10. She was a studio tutor in landscape architecture at Edinburgh College of Art (2002-12) and architecture at University of Edinburgh (2003-05). Prior to setting up AREA Karen was a director of Edward Cullinan Architects in London.
Brian Mark Evans
Professor of Urbanism and Landscape at Glasgow School of Art
Brian Mark Evans is Professor of Urbanism and Landscape at the Mackintosh School of Architecture, Glasgow School of Art, director of the Glasgow Urban Laboratory and earlier this year was invited to become City Urbanist for Glasgow. He was previously Artistic Professor of Urban Design & Planning at Chalmers School of Architecture, Gothenburg and from 1990-2015 was a partner with Gillespies LLP, the international design practice leading on landscape planning and urban design and pioneering ecological urbanism. From 2005 until 2010 he was Deputy Chair & Chair of Design Review with Architecture & Design Scotland and before that an Enabler with the Commission for Architecture and the Built Environment (CABE) London. He is a founding Director and Academician of the Academy of Urbanism, London.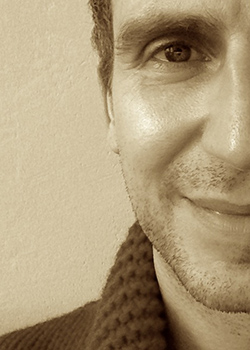 Eric Firley
Associate Professor at University of Miami School of Architecture
Eric Firley, of German-French origin, studied architecture and is a graduate of the Cities Programme at the London School of Economics. In 2011, after several years of practice in the real estate sector and design offices in Paris and London, he started to teach full-time at the University of Miami School of Architecture. He is the co-author and initiator of Wiley's Urban Handbook Series. In January 2019 he published "Designing Change", an interview-based book that explores the notion of change in urban design from the standpoint of 12 leading practitioners from Europe, the US and China.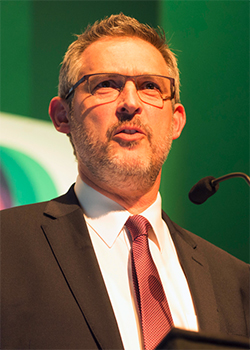 Kevin Murray AoU
Director, Kevin Murray Associates / The Academy of Urbanism
Kevin Murray is a highly experienced town planner and urbanist, with specialisms in strategy, regeneration, stakeholder engagement and community capacity building. Kevin is a Fellow and Past President of the RTPI, a Founding Director and Past Chair of The Academy of Urbanism, and current Chair of Partners in Planning. He is also Honorary Professor of Planning at Glasgow and Dundee Universities.
He regularly facilitates the development of visions and strategies, action plans and development projects, all across the UK, working with communities, public agencies and developers. Projects have included a wide variety of Scottish Government supported charrettes, housing regeneration in Salford, Bristol and Gloucester, Digbeth Regeneration Birmingham, Kings Cross regeneration, Cockenzie Power Station Site Masterplan, Henley Neighbourhood Plan, Shrewsbury Vision, St Albans Design Charrette, as well as Otterpool Park Garden Town and the Sheffield City Region Vision. Currently, he is working on the Springburn Charrette, Warrington Central 6 Masterplan and Egypt Capital City Charrette.
His particular specialisms include strategy, future scenario testing, facilitation and stakeholder engagement, and he recently co-authored the joint University of Dundee & KMA research on the Facilitation of Participatory Placemaking for the Scottish Government.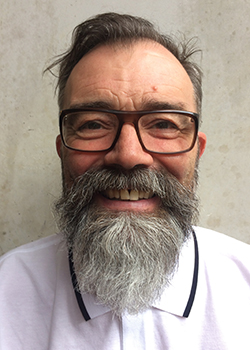 Stephen Willacy AoU
City Architect at City of Aarhus
Stephen Willacy has been City Architect in the City of Aarhus, Denmark since August 2012.
Stephen is an architect BA(Hons) OXON, Dipl Arch PCL, MAA, RIBA, AoU. Formerly Associate Professor at Aarhus School of Architecture, Aarhus, Danmark. Visiting Professor at Arizona State Univeristy, USA and written numerous articles and participated in international conferences seminars and workshops. Former owner and partner in Schmidt Hammer Lassen architects. In 2018, Stephen Willacy was appointed Honorary Professor by the University of Dundee.
Educated as an architect at Oxford Brooks University and Westminster University Stephen has been based in Aarhus, Denmark since 1984. Stephen has combined practise as a partner at internationally acclaimed schmidt hammer lassen architects with teaching and research as associate professor at Aarhus School of Architecture. Projects include award winning University of Aberdeen Sir Duncan Rice Library and City of Westminster College in London.
For the past six years working as chief city architect in Aarhus City Council, Stephen has gained insight and experience working within a politically led organisation. The combination of working in private practise and public office combined with research and teaching enables a keen understanding of the processes and demanding roles and responsibilities architects have both at political and local community level as well as in a global perspective.
As chief city architect Stephen works towards ensuring the city develops in a way where architectural considerations are held in the highest regard and contributes towards continued innovation in relation to city planning, urban design and architectural quality.