New Towns, New Cities: Places of Diversity and Innovation
June 28, 2017 @ 09:00

-

June 30, 2017 @ 17:00

BST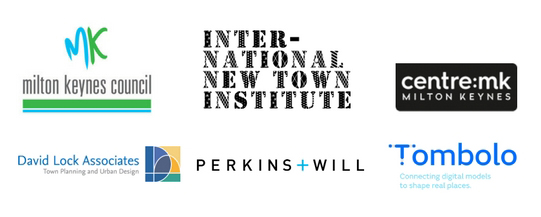 The Academy of Urbanism (AoU) is holding a major Symposium to mark the 50th anniversary of Milton Keynes. The event is organised in association with the International New Town Institute (INTI) as part of a wider CityFest which will take place in Milton Keynes, 26 June – 01 July 2017. The AoU / INTI programme includes:
While the INTI Conference will explore new towns as places of diversity and new communities, the AoU Symposium will relate to the way places are likely to respond to changing lifestyles and technological innovations.


---
The Academy of Urbanism Symposium
New Towns: What's Next?
30 June 2017
Milton Keynes, UK

Today, many of the discussions about cities are all about the impact of driverless cars and digital technologies. In a similar way the original plans for new towns such as Milton Keynes were responding to an imagined future of unlimited mobility afforded by mass car ownership. They are in many ways a built embodiment of the future as it was imagined 50 or so years ago. This raises interesting questions about the way we plan for the future:
How do we plan for an unpredictable future?
Is the way we plan for the future more a reaction to our current situation than it is to an objective projection of what is likely to happen?
What are the likely responses to the current technological and societal trends in the way we think about and plan future cities?
In order to explore these questions the symposium will split into two sessions:

Future Trends and Future City: An exploration of the trends currently affecting us and how cities might change in response to these trends.
Past Future Cities: An exploration of how these trends have affected city planning in the past.

The Symposium will offer an opportunity to hear from a number of high profile, international and UK speakers, share best practice and take part in debates about the improvements to existing places and the design of future cities. We invite urban strategists, designers, urban professionals and policy makers from the UK, Europe and beyond. Please get in contact if you are interested in sponsoring this event.

We look forward to seeing you in Milton Keynes!

Booking is now closed!
If you are still interested in attending please email Linda Gledstone at lg@academyofurbanism.org.uk
---