Mid-Year Review '18 + Talk: Emergency Urbanism and the Architecture of Displacement
July 24, 2018 @ 15:00

-

20:30

BST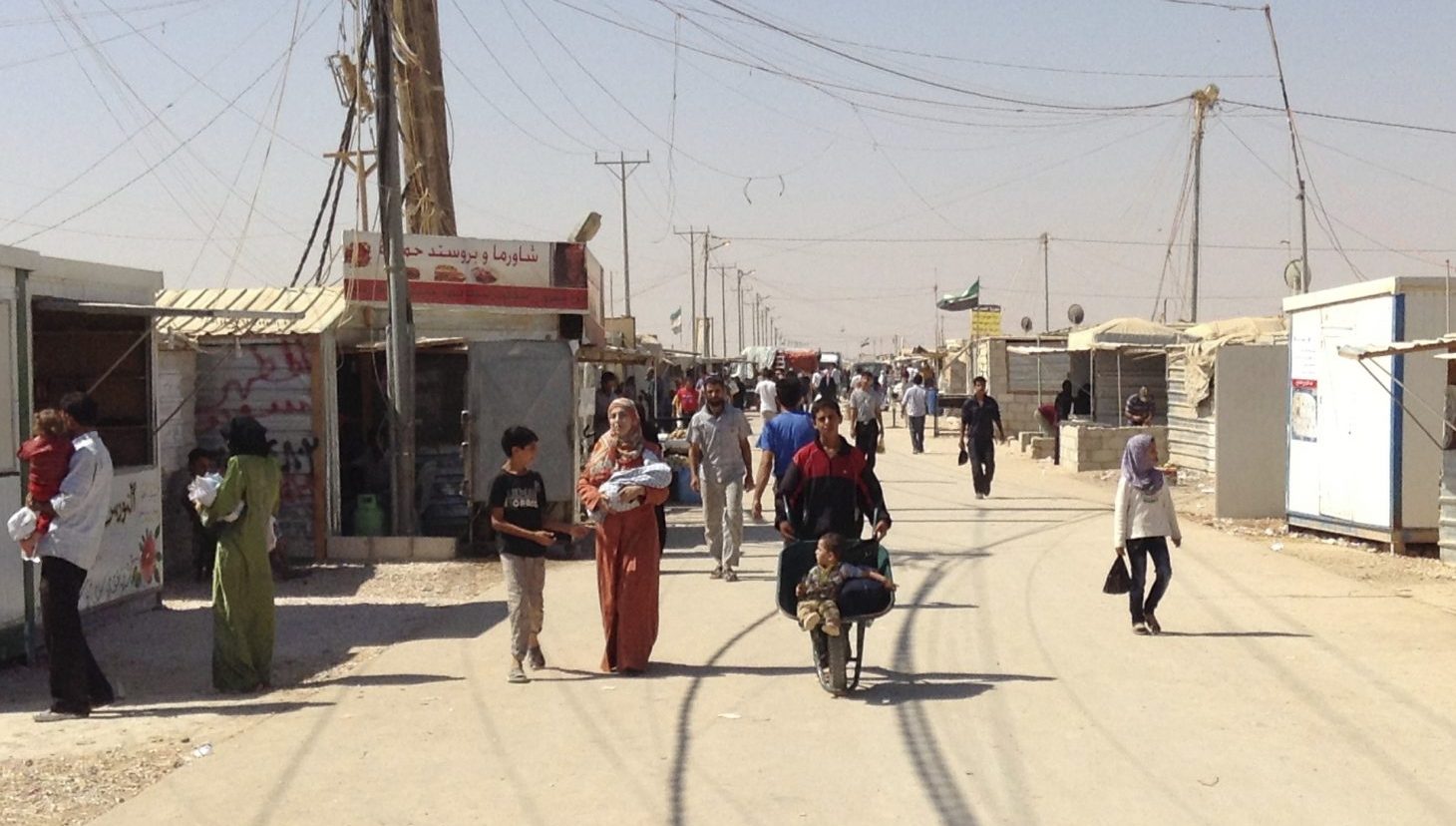 15:00 Registration
15:30 Mid-Year Review (open to AoU members)
18:00 Talk + Reception (open to all)
The Review – 15:30-17:30
Join the Academy for our six-monthly review during which we will report back on recent activities and outline the next six months and more. The Review is open to all Academy members.
At this review we will discuss the Academy's Housing Report, which has been produced as a response to the 2017 UK government white paper, as well as next steps as far as the Academy's role in the housing debate is concerned.
The Talk + Reception – 18:00-20:30
From 17:30 we open the doors to the public for a talk on one of architecture and planning's most urgent topics: Emergency Urbanism and the Architecture of Displacement.
Dr Husam AlWaer, senior lecturer at the University of Dundee, will join us for a talk titled Fast Growing Camp Cities: Urbanisation of Zaatari Camp (Jordan)
Refugee camps are often considered as temporarily places built in response to an emergency crisis, but the truth is that these camps exit for years. These camps can be considered as a 'space of paradox' because they place the refugee in a space that neither feels right nor is wanted by their host nation state (Huynh, 2015). Often the design of these camps follow universal criteria and standardisation with the hope that they will deliver their operations and eventually be dismantled and removed. This overpowers the refugees' ability to customise their environment (i.e. temporary structures and caravans are adjusted, merged and transformed to create houses and spaces of different typologies/sizes), and ultimately this overpowers their ability to change inequalities acting against them (Dalal, 2015).
However, over time the Zaatari Camp in Jordan went through a process of urbanisation: their initial empty spaces transformed into vibrant streets, habitats and social spaces. Hence, by reimagining the refugee camp as an urban space, it "enables the refugees themselves to claim ownership over their own places and social spaces" (Grbac 2013). By reconceptualising refugee camps as an urban space, we can re-visualise it as a place where certain rights and freedoms are materialised and re-claimed.
In his talk Dr AlWaer talk will show how this refugee camp has been transformed into a hybrid urban environment, resulting from reimagining of the camp as an urban space, contributing to a new and better understanding of its place in the built environment and the practices this environment engenders. Dr AlWaer will argue that when refugees can make changes to their space, they can make changes to their lives.
---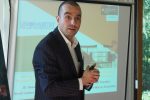 About Dr Husam AlWaer
B.Arch, MRTPI, Ph.D, BREEAM AP, AoU, FRSA, Recognised Practitioner in Urban Design (RPUD), SuBETool Founder
Senior Lecturer, Place Making Promoter and Urban Thinker (University of Dundee); Associate Director for the Centre for Environmental Change and Human Resilience (CECHR); Associate in Kevin Murray Associates
Husam AlWaer is an urbanist with a background in architecture, urban planning and sustainability, who writes and speaks extensively on making better places. He is an award-winning author and curator of events, focussing on issues of place making and urban design practice and their social impacts. He is an educator and facilitator and moderates events nationally and internationally. He is a Senior Lecturer in Sustainable Urban Design and Evaluation in the School of Social Sciences (Architecture + Urban Planning), University of Dundee, having previously researched and taught at Reading and Liverpool universities. Husam's work has had a demonstrable impact in academia as well as on practice. He has a passionate interest in the future of sustainable places, and towns, in particular the development of new thinking on processes and methods to unlock sustainable urbanism and the way these processes are facilitated and managed.
Drawing on his experience as a masterplanner, he has worked with Kevin Murray Associates to progress multi-disciplinary, place-based planning using a holistic, 'Place Momentum' approach. He has worked with public and private partners and clients (including RTPI Scotland, community groups, institutions, local authorities and various national and international universities). This has involved my delivery of innovative participatory place making projects in the UK, Egypt, Saudi Arabia and Jordan. He is a 'BREEAM Accredited Professional (AP)', demonstrating specialist skills in sustainability and environmental design, Chartered Town Planner (MRTPI), and an Urban Design Group Recognised Practitioner (RPUD), and an 'Academician' (AoU) in The Academy of Urbanism.
RSVP
Image of Zaatari Camp via Wikipedia