Let there be light – a discussion about night time city design
November 6, 2018 @ 18:30

-

21:00

GMT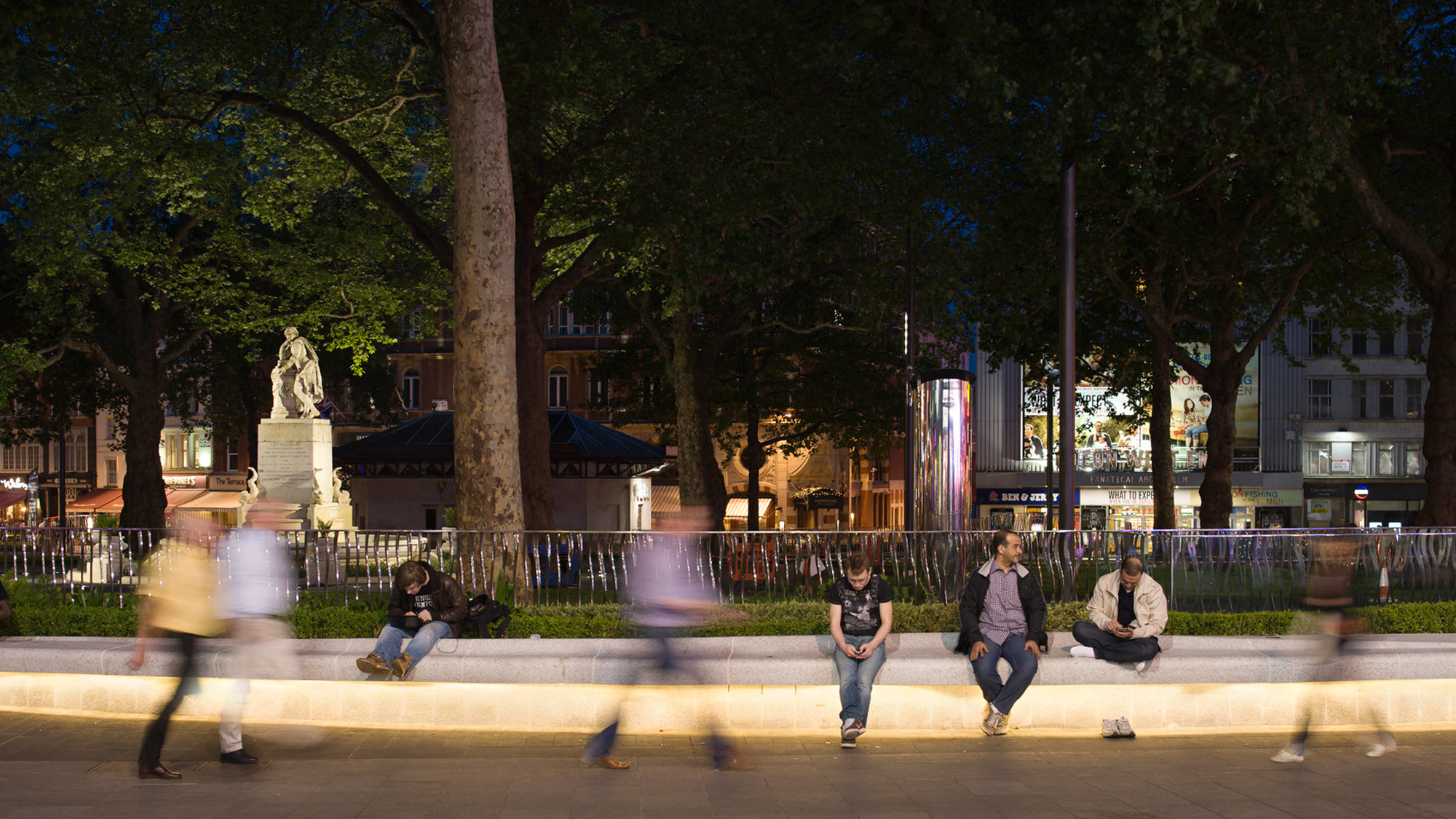 In the context of the 24 hour city, it is time to consider urban lighting after dark as an inherent part of urbanism. Well-designed night-time lighting can influence the way you use and enjoy a city, the way you move around its streets and even the way you feel.
Join us for this evening of conversations at ARUP, where lighting designers and urbanists will discuss the opportunities and limits of urban lighting in our cities. The discussion will focus on designing inclusive environments for night-time.

" Urban lighting isn't just about meeting safety needs through code compliance, or achieving an aesthetic effect. It presents a significant opportunity to fundamentally improve the quality of life of urban citizens. Properly considered, lighting can positively impact the 'total architecture' of our cities; reinforcing urban design principles, enhancing cultural experiences and encouraging social interaction. "
Florence Lam – Arup Fellow | Global Lighting Design Leader
—
Speakers:

Dr Navaz Davoudian
Dr Navaz Davoudian has been a researcher in light and lighting in the past 14 years at Sheffield University and UCL. Navaz's main expertise is urban and street lighting research including pedestrian lighting and street lighting glare. Apart from academic research, Navaz has undertaken consultancy projects for commercial and non-commercial organisations. She employs a multidisciplinary approach in all her researches and integrated behaviour studies and psychophysical methodologies in addition to technical lighting methodologies. Her other research interests are ageing and lighting, interaction of people with the lit environment and lighting and indoor/outdoor environment quality. Navaz is the first author of over 20 papers in her field. She was invited and commissioned by RIBA Publisher (Royal Institute of British Architects) to author a book about urban lighting for people which is due to be published early 2019. The book provides an evidence-based approach to light as a part of people's daily lives: the light that enables people to travel around their neighbourhood, their city on a daily basis.
Inessa Demidova
Inessa Demidova is an architectural lighting designer with Arup. With a background in spatial design and critical design thinking, her main interest is providing more meaningful lighting design that serves wide ranges of people. Over her career she has been involved in numerous cultural and public realm projects in the UK and abroad where her task was to deliver the best quality of lighting for successful placemaking.
Casper Laing Ebbensgaard

Casper is a Leverhulme Early Career Fellow at Queen Mary University of London and specialises in the role of urban design and planning practices in everyday life of residents, with a particular interest in light, darkness and the night-time city. His research has explored how older residents across east London respond to changes in lighting as street lights are replaced with LEDs and as and larger mixed-use regeneration schemes redesign public realm space, investigating how  technologically driven redesign impacts on resident mobility, perception and sense of place. Currently, he is researching the role of light and darkness in the design of residential high-rise buildings across east London, past and present, exploring how domestic lighting and light clutter informs wider concepts of home, belonging and sense of place.

Joanne Entwistle – King's College London
Dr Joanne Entwistle is a co-founder of Configuring Light/Staging the Social and Senior Lecturer in Sociology at King's College London. She has worked with CL on a number of different projects, including with Speirs+Major's masterplan for the city of Derby, the Social Lightscapes workshops, and consultancies for Lendlease. She has previously published extensively on the sociology of fashion, dress and the body and aesthetic markets and economies. Major publications include: Fashioning Models: Image, Text, Industry, co-edited with Elizabeth Wissinger (Berg, forthcoming); The Aesthetic Economy: markets and value in clothing and modelling (Berg, 2009); Body Dressing, co-edited with Elizabeth Wilson (Berg, 2001); The Fashioned Body: fashion, dress and modern social theory (Polity, 2000)
Free for YU/Member/AoU, £5 for others