Learning from Ljubljana
March 21, 2019

-

March 22, 2019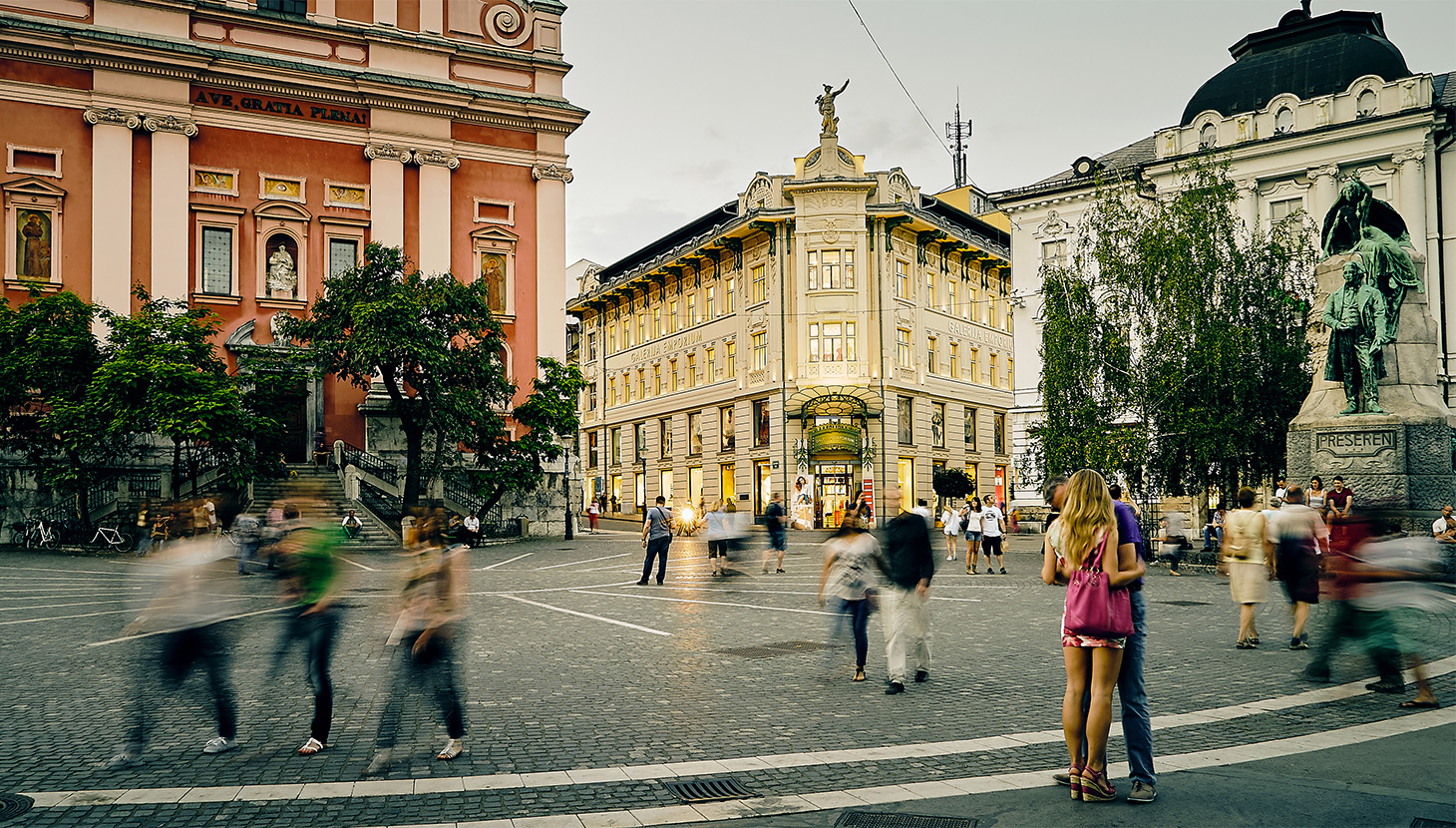 Visit one of Europe's best small cities. The Academy of Urbanism is organising a two-day visit to Ljubljana to mark the city's recent decision to become a member of the Academy. Ljubljana was shortlisted for European City of the Year at the 2018 Urbanism Awards, narrowly missing out to Bilbao. However, as a city of half a million people in a country of just 2 million, it is a fantastic example of a place that has achieved amazing things with limited resources. The trip will include lunch with the Mayor and access to senior people from the city administration. It is an unrivalled opportunity to really get beneath the skin of a city.
The trip is £80+VAT for AoU members and £100+VAT for non-members. Space is limited so that early booking is recommended.
Travel & Accommodation
Ljubljana can be reached via direct flights from London. Please ensure you arrive on Wednesday 20 March so that you are present on the morning of the 21 March.
City of Ljubljana has arranged discounts for standard rooms at City Hotel Ljubljana for 20-22 March.
Single room: 60€ per night plus City tax*
Double room: 70€ per night plus City tax*
*Self-service breakfast and WiFi are included.
We still have some of these rooms available. Please contact Linda Gledstone for more information and to register your interest, email Linda Gledstone at lg@academyofurbanism.org.uk