Integrative placemaking – addressing the 'silos' with collaborative approaches
February 28 @ 8:30 am

-

6:15 pm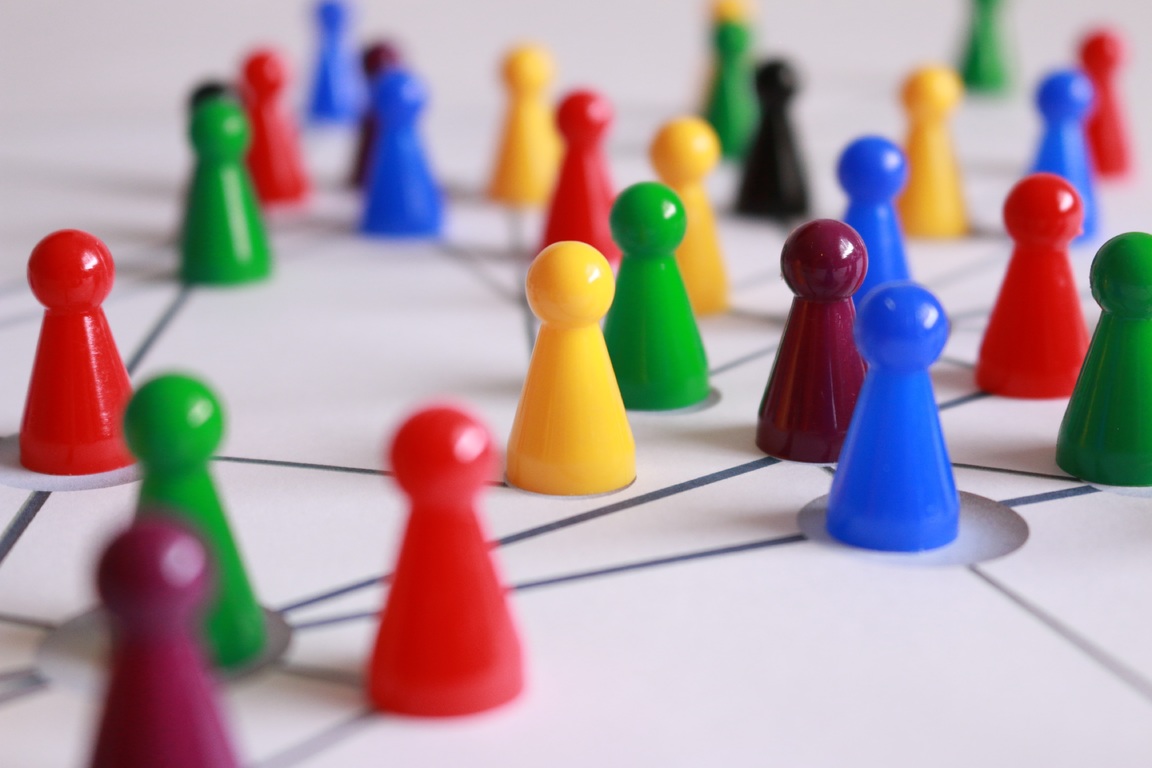 The places we live and work in are formed by an amalgam of policies, designs and decisions over time. Yet so many of the statutory, policy and behavioural systems pull in competing directions.
'Working in silos' has become one of the explanations for failed places at different scales. These can be competing or conflicting professional disciplines or authorities, client departments or organisations. Lack of collaboration or information sharing, lack of a shared vision or sense of purpose, or basic professional jealously can lead to dysfunctional, if not disastrous, outcomes for places and communities.
How might we better align legislation, policies, design guidance, but also technical practice and decision-making to ensure better place outcomes within more sustainable development in a healthy planet. Can we reconcile the UN Sustainable Development Goals (SDGs) with national and local level programmes at city, town, and neighbourhood scale?
This collaborative learning event marks the growth of The Academy of Urbanism in Scotland with a keynote event organised jointly with the University of Dundee, Urban Design Group, Architecture and Design Scotland.
The objective of this event is to explore how we can move towards a more integrated approach in the planning, design, engineering and management of towns and cities by informing, exploring and challenging silo mindsets & behaviours to better connect operational outputs with high-level objectives.
How can policy and decision-makers work in a more holistic manner?
How can policy and technical standards be drawn up so that they do not conflict?
How can decision-making by different sectors of government be made consistent in pursuing desired outcomes?
Can local authorities be encouraged to align more effectively with national and international objectives?
What funding systems are needed to encourage better design and liveability?
How can planning, design and development decisions help to improve human wellbeing and planetary health?
This inter-disciplinary symposium will take place on 28 February 2020 at Dundee University. It will consider ways in which to improve collaboration in the planning, design, engineering, management and operation of our towns and cities. It will include lessons from within Scotland and also internationally.
The event coincides with cross-cutting updates to key guidance in the UK / Scotland including:
The Place Principle
Glasgow Place Commission
Regional Spatial Strategy introduction
New types of BID in Scotland
RTPI research into Monitoring Outcomes of Planning
Audience
This event is devised for a broad audience of built environment decision-makers, including professional planners, architects and urban designers, landscape architects, highway and traffic engineers, regeneration, health, housing, town centre managers, consultants, retailers, public art and cultural practitioners.
The event will provide a leading forum for those concerned with the creation and development of a healthier planet, lively cities and towns, and happy citizens. It will consider contemporary thinking and innovative approaches to the design, operation and management of cities and towns. From experience, we anticipate the delegate participation to be drawn from across the UK and EU.
Venue
University of Dundee, Dalhousie Building,
Old Hawkhill,
DD1 5EN
Booking
Tickets are available to purchase at the University of Dundee via the button below.
Early Bird: £50.00 / £75.00 after the 14th February
Students/Young Urbanists/Young Planners: £30
nbsp;
Programme
08:30
Registration
SESSION ONE: CONTEXT, OBJECTIVES + DELIVERY

09:20
Welcome and Introduction
09:30
The case for silo-busting
09:45
Scottish Government and the scalable 'place principle'
10:00
Whole system thinking – responding to climate emergency, mobility, human rights and equality
10:20
Wellbeing and planning: Designing across the generations for age-friendly places
10:40
Q&A panel discussion
11:00
Break
SESSION TWO: EXAMPLES OF INTEGRATIVE PLACEMAKING
11:30
Mobility and Inclusion: Places, Street and Movement
11:50
Neighbourliness and Social Inclusion: Designing for locally distinctive neighbourhood and towns
12:10
Keynote: Learning from Utrecht
12:40
Q&A panel discussion
13:00
Lunch
SESSION THREE: GROUP WORKSHOPS ON SILO-BUSTING
13:45
Silo-busting from different starting points (5 workshops on):
Integrating movement and place
Designing across generations for age-friendly places
Placemaking for climate resilience
Designing for distinctive, liveable neighbourhoods and towns
Transforming our professional culture, skills and place impacts
15:10
Break
SESSION FOUR: GROUP FEEDBACK AND KEYNOTE NO 2
15:30
Plenary Discussion / Rapporteurs feedback
16:00
Keynote from Porto
16:35
Q&A/Plenary Discussion
16:55
Concluding remarks
17:00
Drinks reception
18:15
Close
---
Speakers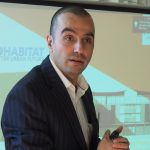 Husam AlWaer is an 'urbanist' with a background in "architecture, urban planning and sustainability", who writes and speaks extensively on making better places. He is an award-winning author and curator of events, focussing on issues of place making, urban design practice and their social impacts. He is an educator and facilitator, moderates events nationally and internationally. He is a Reader in Sustainable Urban Design and Evaluation in the School of Social Sciences (Architecture + Urban Planning), University of Dundee, having previously researched and taught at Reading and Liverpool universities. He has a passionate interest in the future of sustainable places, and towns, in particular the development of new thinking on processes and methods to unlock sustainable urbanism and the way these processes are facilitated and managed. Husam's work has had a demonstrable impact in academia as well as on practice. He has published over 40 peer-reviewed international journal papers, professional reports and books relevant to the broad topics of urban design, spatial planning and sustainability, including his recent published book "Site and Composition: Design Strategies in Architecture and Urbanism" with Bandyopadhyay and Aldallal (Routledge, 2016), and a new international edited book with Barbara Illsley on "Rethinking Masterplanning: Creating Better Places" (ICE Publisher, 2017), and the international edited book with Mark Deakin on "From Intelligent to Smart Cities" (Routledge, 2012).
---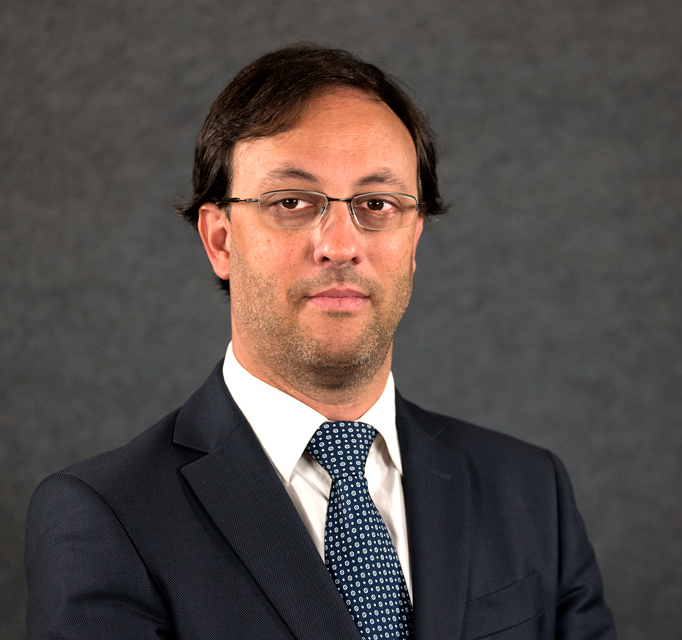 Pedro Baganha graduated in architecture from the Faculty of Architecture of the University of Porto in 1996. Obtained the master's degree from the same school in 2011, where he attended the Doctoral Program in Architecture in 2013. He Worked as an architect between 1996 and 2013, coordinating multidisciplinary project teams in design, development and comprehensive management of urban, housing, commercial and industrial projects. In addition to the extensive private commissions, he was part of the Metro do Porto project, having coordinated the project of Vila Nova de Gaia's line between 1999 and 2009. He was a teacher of Architecture and Landscaping at a private school in the city of Coimbra between 2011 and 2013. He was Deputy City Councillor of Urbanism in Porto between 2013 and 2016. He was executive director of GO Porto, the municipal Construction and Management Company until 2017. He is currently the City Councillor for Urbanism, Public Space and Patrimony, and the chairman of Porto Vivo SRU, the Municipal Urban Renewal Company of Porto.
---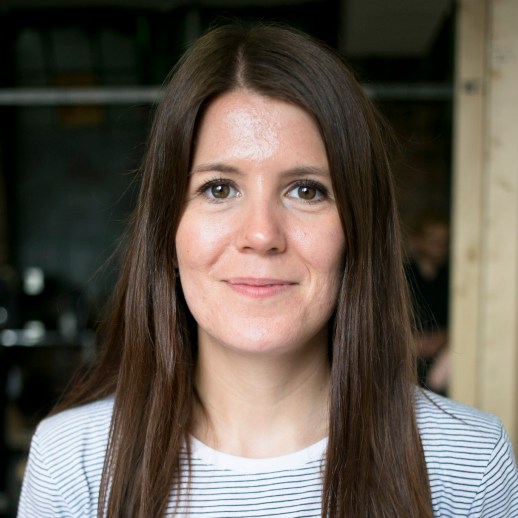 Heather Claridge is the Principal Design Officer at Architecture and Design Scotland (A&DS) and is a chartered Urban Planner and Urban Designer, with a background in Geography. Currently Heather is on secondment to A&DS to develop their new project 'Place Planning for Decarbonisation' supported through the Scottish Government's Climate Change Division. Prior to this, she has worked at Glasgow City Council since 2008, leading on a diverse range of spatial strategy, regeneration and green/blue infrastructure initiatives. Heather has been responsible for leading on the strategy for Glasgow's River Clyde waterfront and has helped build creative partnerships at different scales within Glasgow's Canal Corridor. She has also co-delivered the internationally recognised Stalled Spaces temporary urbanism programme. Heather is an Academician for the Academy of Urbanism and in 2018, was recognised for her creative approach to planning, when she was awarded UK Young Planner of the Year 2018 by the RTPI. This year she was listed as one of planning's 2019 Top 50 Women of Influence.
---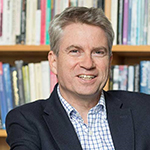 Professor Nick Fyfe joined the University of Dundee in 2000 and was appointed Associate Dean for Research in the School of Social Sciences in 2015 before taking up his current role of Dean of Social Sciences in 2018. Between 2007 and 2018 he was the founding Director of the Scottish Institute for Policing Research (SIPR), a strategic collaboration between a consortium of fourteen universities, Police Scotland and the Scottish Police Authority. SIPR pioneered a model of co-production around research, innovation and professionalization in policing. Nick is also a Visiting Professor at the Norwegian Police University, a Fellow of the Scottish Police College and a trustee of the Police Foundation. In 2014 was awarded the Distinguished Achievement Award by the Center for Evidence-Based Crime Policy at George Mason University in the US for his work on developing the use of research evidence in policing policy and practice. Nick's recent books include Centralizing forces? Comparative perspectives on police reform in northern and western Europe and Moral Issues in Intelligence-Led Policing.
---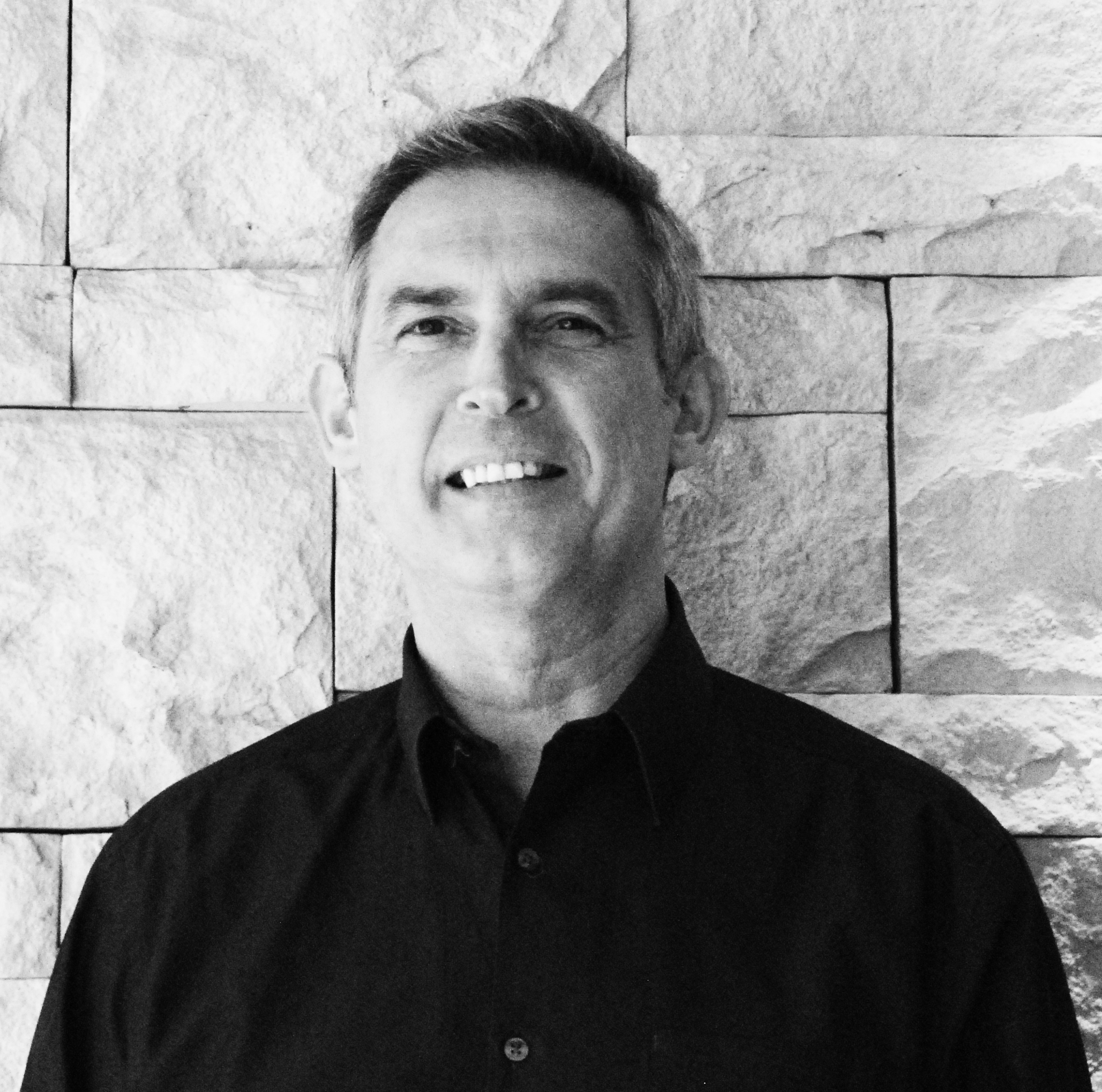 Kevin Murray is a Director of Kevin Murray Associates. He is a highly experienced town planner and urbanist, a Fellow and Past President of the RTPI and a Founding Director of The Academy of Urbanism. He has a specialism in complex community and stakeholder engagement. Kevin founded Kevin Murray Associates in 2002, having previously been a Director of Tibbalds and EDAW. He regularly facilitates the development of visions and strategies, action plans and development projects, with and for communities. He has worked in national and regional planning, urban regeneration, masterplanning and urban design, and community and stakeholder engagement. He has also provided expert evidence on townscape and spatial planning matters to public inquiries, as well as to both Houses of the UK Parliament. He served on the Egan Review and Academy of Sustainable Communities. Kevin is Honorary Professor of Planning at Glasgow and Dundee Universities and a Fellow of the Academy of Social Sciences. He teaches spatial planning futures and stakeholder engagement. Currently, Kevin is Chair of Partners in Planning, skills and knowledge network.
---
Daisy Narayanan is the Director of Urbanism for Sustrans, where her role involves interweaving policy, public realm design and broad integration of key place principles to help create liveable towns and cities, within the remit of Sustrans vision and mission. Daisy is on the Board of Architecture & Design Scotland and a member of Scottish Government's Climate Challenge Fund panel. She was on the Active Travel Task Force set up by the Minister for Transport and the Islands. She joins the Scottish Transport Awards judging panel this year. Drawing on her previous experience working as an architect and urban designer in India, Singapore, England and Scotland, Daisy believes passionately in the importance of creating places for people: places that reflect and complement the communities that live in them.
---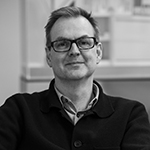 Stephen Proctor is a founding Director of Proctor and Matthews Architects in London with over 25 years of experience as an Architect and Urban Designer. The Practice has an extensive portfolio of award-winning work including mixed-use regeneration projects, visitor attractions, education and community buildings and new residential neighbourhoods. Stephen is a Corresponding Member and past Chair of the RIBA's Housing Group and is currently a Design Forum Panel member of Architecture and Design Scotland (A+DS) and Design South East (D:SE). He has been a lecturer, visiting critic and external examiner at Schools of Architecture across the UK and abroad, including the University of Sheffield, where he is currently a Visiting Professor.
---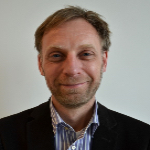 Kees Verschoor How do cities work? Where do people live, work, hang out? Why there? What do they want to improve their situation? Can we improve quality of living by improving the built environment? Those are the central questions in the professional experience of Kees Verschoor. Currently, Kees is the urban planning strategist at the city of Utrecht (Netherlands). He is a senior consultant to the local government on urban planning issues, works on the new Urban Development Plan, and connects the 'paper world' of the plan with the 'real world' of real estate investors, developers, researchers and designers. Kees has 25 years of experience in the field of urban planning, housing and real estate. He worked for different type of organisations in the field, both public and private. With 7 years working and living in Spain he developed an international view on urban development and real estate.
---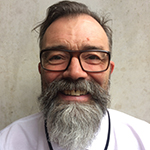 Stephen Willacy AoU was educated as an architect at Oxford Brooks University and Westminster University, Stephen has been based in Aarhus, Denmark since 1984. Stephen has combined practice as a partner at internationally acclaimed Schmidt Hammer Lassen Architects with teaching and research as associate professor at Aarhus School of Architecture. Projects include award-winning University of Aberdeen, Sir Duncan Rice Library and City of Westminster College in London. Stephen Willacy was appointed chief city architect of Aarhus in 2012. Currently he is also honorary professor in Architecture and Urban Design at the University of Dundee, Scotland. As Aarhus City Council's chief city architect Stephen works towards ensuring that the city develops in a way where architectural considerations are held in the highest regard and contributes towards continued innovation in relation to city planning, urban design and architectural quality.