Event / AoU @ Chelmsford Ideas Festival
October 21, 2015
FREE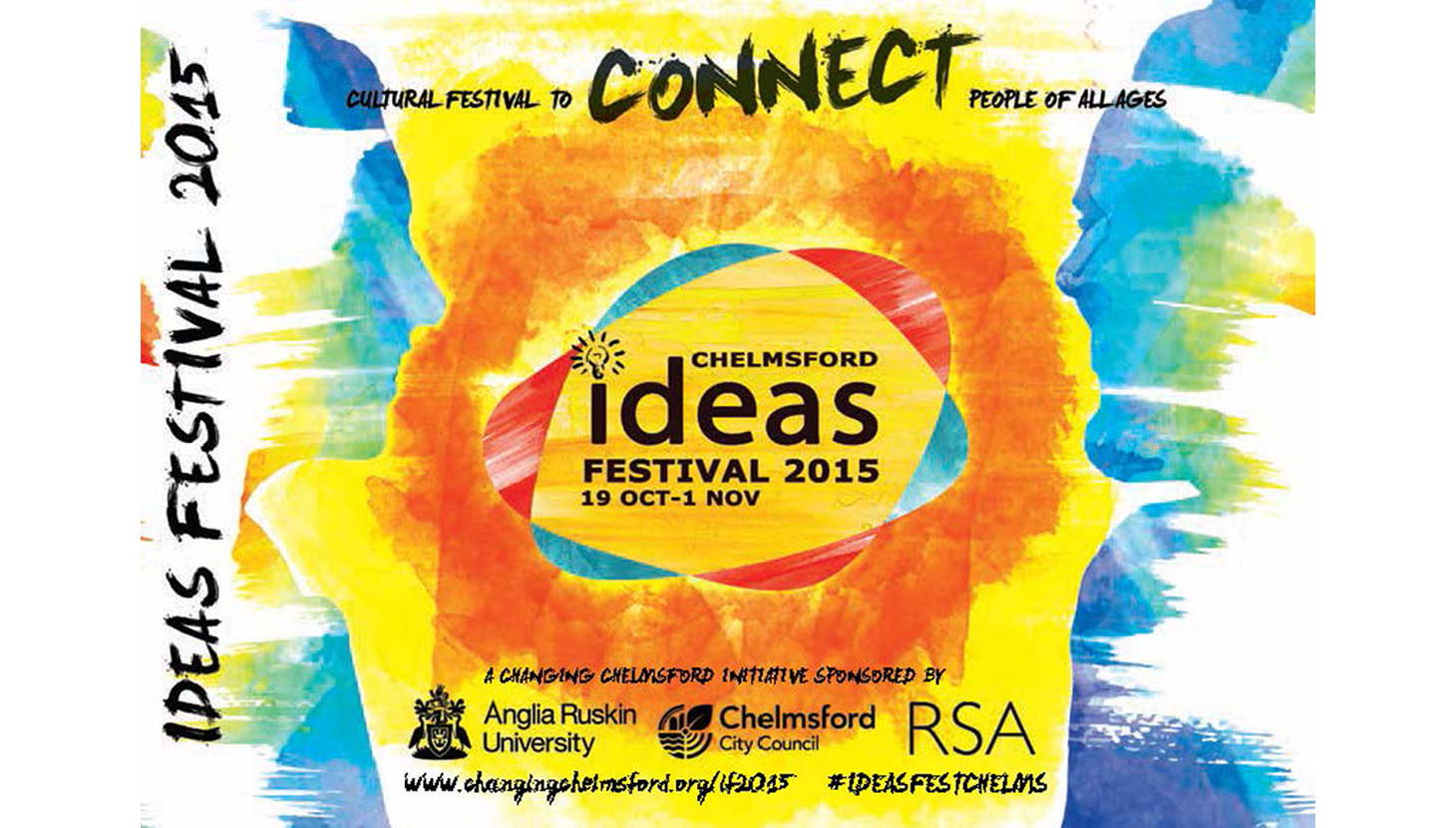 Creating the city of the future
Creating the future city – three events on Wednesday 21 October, during the Chelmsford Ideas Festival, supported by The Academy of Urbanism, the RSA, Anglia Ruskin University and Changing Chelmsford:
09:30-14:30 – Enlightened City-making
Enlightened City-making is a look at the power to create the city, through three discussions based on the RSA 'Change Aims'. Three researchers from the RSA explore how new ideas on city governance, enterprise and learning make a difference to the way we see the city evolving. Matthew Taylor, CE of the RSA talking about The Human Welfare Economy, Tom Gilliford on the influence of school governors for unleashing creativity and learning amongst citizens, and Atif Sharique on collaboration and collective impact in approaching regional devolution. The speakers will be supported by practitioners, including Anita Thornberry, Anglia Ruskin University MedTech. With an introduction about the Cathedral's influence in the city from the Dean of Chelmsford.
Free of charge. Chelmsford Cathedral, Duke Street.
15:00-17:30 – City Transformations Walk
City transformations walk is a bus / walking tour of significant changing areas in Chelmsford – What does new development tell us about the way Chelmsford is changing to adapt for the future? Join citizens, urban practitioners and academics on this tour to explore what current design means for future life in England's newest city. What do emerging developments show about how thinking has changed? What has been achieved for movement, the environment, building adaptability, mixed use, culture and community?
Free of charge. Starts at Chelmsford Cathedral
18:00-20:30 – Future City ideas exchange
The Future city ideas exchange is an evening of talks challenging the assumptions about city growth, the power to influence and the realities of the virtual city. What kind of city should we aspire towards? What kind of local plan policies will help shape Chelmsford? Change is not new to Chelmsford since new technology industries reshaped the town at the turn of the 20th century. This event explores this continuous change with Keith Jones, Head of Engineering & the Built Environment, Anglia Ruskin University on Future City Research Strategy; Dr David Wood, CEO Delta Wisdom, Chair London Futurists, Smartphone Pioneer on Strategic Scenarios for Chelmsford 2025: A Futurist Perspective; and Kelvin Campbell, Founder Urban Initiatives, lead author 'By Design', Curator, Massive-Small Compendium, on Massive-SMALL – An Operating System for 'Smart Urbanism' in Future Cities
Free of charge. Anglia Ruskin University, Marconi Building, Room MAR010, Bishop Hall Lane CM1 1SQ