Workshop / DesignThinkingDrawing with Peter Richards
July 9, 2018 @ 10:00

-

July 10, 2018 @ 16:30

BST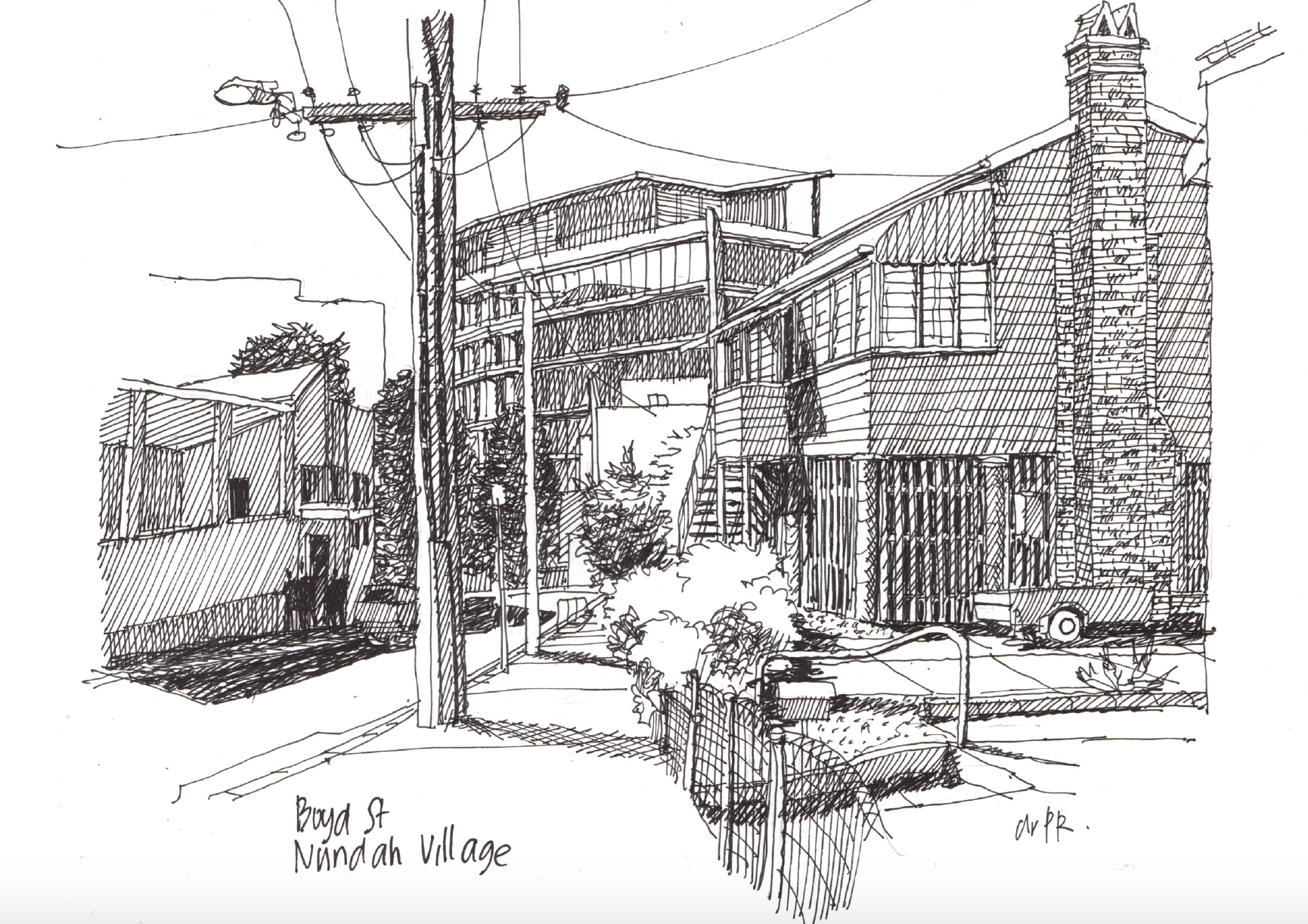 Peter Richards is bringing his acclaimed DesignThinkingDrawing training workshop to London
Participants will get a free signed copy of Peter's book
Monday 9 July 2018
Workshop from 10:00-16:30
Talk by Peter from 18:00-20:00
Tuesday 10 July 2018
Workshop continues 09:00-16:30
The Gallery, 77 Cowcross Street, Farringdon, London EC1M 6EJ
The DesignThinkingDrawing approach
DesignThinkingDrawing focuses on how to use freehand drawing to design and think about urbanism and architecture. DesignThinkingDrawing shows how to prepare drawings and diagrams to analyse and synthesise and to generate and explain ideas. The more conventional plans at various scales, sections and perspectives are also demystified.
Using a local London case study, a workshop approach is used, working individually and in small groups, undertaking specific design and drawing exercises and presenting to the wider group for review and feedback. Guidance is provided through presentations with drawing examples from practice, and individual tutorials. Simple techniques are demonstrated and participants are helped to practice them.
DesignThinkingDrawing builds on Peter Richards' 35 years of reflective practice in urban design and architecture, and his extensive collection of drawings throughout this time.The book DesignThinkingDrawing forms the coursework for the training and participants will receive a copy of the book.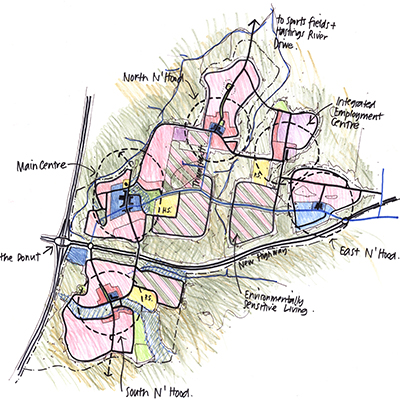 Who should attend?
This two-day workshop is for professionals at all levels and drawing abilities wanting to develop or improve their design thinking and drawing skills. Attendees at previous workshops have included local and state government planners, young professionals, property industry consultants, academics, students, engineers, surveyors, development managers and other built environment professionals including urban designers, architects and landscape architects. The range of participants adds to the richness of the training.
The Training Program
Day 1 focuses on urban observation, context analysis and urban sketching, warm up and drawing and thinking exercises and how to prepare urban analysis drawings and strategic concepts.
A public talk by Peter Richards about how drawing and design workshops have shaped the practice of Deicke Richards, will be held in the evening to launch the book DesignThinkingDrawing.
Day 2 commences with additional warm-up drawing exercises. The case study site will be master planned informed by the urban analysis and strategic concepts from Day 1, working at a precinct scale of 1:1000 or 1:500. The exercise will address site planning, access and movement, the configuration and arrangement of buildings, streets and spaces in plan and cross-section.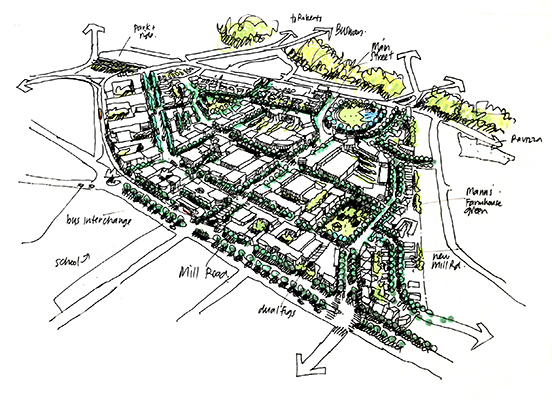 About Peter
Peter Richards is an Australian urban designer and architect and a founding director, in 1994, of Deicke Richards, a South-East Queensland based multi-disciplinary design practice. Peter is a highly respected urbanist recognised for his strategic thinking, design leadership and design skills. He is well known and sought after throughout Australia for his collaborative design and drawing abilities and has contributed to over 130 design workshops over the last 23 years. He is an adjunct professor and a former half-time Professor of Design in the QUT's School of Design where he has taught in the Master of Architecture program since 2013. Designing, thinking and drawing has driven and defined his approach to professional practice.
It was a pleasure to witness your ability to take people with little confidence in drawing, empower them through design, and be able to have them deliver resolved and refined design solutions by the end of the training. The DesignThinkingDrawing approach is an excellent blend of purpose; preparatory skills; confidence building exercises; practical approaches; industry techniques; and participant empowerment. It builds in complexity, yet leaves no one behind.'
Dr Nicholas Stevens Regional and Urban Planning Program University of the Sunshine Coast
Peter's talent in drawing and communicating urban concepts and designs was inspiring, and I consider myself privileged to have had the opportunity to learn from his skills.'
Dr Allison Anderson, JCU, Cairns
follow Peter Richards and DesignThinkingDrawing on Instagram pr_designthinkingdrawings
Cost to take part
£300+VAT (£360) – Academy Members
Book Now
£250+VAT (£300) – Young Urbanists
Book Now
£350+VAT (£420) – Non-members
Book Now