Coastal Towns in the 21st Century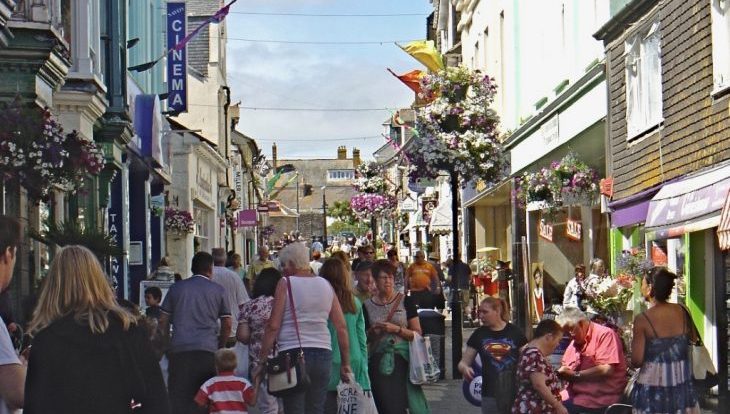 Perhaps historically the most challenging to regenerate, many coastal towns are finding a new direction, which could provide a model for C21 urban living.
The Academy has brought together representatives of two UK coastal towns, each with its own problems. Hear from Keith Bell, a local architect who was instrumental in developing a successful Neighbourhood Plan in Penzance, and Rachel Lewis, a regeneration manager for North Somerset who has been involved in the revival of Weston-super-Mare.
Speakers
Penzance
Keith Bell (local architect involved in Penzance Neighbourhood Plan)
Following a successful career on large scale projects across the UK and around the globe, Keith returned to his home town of Penzance, Cornwall, to propagate an economic regeneration project for the town and its environs. Faced with a community in flux and with disagreements rife, it was evident that a consensus building exercise was required.
Keith will speak about how, after initial scepticism of the Big Society's Neighbourhood Planning process, he secured this approach with the sponsorship of Penzance Town Council. Nearly four years after its inception, the Neighbourhood Plan is approaching its final draft with a referendum in the New Year.
However, whilst the Neighbourhood Plan has been a tool to drive consensus, Keith will touch upon the issue of bringing a much broader range of consultation and collaboration to make planned projects happen. Key to the momentum gained has been a multi-agency approach, bringing together Local and Central Government along with The Environment Agency and Highways Authority coupled with public funding and private sector businesses.
The Neighbourhood Plan has made Penzance investible and the collaborative approach has defined shovel-ready projects. Penzance will be developing an investment prospectus in the New Year and is currently the subject of a House of Lords Select Committee investigation into how to regenerate coastal towns.
Weston-super-Mare
Rachel Lewis
Development and Regeneration Programme Manager at North Somerset Council
Rachel is the lead officer for the town centre regeneration programme in Weston-super-Mare. This is a multi-disciplinary programme of urban development and renewal, seeking to increase the vibrancy of the town centre, attracting a greater and more diverse population to live in, learn at and enjoy the lifestyle the town has to offer. Key projects currently include major new quality residential developments, the leisure development at Dolphin Square, significant public realm works to create better pedestrian and cycling links and new public spaces, the Stable co working hub, revitalisation of the Sovereign Shopping Centre and a variety of cultural initiatives. She has a background in project management having, amongst other things, lead and managed the delivery of the £30m Weston-super-Mare Seafront Enhancements project.